Iowa PBS celebrates Juneteenth: The Movement 2022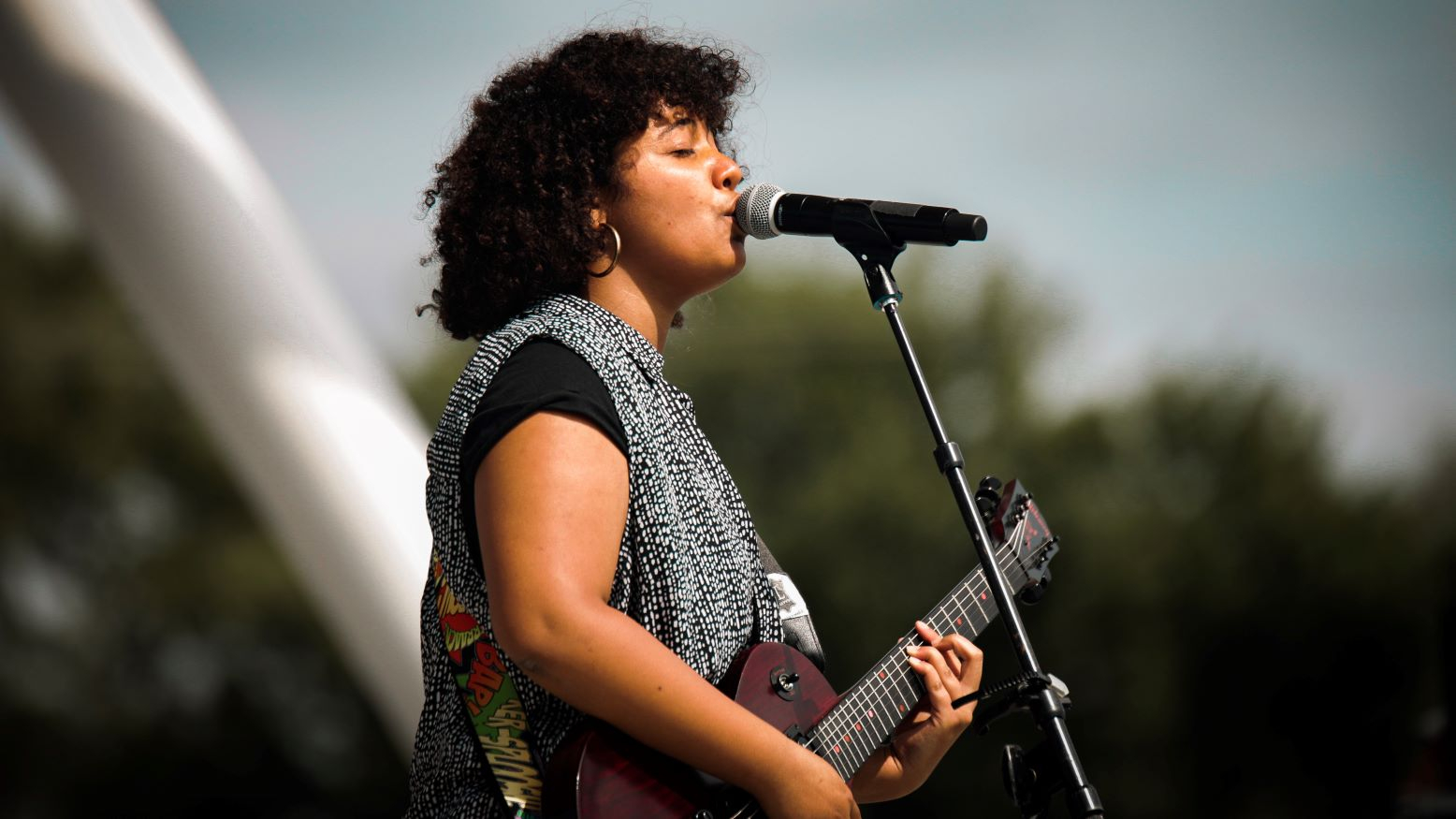 Celebrate Iowa's Black art and culture with Iowa PBS as the network presents Juneteenth: The Movement 2022. Recorded live May 24, this holiday special featuring performances by Black artists from across Iowa premieres Saturday, June 18 at 7 p.m.
The 90-minute program features a musical lineup including Charlotte Blu, Jim Swim X ADE, Sharane Calister and Kevin Burt. The evening will be hosted by Madison Ray and Waterloo native J.M. Hickey-Johnson, aka 'Ms. Rocki,' and will include exclusive interviews with some of the performers conducted by journalist Ty Rushing.
"We are so proud to continue working with these wonderful partners to celebrate the Juneteenth holiday with our statewide audiences," said Iowa PBS Executive Director and General Manager Molly Phillips. "With soul, blues, rap, R&B and more, everyone will find something to enjoy while honoring this meaningful historical anniversary."
Juneteenth: The Movement 2022 is a television, radio and digital event presented through a partnership between Iowa PBS, Iowa Public Radio and Des Moines entertainment venue xBk. Simultaneous with the broadcast premiere, the special will premiere on YouTube and iowapbs.org. Fans can also listen to the program on Iowa Public Radio News/Studio One signals, iowapublicradio.org or the IPR app.
In addition to its statewide broadcast, Iowa PBS .1 is available to livestream on iowapbs.org/watch, pbs.org/livestream, the PBS Video App and YouTube TV. Iowa PBS programs, behind-the-scenes extras and more can be enjoyed on iowapbs.org, Facebook and YouTube. Viewers can also stream their favorite shows on demand using the PBS Video App, available on iOS, Android and many streaming devices.