Iowa High School Musical Theater Awards Showcase on Iowa PBS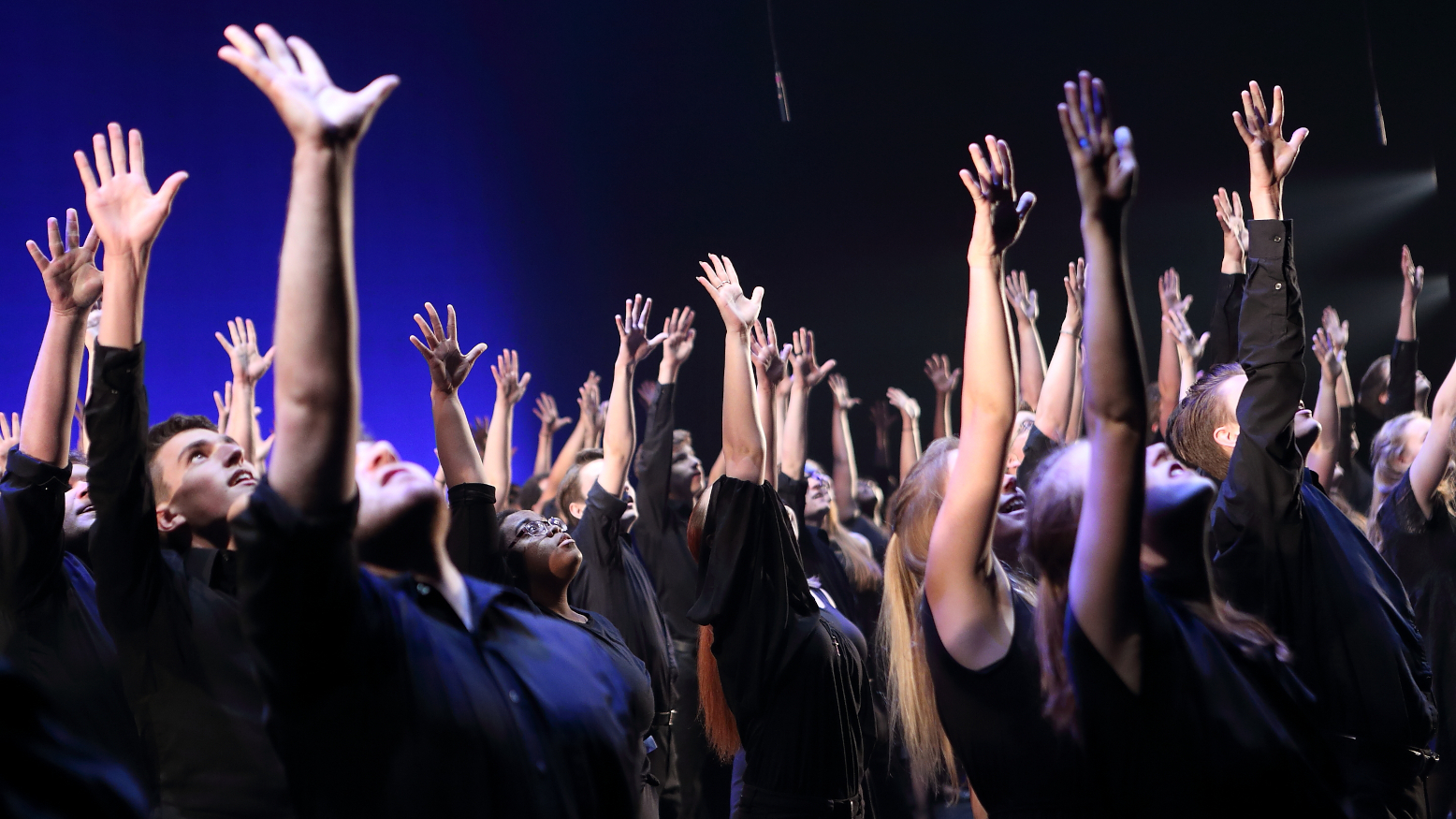 Feel the energy of hundreds of amazing student performers, representing 90 participating Iowa high schools, as they share highlights from their award-winning school musicals during the 2023 Iowa High School Musical Theater Awards Showcase. 
Iowa PBS is proud to present an exclusive livestream of the full event on iowapbs.org on Thursday, June 1 at 7 p.m. A 2-hour highlights special will air Friday, July 14 at 8:30 p.m. and be rebroadcast Sunday July 16 at 1 p.m. The special will also be available for a limited time for on-demand streaming on iowapbs.org and the PBS App. 
The Iowa High School Musical Theater Awards Showcase is an unforgettable evening of entertainment celebrating the important contributions of Iowa's high school drama programs. This is a can't-miss event for anyone who loves musicals and believes in the power of the arts to impact young people.
Throughout the year, theater professionals travel across the state to adjudicate various high school musical productions. The year culminates with students from those schools convening at the Des Moines Civic Center to participate in a professionally-produced awards showcase. 
Students share highlights from their productions and receive honors for their work in performance, technical and creative categories. In addition, students work under the direction of a guest music director and choreographer from New York City to give the best performances of their young lives. The two winners of the coveted Triple Threat Award will participate in the National High School Musical Theatre Awards, known as the Jimmy Awards, the following week in New York City.
In addition to its statewide broadcast, Iowa PBS .1 is available to livestream on iowapbs.org/watch, pbs.org/livestream, the PBS App and YouTube TV. Iowa PBS programs, behind-the-scenes extras and more can be enjoyed on iowapbs.org, Facebook and YouTube. Viewers can also stream their favorite shows on demand using the PBS App, available on iOS, Android and many streaming devices.