Iowa PBS announces Studio 3 LIVE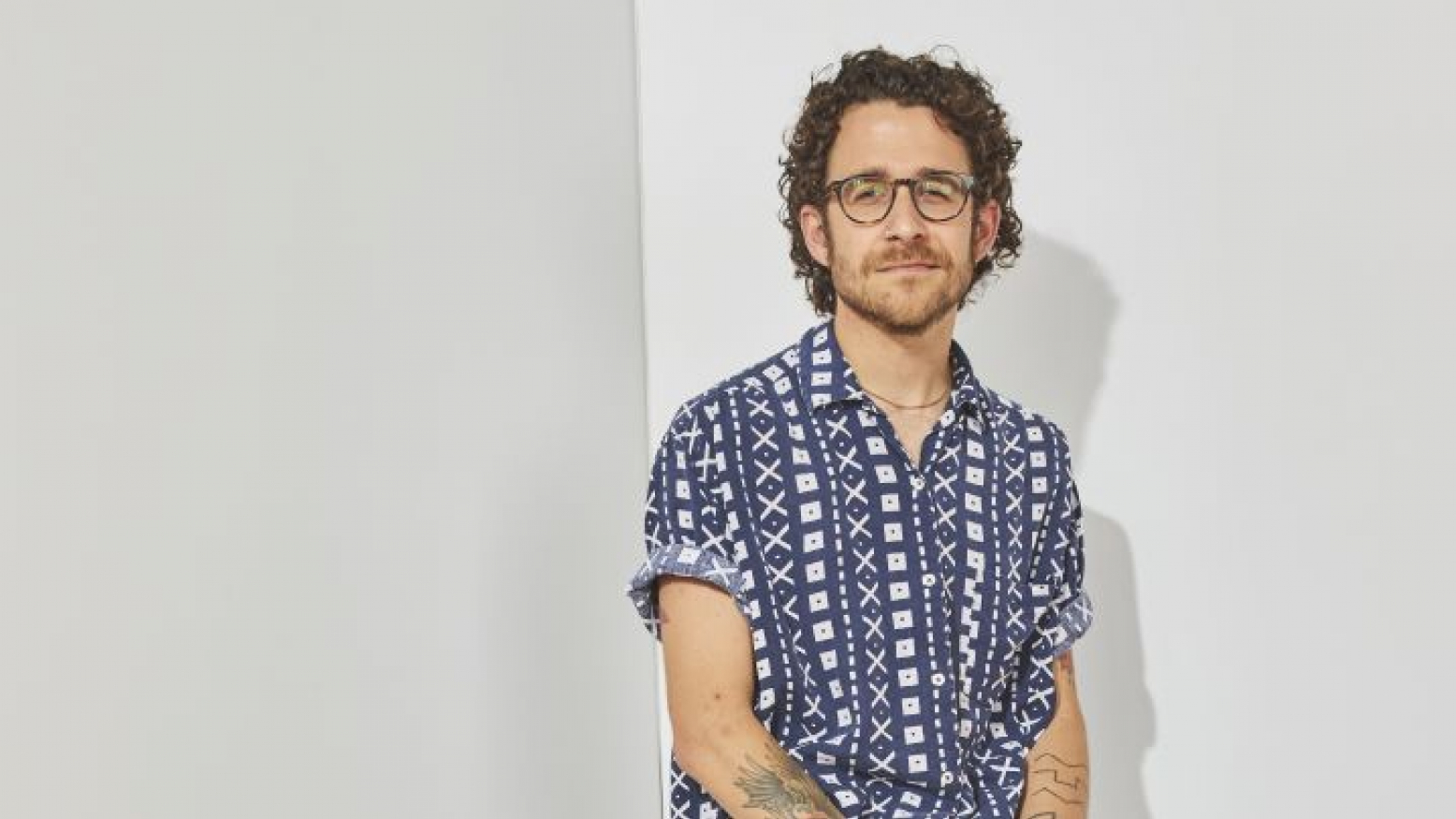 Musical artists from near and far will soon take the stage to perform original sets and share their creative journeys. Iowa PBS announced today it is in production with a new musical performance series, Studio 3 LIVE, which will premiere on the statewide public media network in early 2024. 
Studio 3 LIVE's inaugural season will include ten, one-hour episodes featuring a range of musical styles and genres. Interview segments with the featured artists will be woven throughout the programs to learn about each soloist, duet or band, their creative processes, and what drives them to make their music.
With performances recorded at the Iowa PBS studios in Johnston, Studio 3 LIVE will be hosted by Iowa musician and Executive Director of the Des Moines Music Coalition Mickey Davis.
"I'm so excited to get to work on this series," said Davis. "Live music is a powerful thing — as a musician, concert organizer and music fan, my life has been shaped by experiencing new music and getting to know the musicians who make the music I love. Studio 3 LIVE will be a great opportunity to bring new and diverse sounds into homes across Iowa and bring increased attention to the burgeoning music ecosystem emerging in Iowa and Des Moines."
Davis is a musician and concert organizer with more than a decade of experience working for music nonprofits. He has been executive director of the Des Moines Music Coalition since 2021, where he serves as director for the 80/35 music festival. Davis is also the co-founder of Tajali Presents, a Des Moines-based promotion company bringing sounds from across the world to Des Moines and beyond and building unique artistic collaborations. His band, MAIDS, has performed across the Midwest and at festivals including 80/35.
"Mickey is a perfect fit to host Studio 3 LIVE," said Iowa PBS Senior Producer and Director Andrea Coyle. "His passion for and knowledge of the music industry will make this series something truly unique and special for Iowans."
Featured artists and schedule information for Studio 3 LIVE will be announced later this year. 
In addition to its statewide broadcast, Iowa PBS .1 is available to livestream on iowapbs.org/watch, pbs.org/livestream, the PBS App and YouTube TV. Iowa PBS programs, behind-the-scenes extras and more can be enjoyed on iowapbs.org, Facebook and YouTube. Viewers can also stream their favorite shows on demand using the PBS App, available on iOS, Android and many streaming devices.