Stream
National, local and kids programming is available to stream on some of your favorite devices.
You can also watch Iowa PBS's channels via your antenna, cable or satellite service. For help finding our channels in your lineup, contact your service provider.
TV
Stream on the big screen. Download and activate the PBS Video app on these popular streaming devices or stream live on YouTube TV.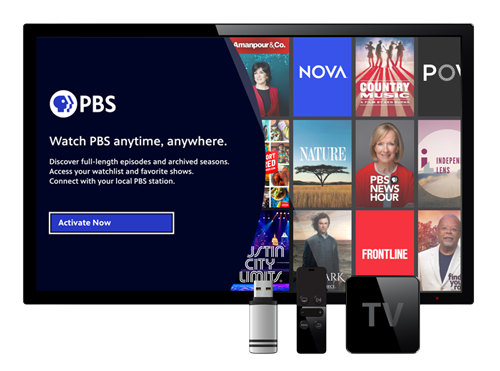 Online
Watch on your desktop or laptop computer.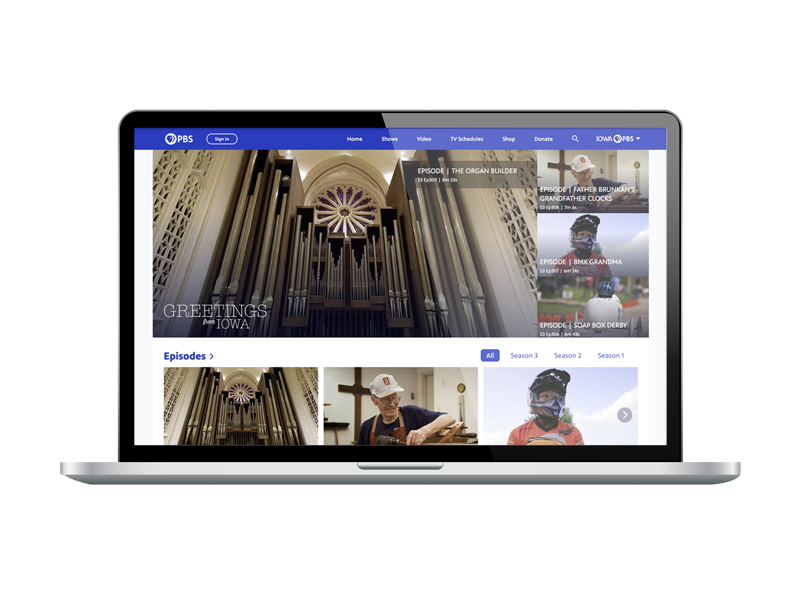 Activation
If you're using an iOS or Android mobile phone or tablet, you don't need to activate, but you can sign up with a Facebook, Google or PBS account inside the app.
If you're using a Roku, Apple TV (tvOS), Amazon Fire TV or Samsung Smart TV, activate online now.
If you're having any problems with device activation, activating your Passport account, streaming video content or anything else, we're here to help.