Iowa PBS wins two Public Media Awards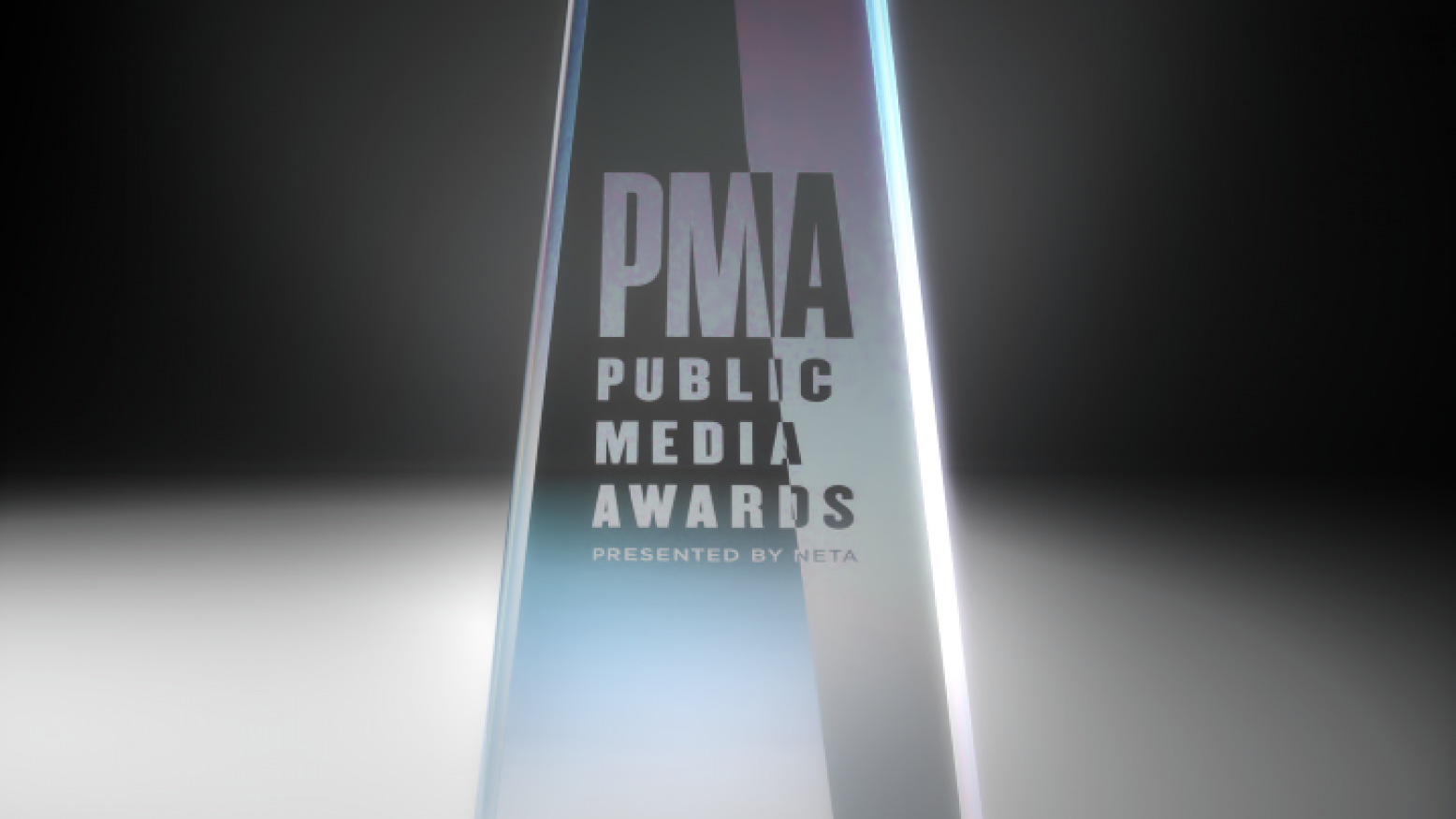 Iowa PBS was honored with two Public Media Awards from the National Educational Telecommunications Association (NETA) during the 55th Annual Public Media Awards on September 10 in Grand Rapids, Michigan. Iowa PBS took home awards in the Content category for Military Chronicles and Short Form.
Iowa PBS won an award in the Content — Military Chronicles category for USS Iowa. This one-hour documentary follows a legendary battleship built to defend America during WWII, the USS Iowa, which has lived many lives throughout its existence. This symbol of naval power is intertwined with the stories of those who served through campaigns of triumph and tragedy.
The statewide network was also awarded in the Content — Short Form category for its Iowa Miss Amazing digital feature. This short explores the powerful story behind Iowa Miss Amazing and journeys behind the scenes at the 2023 pageant. Miss Amazing is a national organization founded by former beauty pageant contestant Jordan Somer that promotes confidence-building activities and empowerment for girls and women with disabilities.
"Iowa PBS is so proud to tell the stories of our state, and to have its excellence nationally recognized," said Iowa PBS General Manager and Executive Director Molly Phillips. "It is a testament to our teams' hard work, collaboration and diligence in seeking out stories that capture all that is Iowa."
The Public Media Awards, presented by NETA, honor their members' work in the highest caliber community engagement, content, education, and marketing and communications. With the exception of the overall excellence categories, stations compete within their divisions based on their station size. Awards are judged by a group of expert panelists from within the public media system, as well as industry professionals working outside of public media.
"Congratulations to all of this year's nominees and award winners," said NETA President Eric Hyyppa. "This year the entries were exemplary, showcasing the best of the best from across the public media system."
NETA is a professional association representing 302 member stations in 49 states, the Virgin Islands, and the District of Columbia. NETA provides leadership, general audience content, educational services, professional development, and trusted financial management services, including human resources and benefits administration, to individual public media licensees, their affinity groups, and public media as a whole.
In addition to its statewide broadcast, Iowa PBS .1 is available to livestream on iowapbs.org/watch, pbs.org/livestream, the PBS App and YouTube TV. Iowa PBS programs, behind-the-scenes extras and more can be enjoyed on iowapbs.org, Facebook and YouTube. Viewers can also stream their favorite shows on demand using the PBS App, available on iOS, Android and many streaming devices.