Iowa PBS Executive Director and General Manager announces retirement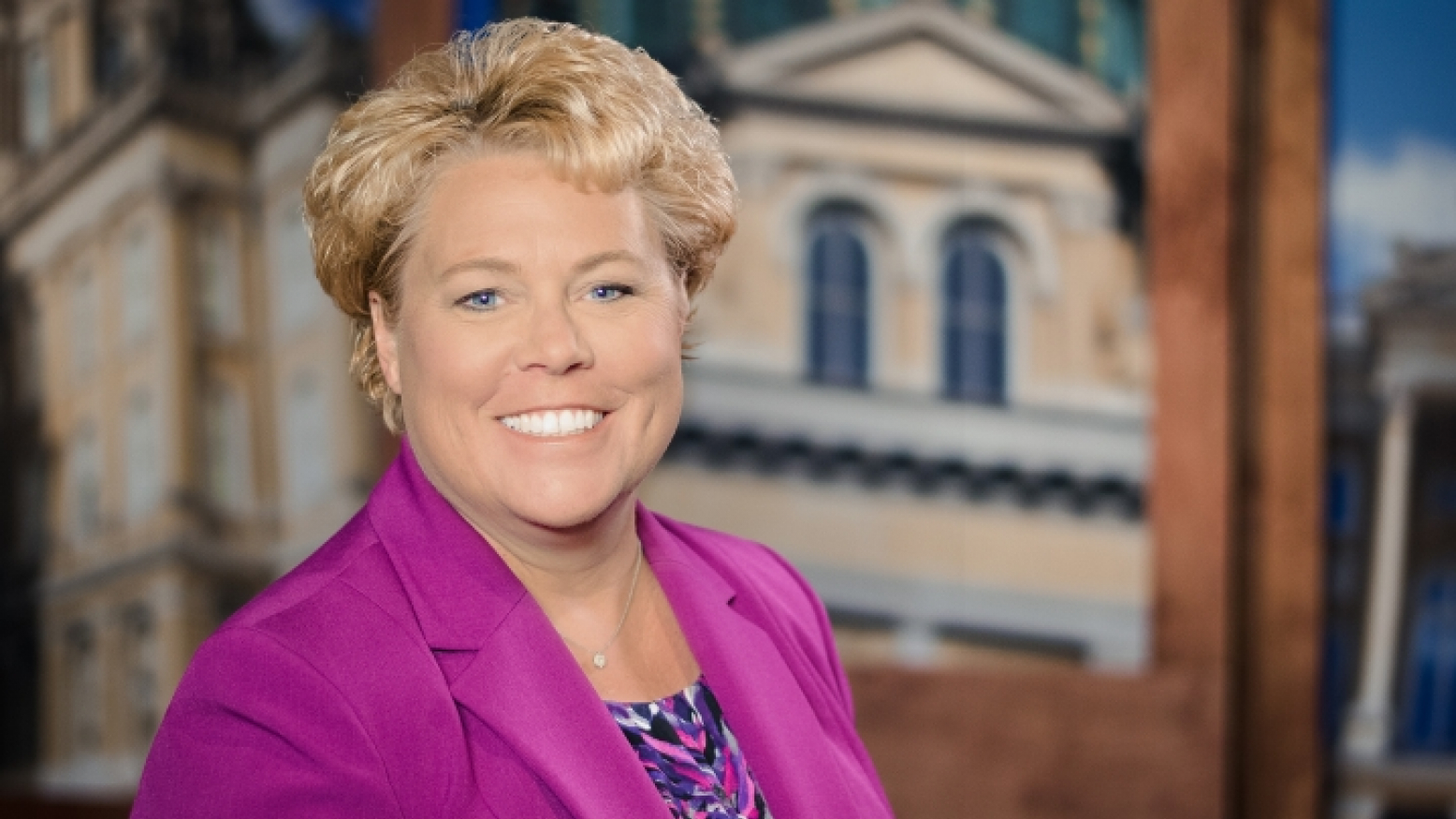 Molly Phillips, Executive Director and General Manager of Iowa PBS, notified the Iowa Public Broadcasting Board today of her plans to retire from serving the public television broadcast network after more than three decades. Phillips' retirement will become official after the first of the year.
"I am immensely proud of the statewide network and the stories we have shared with Iowans over the last 34 years," said Phillips in announcing her retirement. "I will retire with confidence that the extraordinary team here at Iowa PBS is well positioned for the future, and will continue bringing compelling voices and programming to a devoted audience by telling Iowa's stories like no one else can."
Phillips has led Iowa PBS as executive director and general manager since 2013, but has served the network since 1990, devoting her entire professional career to the advancement of public television both locally and nationally. During her tenure she served a variety of professional roles, including human resources, communications and community engagement. For nearly 15 years Phillips was responsible for the network's state and federal public policy advocacy.
Under Phillips' leadership, Iowa PBS celebrated 50 years of broadcasting, added the PBS KIDS program channel, added a YouTube channel and multiple livestream and on-demand viewing options, underwent an organizational rebrand and earned dozens of national awards and regional Emmys. While leading Iowa PBS, she shared her time and talents to a long list of national organizations advancing the vision and goals of public media. She served as professional vice chair on the Public Broadcasting Service Board of Directors, chair of the Organization of State Broadcasting Executives and chair of the Affinity Group Coalition of Public Media Organizations.
"It has been wonderful to watch Iowa PBS thrive under Molly's leadership, earning countless awards for quality programming, expanding distribution across platforms to meet the evolving needs of audiences and deepening its commitment to Iowa's youngest learners," said Paula Kerger, president of PBS.
Phillips also served as chair on the America's Public Television Stations (APTS) Board of Trustees and as chair on the National Education Telecommunications Association Board of Directors. APTS presented her with its National Advocacy Award in 2010. 
"Molly has gained a legion of admirers throughout our industry for her intelligence, her energy, her good humor and her unfailing willingness to help others achieve their professional and personal ambitions in public media," said Pat Butler, APTS president.
Throughout her career, Phillips has been a passionate advocate for helping children from Iowa's most challenged communities become ready for school and ready to learn, for fiercely protecting the First Amendment and for maintaining the network's high level of journalistic and editorial integrity.
"Molly is a steadfast leader who has stayed true to Iowa PBS's mission to educate, inform, enrich and inspire Iowans," said Courtney Maxwell Greene, Iowa Public Broadcasting Board President. "She invests in her team and has spent much of the past decade fostering a culture of creativity and innovation. She leaves Iowa PBS with an ambitious strategic plan and a talented professional team to execute it."
The Public Broadcasting Board will immediately implement a national recruitment plan to fill the position of Executive Director and General Manager.
Learn more at iowapbs.org.
In addition to its statewide broadcast, Iowa PBS .1 is available to livestream on iowapbs.org/watch, pbs.org/livestream, the PBS Video App and YouTube TV. Iowa PBS programs, behind-the-scenes extras and more can be enjoyed on iowapbs.org, Facebook and YouTube. Viewers can also stream their favorite shows on demand using the PBS Video App, available on iOS, Android and most streaming devices.