Iowa PBS Executive Director and General Manager named finalist for a News Changemaker Award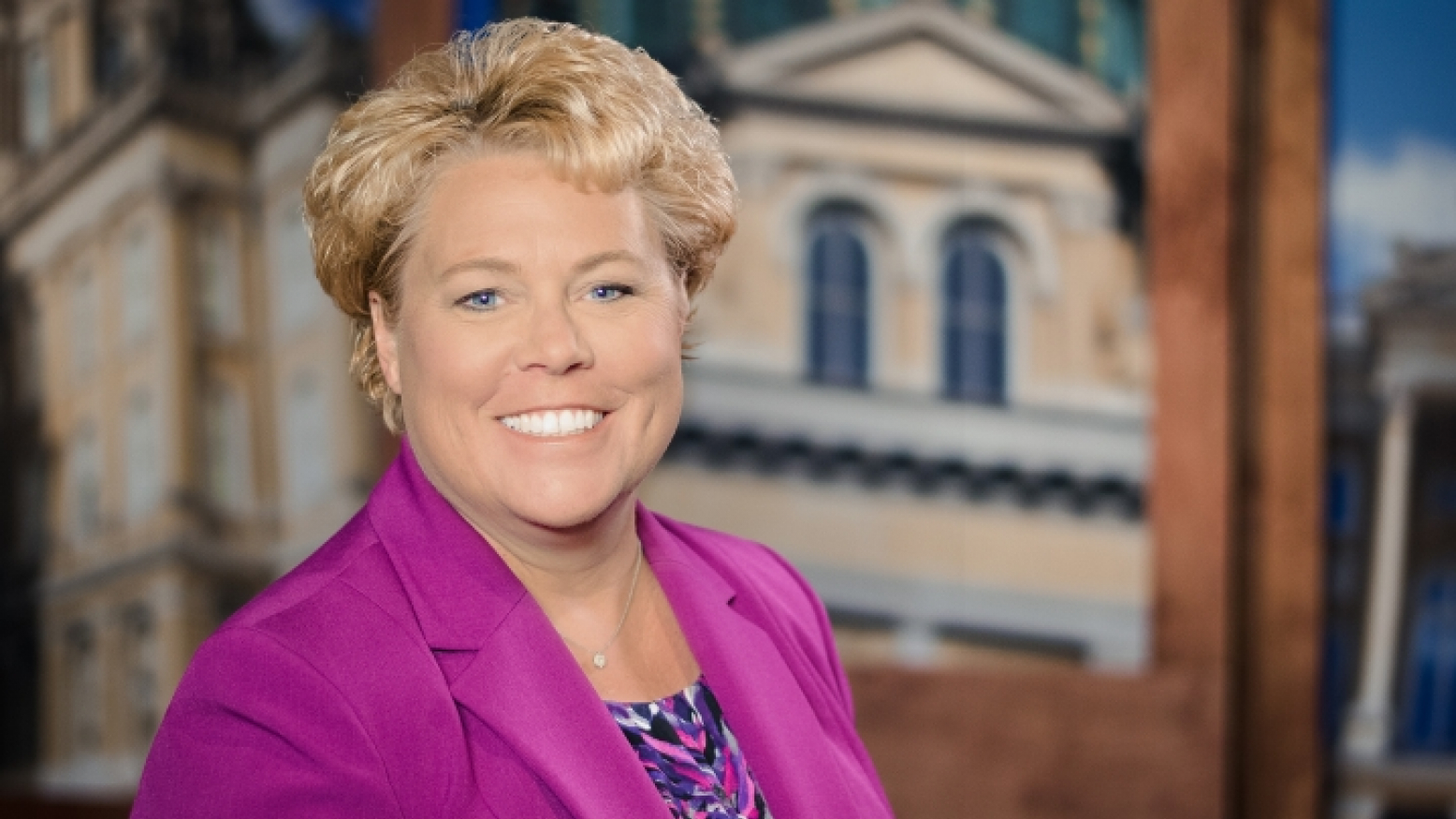 Iowa PBS Executive Director and General Manager Molly Phillips has been named a finalist in the Business Publications Corporation News Changemaker Awards, which recognize people and companies making business or culture headlines in the Des Moines Business Record and dsm magazine.
Phillips is a finalist in the Cultural Leader — Legacy category. The award honors a Des Moines-area cultural leader who has retired, plans to retire in the coming year, or is transitioning from their leadership role, for their outstanding career accomplishments and track record of community involvement. Phillips recently announced she will be retiring from Iowa PBS after the first of the year, following 34 years with the organization, the last 10 in her current role. Iowa PBS has thrived under her leadership, a time that included its 50th anniversary serving the state of Iowa. BPC readers are encouraged to support their choice of finalist for each honor. 
"I am so honored to be nominated, especially alongside such incredible leaders," said Phillips. "My time at Iowa PBS has always been focused on serving Iowans as best we can, and I am confident that legacy will continue for years to come."
The awards will be presented December 13, 2023 at Prairie Meadows in Altoona, Iowa, as a part of BPC's 20 | 40 Celebration. The sold out event will celebrate the 20th anniversary of dsm magazine and the 40th anniversary of the Business Record, as well as the legacy of publisher Connie Wimer and the BPC brands. More information about the event, including a full list of nominees, can be found on the BPC website.