100 Days Until the Iowa State Fair Trivia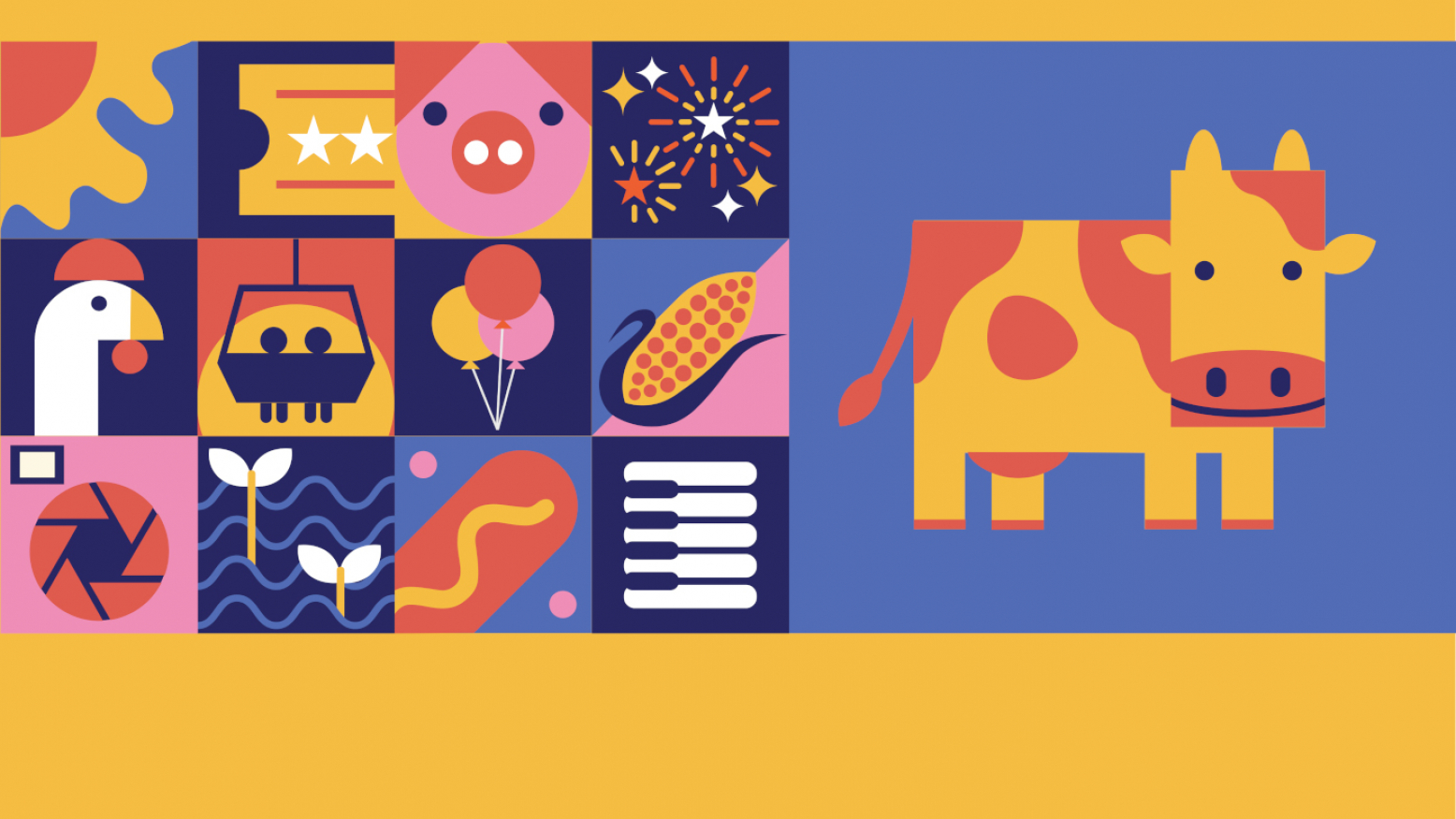 Do you know how many ribbons the Iowa State Fair awards each year? Or how many pounds of butter are used to sculpt the butter cow? Test your knowledge of America's favorite state fair with Iowa PBS and the Iowa State Fair! Join us Monday, May 2 at 7 p.m. on Zoom for fun and prizes at 100 Days Until the Fair Trivia. 
"We always love working with Iowa PBS on Fair coverage during the Fair, so it makes sense that we would celebrate 100 Days Until the Fair with our Iowa PBS family and Iowa State Fair trivia. There are so many interesting facts you may or may not know about the Fair," said Gary Slater, Iowa State Fair CEO and Fair Manager. "Gather your Fair friends for trivia and mark your calendars for August 11-21, 2022." 
Up to four individuals can participate on a team and prizes will be awarded to the top three scores. For more information and to register yourself or your team for free, visit iowapbs.org/events.
"Our state fair coverage has long been our most watched programming on Iowa PBS," said the statewide network's Executive Director and General Manager Molly Phillips. "Our viewers can't wait for it each year, which is why I know they will be excited to compete. And, here's a tip for anyone putting a team together: you can prep for the trivia contest by watching our past fair coverage on the PBS Video App. Good luck!"  
For more information about Iowa PBS, please contact Susan Ramsey at 515.725.9703 or susan.ramsey@iowapbs.org.  For more information about the Iowa State Fair, please contact Mindy Williamson at 515.262.3111 ext 204 or mwilliamson@iowastatefair.org.