Iowa's Wild Weather: Flooding premieres on Iowa PBS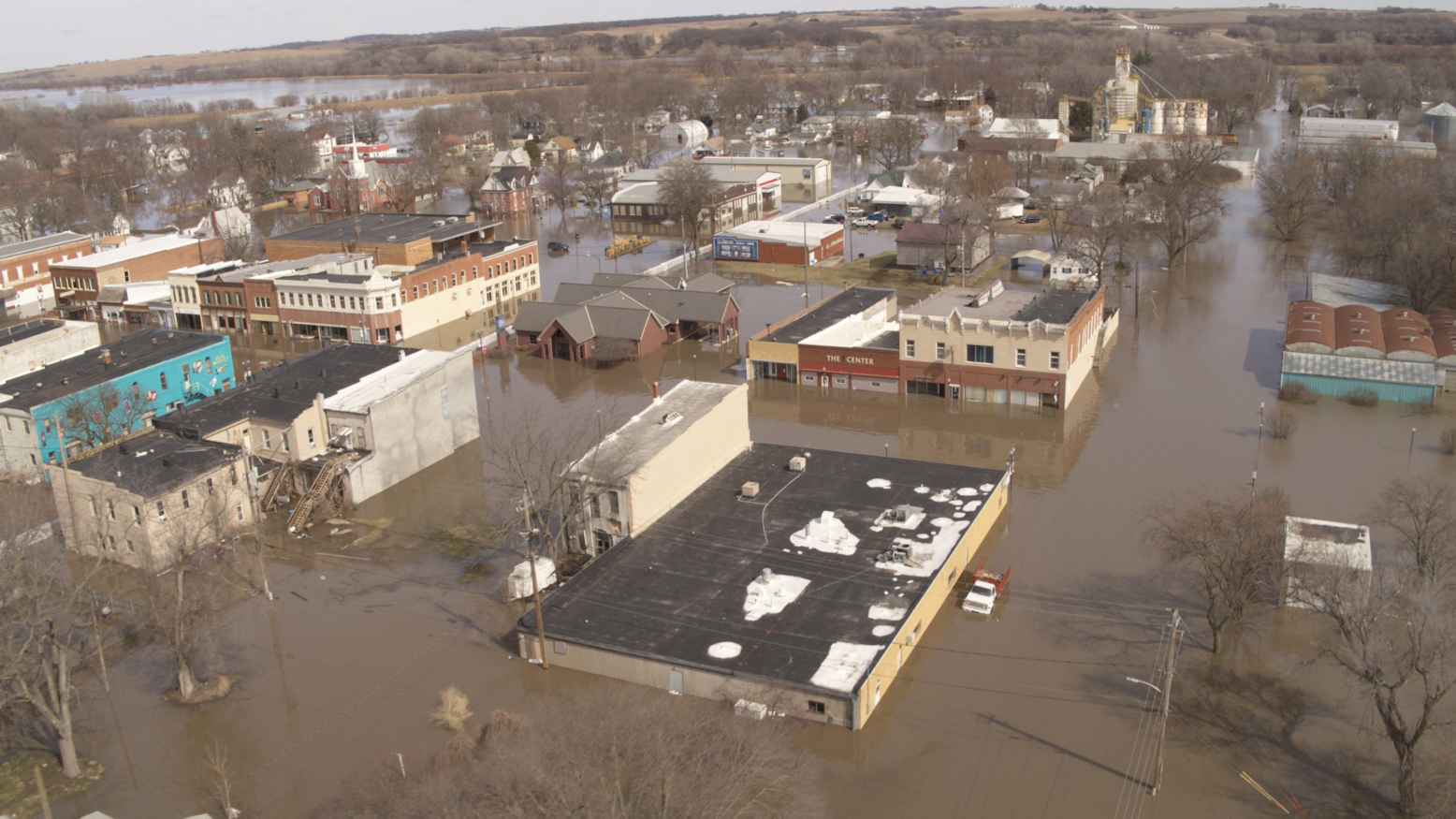 Explore how residents are forced to cope with rising floodwaters and examine the causes and responses to Midwestern floods' increasing frequency and intensity. Iowa's Wild Weather: Flooding, a new special from Iowa PBS, debuts Friday, May 27 at 8:30 p.m.
Floodwaters may only be visible for a few days but the impact can stretch across decades, and extreme flooding is not exclusive to one area of Iowa. Along the Missouri River, in the small town of Hamburg, residents are still digging out from record flooding in 2019 while simultaneously preparing for the next flood. On the other side of the state, along the Mississippi River, Dubuque has solved annual flooding issues by addressing how the land channels water, transforming land that was a financial eyesore into a revenue-generating outdoor destination.
Additionally, the program will feature State Climatologist of Iowa Dr. Justin Glisan, who expects flooding events in the future to be more intense and potentially more destructive.
Iowa's Wild Weather: Flooding is the second installment of a multipart series from Iowa PBS. A future episode, Severe Weather, is also scheduled to debut in 2022. Support for Iowa's Wild Weather is provided by the Gilchrist Foundation and the Small and Cousins Charitable Foundation.
In addition to its statewide broadcast, Iowa PBS .1 is available to livestream on iowapbs.org/watch, pbs.org/livestream, the PBS Video App and YouTube TV. Iowa PBS programs, behind-the-scenes extras and more can be enjoyed on iowapbs.org, Facebook and YouTube. Viewers can also stream their favorite shows on demand using the PBS Video App, available on iOS, Android and many streaming devices.