Governors of Iowa Premiere Screenings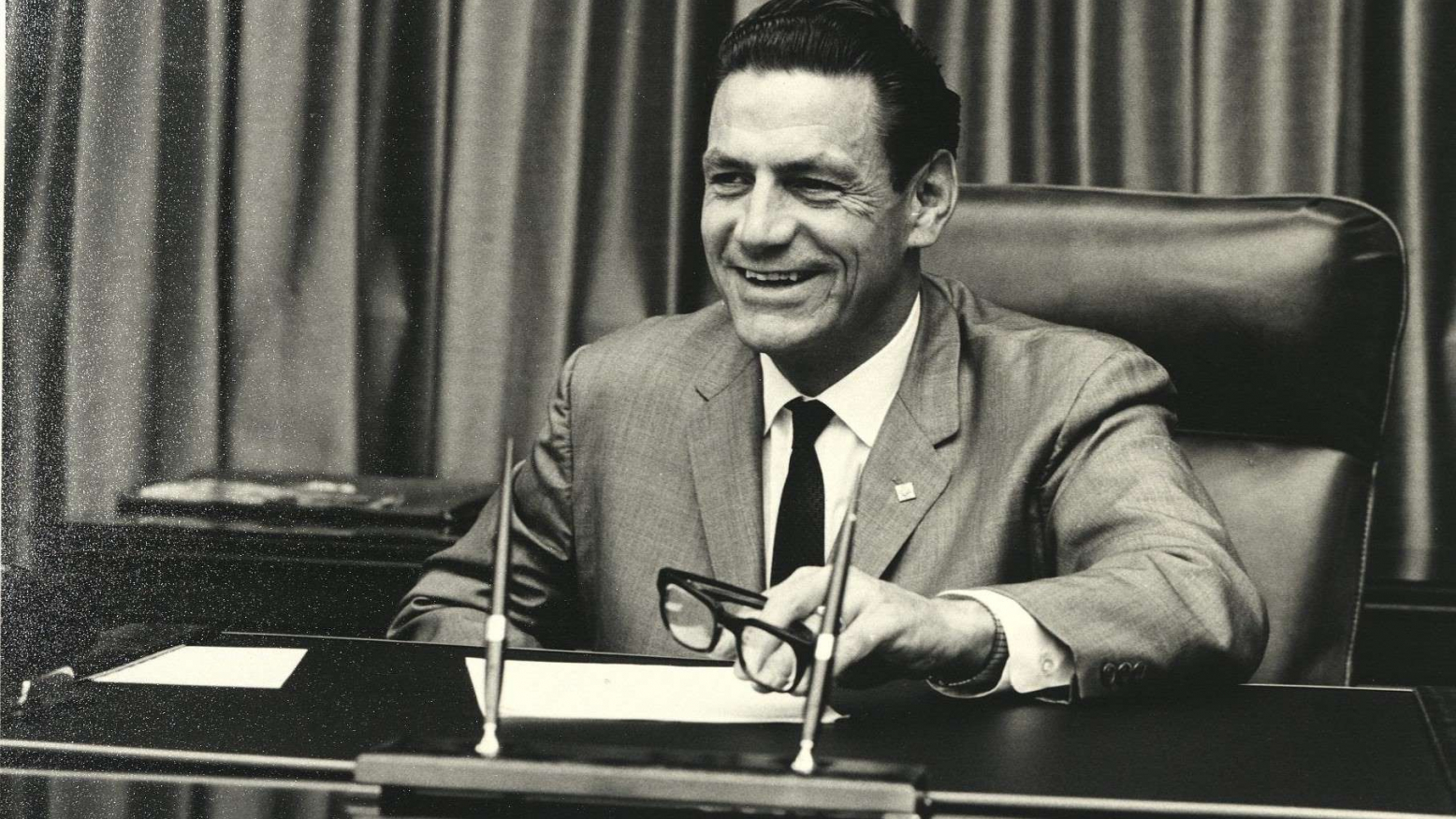 Join Iowa PBS for in-person premieres of two documentaries from the new series, Governors of Iowa. These programs follow the personal journeys of both Robert D. Ray and Harold Hughes and, more importantly, their impact on the State of Iowa.
On September 26 at 7 p.m. at Drake University's Sheslow Auditorium, Iowa PBS will host a premiere screening of Governors of Iowa: Robert D. Ray. A widely respected political leader, Gov. Robert Ray is known for an even-handed approach to governing Iowa. His lasting legacy of welcoming refugees during the late 1970s forever changed the cultural fabric of the state.
Then on October 4 at 6 p.m. at the Old Capitol Museum in Iowa City, Iowa PBS will premiere Governors of Iowa: Harold Hughes. Guided by his past as a truck driver, his personal battles with alcoholism, and his deep religious faith, Governor Harold Hughes changed the trajectory of Iowa's future during the tumultuous 1960s.
A panel discussion will follow both premiere events.
"Our new Governors of Iowa series mixes extensive historical archives with modern perspectives on the legacy of former leaders Harold Hughes and Robert D. Ray." said Iowa PBS Director of Programming and Production Andrew Batt. "These governors are widely credited with advancing Iowa into the 20th century and setting long-lasting cornerstones for our state." 
For more information and to register for these free premiere events, visit iowapbs.org/events.
Governors of Iowa: Harold Hughes will air on statewide Iowa PBS October 10 at 9 p.m., followed by Governors of Iowa: Robert D. Ray on October 17 at 9 p.m.