Iowa PBS to host Iowa Press Debates: Governor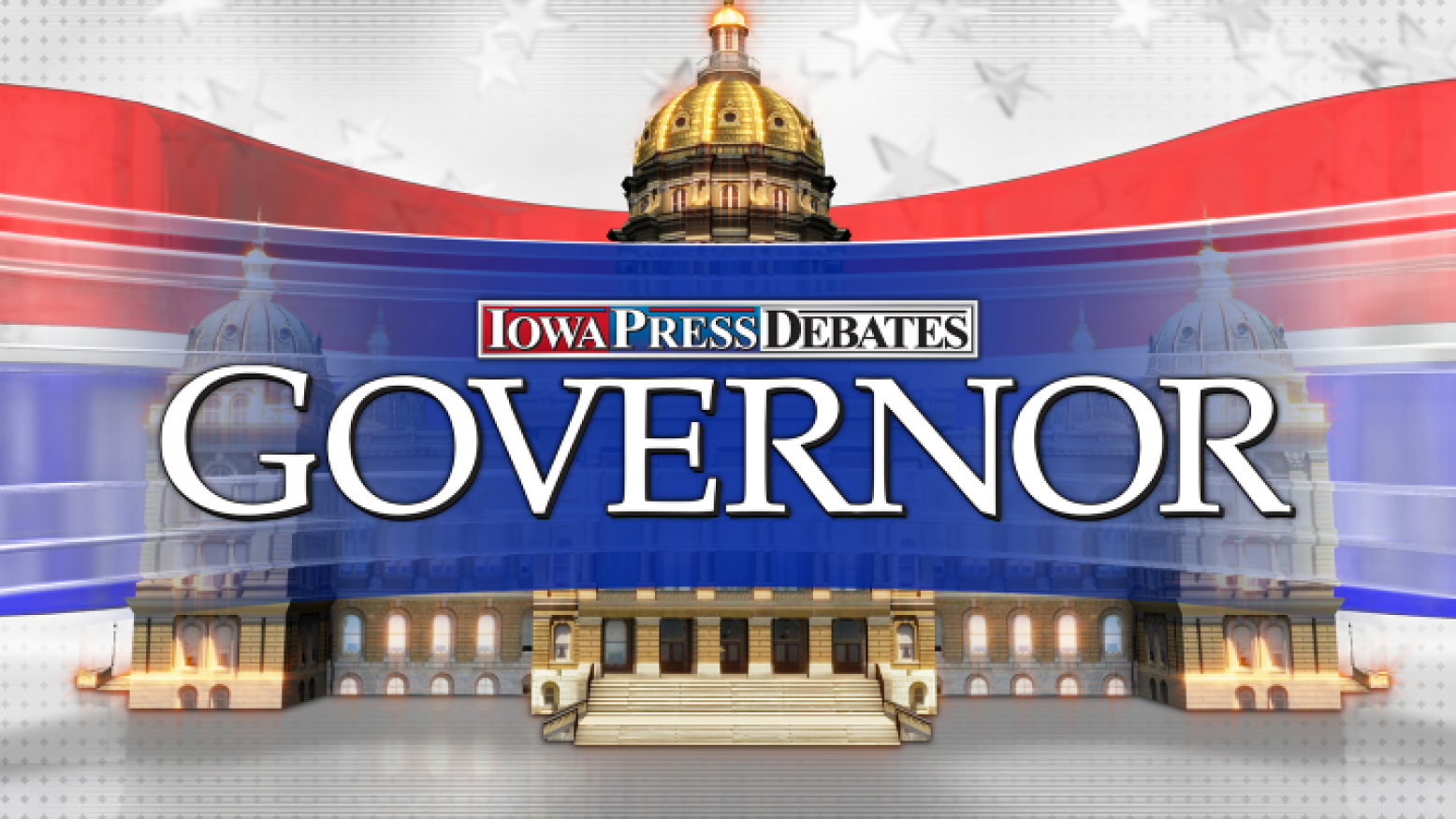 Live statewide broadcast and livestream Monday, October 17, 7 p.m.
Iowa PBS will hold an Iowa Press debate for the Iowa Governor's race on Monday, October 17 at Iowa PBS studios in Johnston. The hour-long debate will begin at 7 p.m. The program will air live on statewide Iowa PBS and be streamed on iowapbs.org, YouTube, Twitter and Facebook.
Challenger Deidre DeJear (D - Des Moines) and incumbent Governor Kim Reynolds (R - Des Moines) will answer questions from reporters and discuss their platforms, concerns and plans for Iowa's future. DeJear is a small business owner who was nominated for Secretary of State in 2018 but has not yet held public office. Reynolds is running for reelection to a second full term as governor. Kay Henderson, host of Iowa Press, will moderate the debate with a panel of Iowa political journalists asking the candidates questions. There will be no studio audience during the debate.
Spanish language interpretation will be available for Iowa Press Debates: Governor via SAP. Episodes with Spanish audio will be available on demand on iowapbs.org and YouTube. Funding for language interpretation of this program is provided by Wells Fargo.
In addition to its statewide broadcast, Iowa PBS .1 is available to livestream on iowapbs.org/watch, pbs.org/livestream, the PBS Video App and YouTube TV. Iowa PBS programs, behind-the-scenes extras and more can be enjoyed on iowapbs.org, Facebook and YouTube. Viewers can also stream their favorite shows on demand using the PBS Video App, available on iOS, Android and many streaming devices.