Iowa PBS celebrates 50 seasons of Iowa Press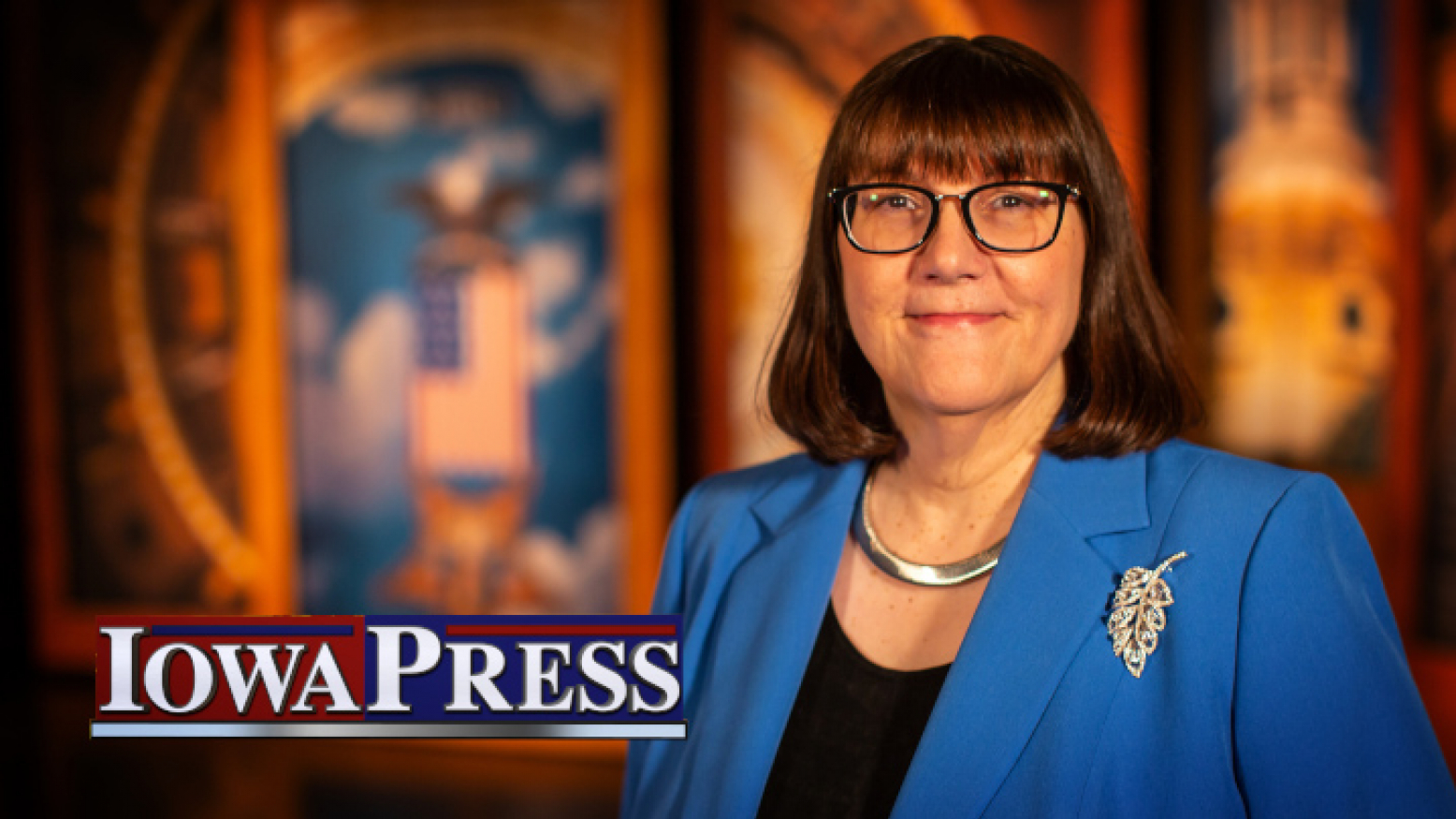 Iowa PBS's series Iowa Press, the state's longest-running news interview program, has reached a broadcasting milestone — in August 2022, the series began its 50th season.
First broadcast in October 1971, Iowa Press began as a monthly program, airing on the third Sunday of each month. Throughout its 50-year history, the series has engaged the best local journalists to interview experts, politicians and other newsworthy figures while exploring issues of state and national interest.
"Iowa Press is our state's premier television program for politics and public policy discussion," said Iowa PBS Director of Programming and Production Andrew Batt. "A half-century of presidents, governors and public officials have engaged local journalists in front of a statewide audience. Our role in Iowa's public discourse is as important today as when the program began 50 seasons ago."
During its five decades on the air, Iowa Press has had four hosts — James Flansburg, 1971–1975; Dean Borg, 1975–2017; David Yepsen, 2017–2021; and Kay Henderson, 2021–present. In its early seasons, the program was described as "purposely non-structured" without pre-scripted question sequences. Now, Iowa Press reporters spend multiple days each week brainstorming potential questions for each guest. On the day of the taping, reporters and program producers meet ahead of time and finalize the questions.
A wide variety of guests have been featured over the past 50 years, including former Presidents Jimmy Carter, George H.W. Bush, George W. Bush and Barack Obama and President Joe Biden. Every Iowa governor since Robert D. Ray has appeared multiple times, with former Governor Terry Branstad becoming one of the program's most frequent guests throughout his six terms. He first appeared on the series in 1978 during the Republican primary for lieutenant governor.
In 2010, the program launched a debate series, Iowa Press Debates. These special, one-hour editions have covered more than 20 different debates with candidates running for Congress, Senate and governor.
The vast majority of recordings have taken place in Iowa PBS's studios in Johnston, but episodes have also been recorded in high school auditoriums, community centers, the Iowa State Capitol and even at the Iowa State Fair Cattle Barn.
In addition to its statewide broadcast, Iowa PBS .1 is available to livestream on iowapbs.org/watch, pbs.org/livestream, the PBS Video App and YouTube TV. Iowa PBS programs, behind-the-scenes extras and more can be enjoyed on iowapbs.org, Facebook and YouTube. Viewers can also stream their favorite shows on demand using the PBS Video App, available on iOS, Android and many streaming devices.