Iowa PBS presents 2022 World Food Prize coverage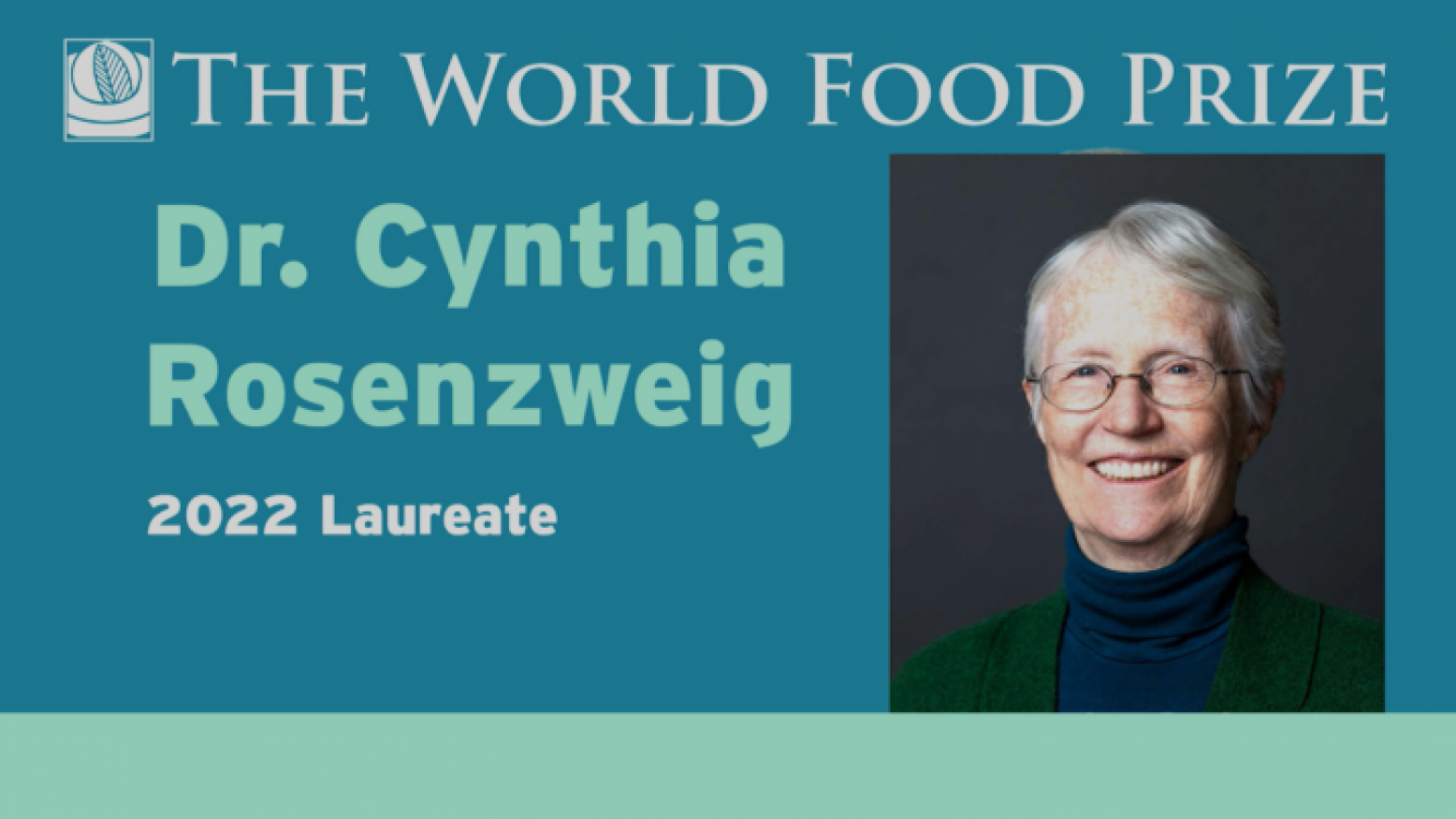 Hunger fighters from across the globe honor award-winning achievements with the 2022 World Food Prize Laureate Award Ceremony. Join Iowa PBS for a night of remembrance, pageantry, music and a celebration of agricultural breakthroughs in the battle against global hunger during the 2022 World Food Prize Friday, October 21 at 8:30 p.m.
The 2022 prize will be awarded to Cynthia Rosenzweig for her seminal contributions to understanding and predicting the impacts of the interaction between climate and food systems. Through designing and leading rigorous, collaborative observational and modeling research, she provided the evidence used by thousands of decision-makers in more than 90 countries to both mitigate and adapt to climate change in local, national and global food systems.
"I am honored to receive the World Food Prize this year, as food systems are emerging at the forefront of climate change action," said Rosenzweig. "Climate change cannot be restrained without attention to food system emissions, and food security for all cannot be provided without resilience to increasing climate extremes."
The World Food Prize was founded by Nobel Peace Prize Laureate and Iowan Norman Borlaug. After winning the Nobel Prize in 1970 for his achievements in agricultural research, Borlaug envisioned a separate international award to recognize those who have made significant contributions to advancements in the quality, quantity and availability of food in the world.
Programming support for the 2022 World Food Prize is provided by the W.T. and Edna M. Dahl Trust.
In addition to its statewide broadcast, Iowa PBS .1 is available to livestream on iowapbs.org/watch, pbs.org/livestream, the PBS Video App and YouTube TV. Iowa PBS programs, behind-the-scenes extras and more can be enjoyed on iowapbs.org, Facebook and YouTube. Viewers can also stream their favorite shows on demand using the PBS Video App, available on iOS, Android and many streaming devices.