Iowa PBS presents Historic Buildings of Iowa: Dubuque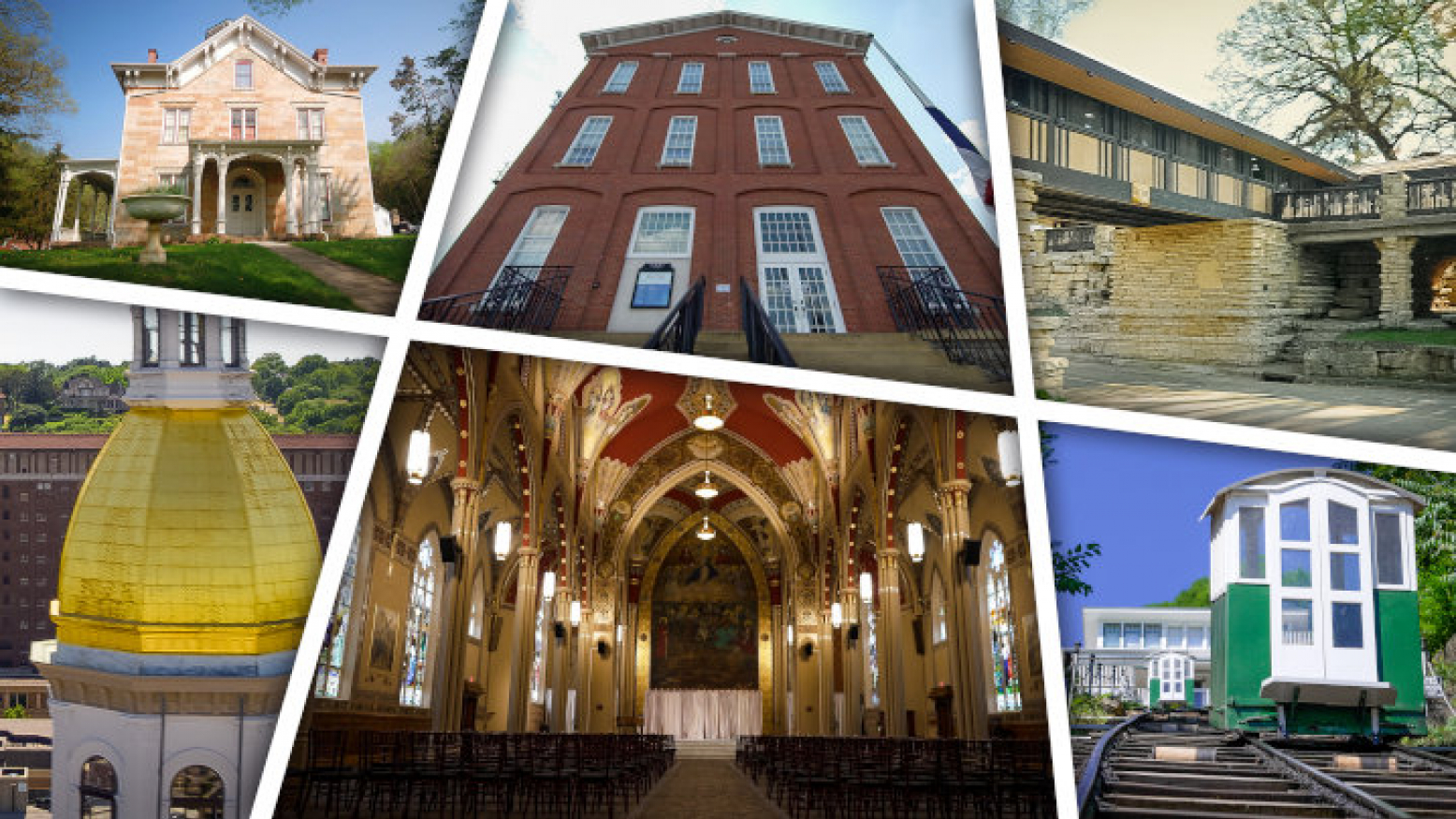 Explore the wonders of the "Masterpiece on the Mississippi" in Iowa PBS's hour-long documentary, Historic Buildings of Iowa: Dubuque. This documentary premieres online and on-air Monday, November 21 at 8 p.m as part of Fall Festival 2022. The program will be rebroadcast on Saturday, November 26 at 4 p.m. and on Sunday, November 27 at 12:30 p.m.
Historic Buildings of Iowa: Dubuque showcases the intricate history of Iowa's oldest city through its settlement, industrial booms, faith and iconic downtown structures.
"As Iowa's oldest city, it's only natural that Dubuque is overwhelmingly rich in architectural and cultural Iowa history," said Iowa PBS Producer and Director Patrick Boberg. "It's exciting to share six historic locations that help unlock the greater identity of the town."
Historic Buildings of Iowa: Dubuque features structures that all hold prominence to the city's history.
Buildings featured in the documentary include:
The Mathias Ham House, which molds together a variety of architectural styles.
The Dubuque County Courthouse, topped with a 14-foot-tall bronze statue of Lady Justice.
The City Hall and Jail, one of only three surviving Egyptian Revivalist buildings in the nation.
Steeple Square, displaying the history and prominence of Roman Catholicism in the city.
Fenelon Place Elevator Company, the shortest, steepest elevator in the world.
Eagle Point Park, which covers 164 acres overlooking the Mississippi River.
The Millwork District, showcasing the transition from a lumber to a millwork production town.
In addition to its statewide broadcast, Iowa PBS .1 is available to livestream on iowapbs.org/watch, pbs.org/livestream, the PBS Video App and YouTube TV. Iowa PBS programs, behind-the-scenes extras and more can be enjoyed on iowapbs.org, Facebook and YouTube. Viewers can also stream their favorite shows on-demand using the PBS Video App, available on iOS, Android and many streaming devices.