Iowa PBS presents Work It Out Wombats! premiere screening January 28!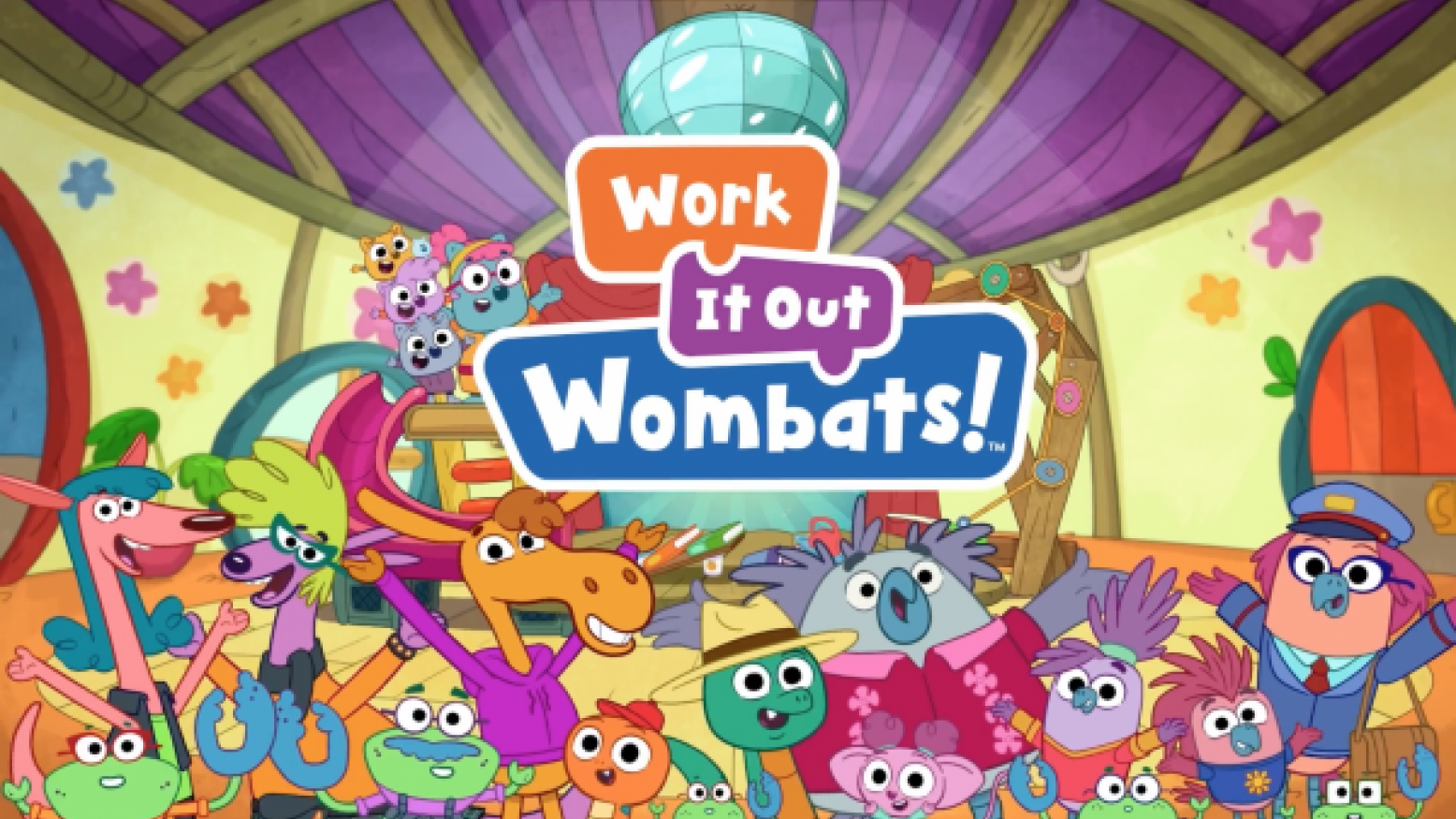 Be among the first to watch PBS KIDS' new program, Work It Out Wombats! at our special family event! On January 28 at 10 a.m. at the Maytag Auditorium, Iowa PBS will host an animal themed premiere event with fun for the whole family.
This new series follows Malik, Zadie and Zeke — three energetic and creative marsupial siblings who live with their grandmother in her treehouse apartment complex. The residents of the Treeborhood include wombats, snakes, moose, kangaroos, iguanas, fish, tarsiers and eagles. They each bring varied skills and abilities, assorted ways of thinking and different family structures and traditions to this diverse and vibrant community. The playful trio will demonstrate computational thinking for preschoolers in each story. 
Attendees are encouraged to dress as their favorite animal for the event. Children will grab a snack and drink before heading in to watch an advanced episode on the big screen! Kids will then have the opportunity to participate in a collaborative coloring mural and STEAM activity stations perfect for all ages following the screening. 
For more information and to register for this free event, visit iowapbs.org/events. 
Work It Out Wombats! will premiere on statewide Iowa PBS on February 6 at 9:30 a.m. With the start of Work It Out Wombats! comes an updated broadcast schedule; visit iowapbs.org/schedule for the full lineup.