Iowa PBS presents the 2023 Iowa State Dance Championships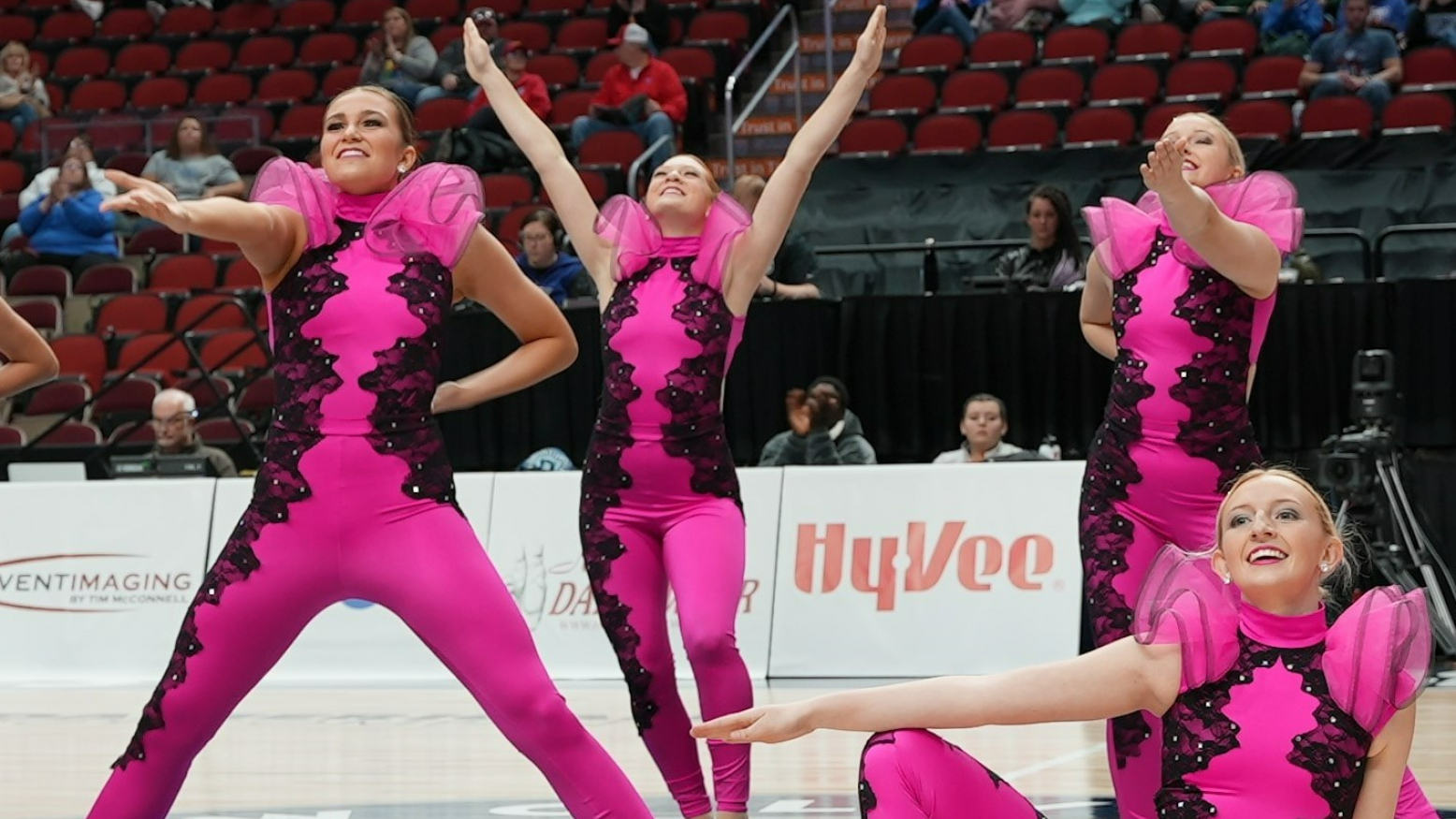 Iowa PBS will present exclusive coverage of the 2023 Iowa State Dance Championships on Saturday, January 28 at 7 p.m. The 2-hour coverage will showcase winning routines and interviews with coaches of the teams. The competition will be rebroadcast Sunday, January 29 at 1 p.m. 
Approximately 5,000 of Iowa's best young dancers showcased their talents in what is considered to be one of the nation's largest and most prestigious events of its kind. Teams from 255 high schools and 25 colleges competed for state championship top honors. The dance championships were held in Des Moines at Wells Fargo Arena and Hy-Vee Hall last month on November 30 and December 1-2.
For more than four decades, the talents of Iowa's young dancers have taken center stage at this event. Teams perform in a variety of categories including pom, jazz, hip-hop, contemporary, kick, lyrical, prop, novelty, color guard, co-ed and all-male. 
"This program delivers the excitement of athletic competition and the drama of dance," said Iowa PBS Producer and Director Judy Blank. "Witnessing the talent, skill and teamwork of thousands of Iowa's young dancers inspires in me a sense of pride and hope which I believe viewers will also value and enjoy."
Special feature stories will include coverage of the Iowa State Dance and Drill Team Association's College Dance Combine. Attended by representatives from 25 colleges and 180 high schools, this recruitment event took place on September 25, 2022.
Hosts for this two-hour, fast-paced coverage are ISDTA Executive Director Andrea Dana, ISDTA Board President Stacie Horton and dance championships event announcer Scott Enyart.  
In addition to its statewide broadcast, Iowa PBS .1 is available to livestream on iowapbs.org/watch, pbs.org/livestream, the PBS Video App and YouTube TV. Iowa PBS programs, behind-the-scenes extras and more can be enjoyed on iowapbs.org, Facebook and YouTube. Viewers can also stream their favorite shows on-demand using the PBS Video App, available on iOS, Android and many streaming devices.