Iowa PBS presents season 7 of The Film Lounge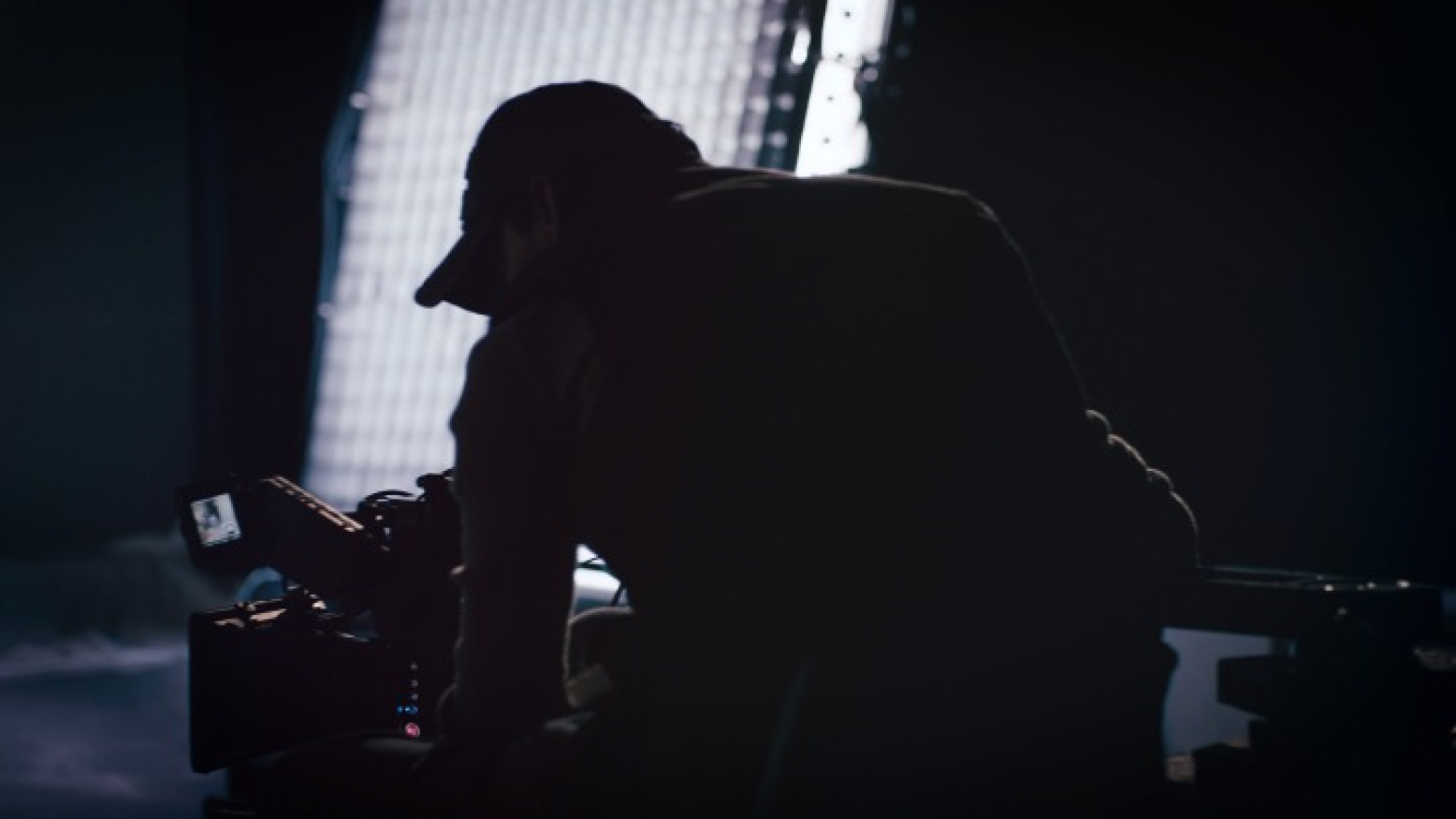 Celebrate the work of Iowa filmmakers and explore the art of filmmaking with brand-new episodes of The Film Lounge. Iowa PBS announced today the upcoming seventh season of its popular series that showcases short films created by Iowans. This season includes two new episodes featuring 10 short films of varying styles and subject matters as well as some special segments.
The Film Lounge: Episode 701 will premiere Monday, January 30 at 10 p.m. and be rebroadcast Saturday, February 4 at 11 p.m. on statewide Iowa PBS. Episode 702 will premiere Monday, February 6 at 10 p.m. and repeat Saturday, February 11 at 11 p.m. In addition to the broadcasts, The Film Lounge will be available to stream on iowapbs.org, YouTube TV and the PBS Video App.
This season of The Film Lounge features the following films:
"The Aspirant" plays with themes of love and separation in a futuristic world different from our own. By playing with the known versus unknown, we tell a story that asks new questions about human connection. Directed by Adam Orton, Cedar Rapids.
"Bed Bugs" initially presents itself to be about a young woman suffering from bed bugs, but the narrative slowly reveals a deeper truth. Created by Kaitlyn Busbee, Clive.
"Black Excellence'' celebrates African American culture. It utilizes old school vibes in a dark night club. Created by Antonio Chalmers and Tone Da Boss, Cedar Rapids.
"From the Void" is about a son being taken, and a father desperately searching for him, but this isn't your ordinary abduction. Something strange has happened, and it isn't of this world. Created by Michael Minard, Waterloo.
"It Is Other" is an exploration in animation, sound design and dream logic. It deals with the vastness of being, the quiet longing of loneliness and the strange discovery of the new. Created by Charles Borowicz, Des Moines.
"Leah's Year" is the examination of a disabled woman's struggles during the pandemic. Created by Antoinette Lavalle, Des Moines. 
"Lešana" is a beautiful piece filmed in Riga, Latvia that highlights the depth and intricacies of composer McKenzie Stubbert's work. It was choreographed by Lily Skove, directed by TJ Hellmuth, and produced by Russ Curry, Coralville.
"letdown by LOVESBLIND" is a music video where the storyline can be thought of as a film-within-a-film-within-a-film. It's intended as a metaphor for the roles people (and those around them) play at the end of a relationship. Produced by Emile Lasca, Burlington.
"El Principe Azul" is a short documentary about the journey of Diego Lopez from the gang-ridden streets of Honduras to the United States. Created by Matthew Williams, Dubuque.
"Sea Dogs" is a comedic cartoon meant to entertain the whole family. Produced by Spencer Loucks, Iowa City.
Special features this season include an all-access pass to the Sioux City International Film Festival and a behind-the-scenes look at the work that has gone into resurrecting The Varsity Cinema in Des Moines.
Film buffs can get a sneak peek of this year's films during watch parties at The Varsity Cinema in Des Moines on Sunday, January 29 at 1 p.m. and Sunday, February 5 at 1 p.m. The events are free and open to the public. Following each screening there will be a Q&A with filmmakers.
The Film Lounge is produced by Iowa PBS in partnership with the Iowa Arts Council and Produce Iowa — State Office of Film and Media, both divisions of the Iowa Department of Cultural Affairs. The organizations select entries based on technical and artistic merit, and all featured filmmakers are required to be living and working in Iowa to be selected for broadcast. Each one-hour episode includes a collection of films 2-20 minutes in length representing a range of artistic forms, filmmakers discussing their work as an introduction to each film and a spotlight feature highlighting the film industry in Iowa.
In addition to its statewide broadcast, Iowa PBS .1 is available to livestream on iowapbs.org/watch, pbs.org/livestream, the PBS Video App and YouTube TV. Iowa PBS programs, behind-the-scenes extras and more can be enjoyed on iowapbs.org, Facebook and YouTube. Viewers can also stream their favorite shows on demand using the PBS Video App, available on iOS, Android and many streaming devices.