Tune in for Festival 2023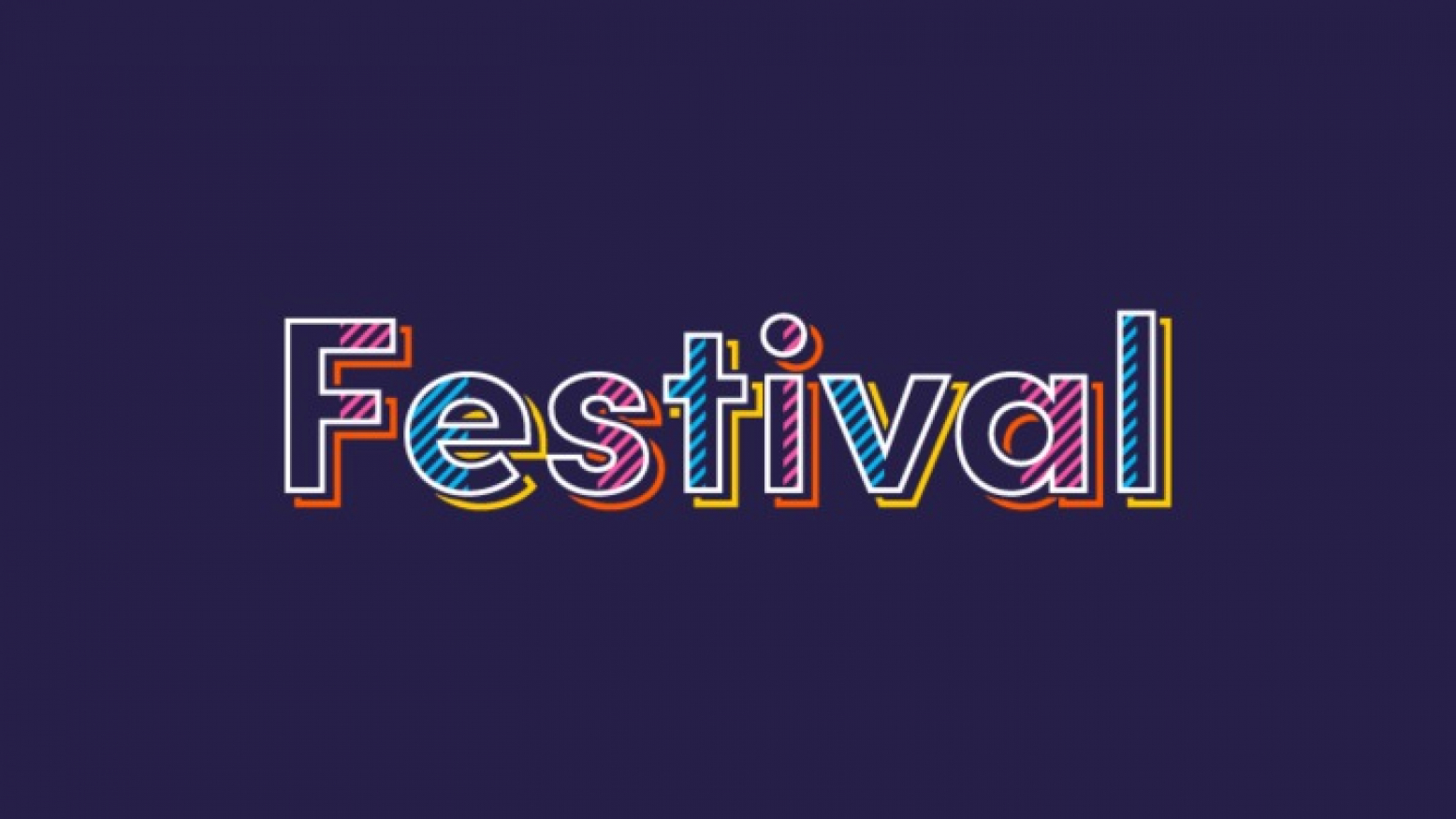 Discover the real story behind Rowan Atkinson's iconic Mr. Bean, explore the life and career of Meredith Willson, enjoy music from Celine Dion, Willie Nelson and Quincy Jones and trace the history of the USS Iowa from legendary battleship to living museum during Festival 2023. Taking place February 18–19, February 24–March 6 and March 11–12, this year's event features local productions, music events, popular dramas and more.
During the pledge drive, viewers will have the opportunity to support the programming and services they enjoy all year long, ensuring that Iowa PBS continues to educate, inform, enrich and inspire viewers across the state.
Festival programming airs on Iowa PBS .1, Iowa PBS WORLD .3 and Iowa PBS Create .4. New programs airing on Iowa PBS .1 are listed below. 
Iowa PBS Productions
Meredith Willson: America's Music Man, Tuesday, February 28 at 6:30 p.m. — He performed under Sousa and Toscanini. He scored films for the likes of Chaplin and wrote popular songs performed by Sinatra and The Beatles. And when the River City boys band marched on Broadway, Meredith Willson caught the whole world's ear.
USS Iowa, Wednesday, March 1 at 6:30 p.m. — This film shines light on the USS Iowa, a legendary battleship built to defend America during World War II. Its presence as a symbol of naval war power and now as a living museum is intertwined with the men and women who served the USS Iowa for over 80 years through campaigns of triumph and tragedy.
Arts and Entertainment
All Creatures Great and Small on Masterpiece: Merry Bloody Christmas, Sunday, February 19 at 8 p.m. — It's Christmas at Skeldale and Siegfried has a big decision to make. Mrs. Hall realizes she has to face her feelings for Gerald.
Billy Joel: Live at Yankee Stadium, Saturday, March 4 at 9 p.m. — Join the Piano Man for his legendary 1990 concert recorded live at the historic stadium in the Bronx. The special includes interviews with Joel and behind-the-scenes footage from that iconic night.
Celine Dion: Taking Chances World Tour — The Concert, Sunday, February 26 at 8:30 p.m. — Experience the magical moments of Celine Dion's record-breaking, sold-out 2008-09 world tour.
Daniel O'Donnell From Castlebar, Ireland, Saturday, February 25 at 3 p.m. — Join the beloved balladeer for a heartwarming concert from the T.F. Royal Theatre in Ireland. O'Donnell, one of Ireland's most popular folk singers, offers an Irish-country rendering of easy-listening tunes and inspirational favorites.
The Doobie Brothers With Michael McDonald: 50th Anniversary at Radio City Music Hall, Saturday, February 18 at 8:30 p.m. — Celebrate 50 years with the GRAMMY-winning band that has sold more than 48 million records worldwide.
Elvis Presley: '68 Comeback Special, Saturday, March 11 at 7 p.m. —Taped in Burbank, California, this television special — his first — was a brilliant milestone for Elvis and saved his career.
Great Performances: The Magic of Spirituals, Sunday, February 26 at 11 a.m. — Glimpse behind the curtain at opera legends Kathleen Battle and Jessye Norman's famed concert at Carnegie Hall on March 18, 1990, featuring performance clips and new interviews with opera star Angel Blue, Met Opera General Manager Peter Gelb and more.
Happy Birthday Mr. Bean, Saturday, February 18 at 7 p.m. — Explore the magic behind this unlikely hero and how just 14 episodes of the live action television show went on to become a global sensation that is still making viewers laugh today.
John Denver's Rocky Mountain High, Saturday, March 11 at 8:30 p.m. — Celebrate the iconic title track from Denver's 1972 album with this 1974 concert filmed at Colorado's Red Rocks Amphitheater.
Les Misérables: The Staged Concert, Sunday, March 5 at 7 p.m. — Join the stellar cast for a staged concert of the beloved musical that became a worldwide phenomenon seen by more than 120 million people.
Quincy Jones: A Musical Celebration in Paris, Sunday, March 5 at 9:30 p.m. — The celebrated musician, producer and composer revisits the City of Light and puts on a show celebrating a collection of songs from his remarkable career.
Seven Ages of Elvis, Monday, March 6 at 10 p.m. — Director David Upshal's acclaimed film delves deeply into the life and world of Elvis, revealing the true evolution of modern pop music and exploring why Elvis became an even bigger phenomenon after his death.
Willie Nelson: Live at Budokan, Tuesday, February 28 at 8 p.m. — Grab a front-row seat to this 1984 Tokyo concert, one of Nelson's live legendary performances.
General
America's Home Cooking: When in Rome, Saturday, March 11 at 11 a.m. — Enjoy the simplicity of Roman cooking as Chris Fennimore and company take you on a tour of authentic recipes from Rome, Italy.
Exploring Ireland With Michael, Saturday, February 25 at 7:30 a.m. — Explore the breathtaking beauty of Ireland through fascinating travel destinations, exciting cultural experiences and performances from popular Irish artists and rising stars.
Kinnick: The Documentary, Monday, March 6 at 6:30 p.m. — The story of Nile Kinnick — child of the Depression, winner of the Heisman Trophy and pilot in World War II — unfolds in cinematic detail in this feature documentary.
Lifestyle
Just One Thing With Dr. Steven Gundry, Saturday, February 25 at 6 a.m. — Dr. Steven Gundry explains why aging doesn't have to equate to decline and loss of freedom.
Memory Makeover With Daniel Amen, M.D., Saturday, February 25 at 1 p.m. — Dr. Daniel Amen will discuss how you can improve your memory.
Eat to Sleep, Sunday, February 26 at 6 a.m. — Learn about utilizing food to fall asleep faster and wake up refreshed with a step-by-step program.
Gut Check: Hope for Ultimate Health With Brenda Watson, Sunday, February 26 at 7:30 a.m. —Brenda Watson presents the components of her recommended dietary approach.
Aging Backwards 4: The Miracle of Flexibility, Sunday, February 26 at 9 a.m. — Miranda Esmonde-White shares how incorporating gentle flexibility and range of motion exercises can improve posture and increase energy.
Young Forever With Dr. Mark Hyman, Saturday, March 4 at 9 a.m. — In this program, Dr. Mark Hyman challenges viewers to reimagine our biology, health and the process of aging.
Learn more at iowapbs.org/festival.
Published schedules are always subject to last-minute changes.
In addition to its statewide broadcast, Iowa PBS .1 is available to livestream on iowapbs.org/watch, pbs.org/livestream, the PBS Video App and YouTube TV. Iowa PBS programs, behind-the-scenes extras and more can be enjoyed on iowapbs.org, Facebook and YouTube. Viewers can also stream their favorite shows on demand using the PBS Video App, available on iOS, Android and many streaming devices.