Iowa PBS Presents USS Iowa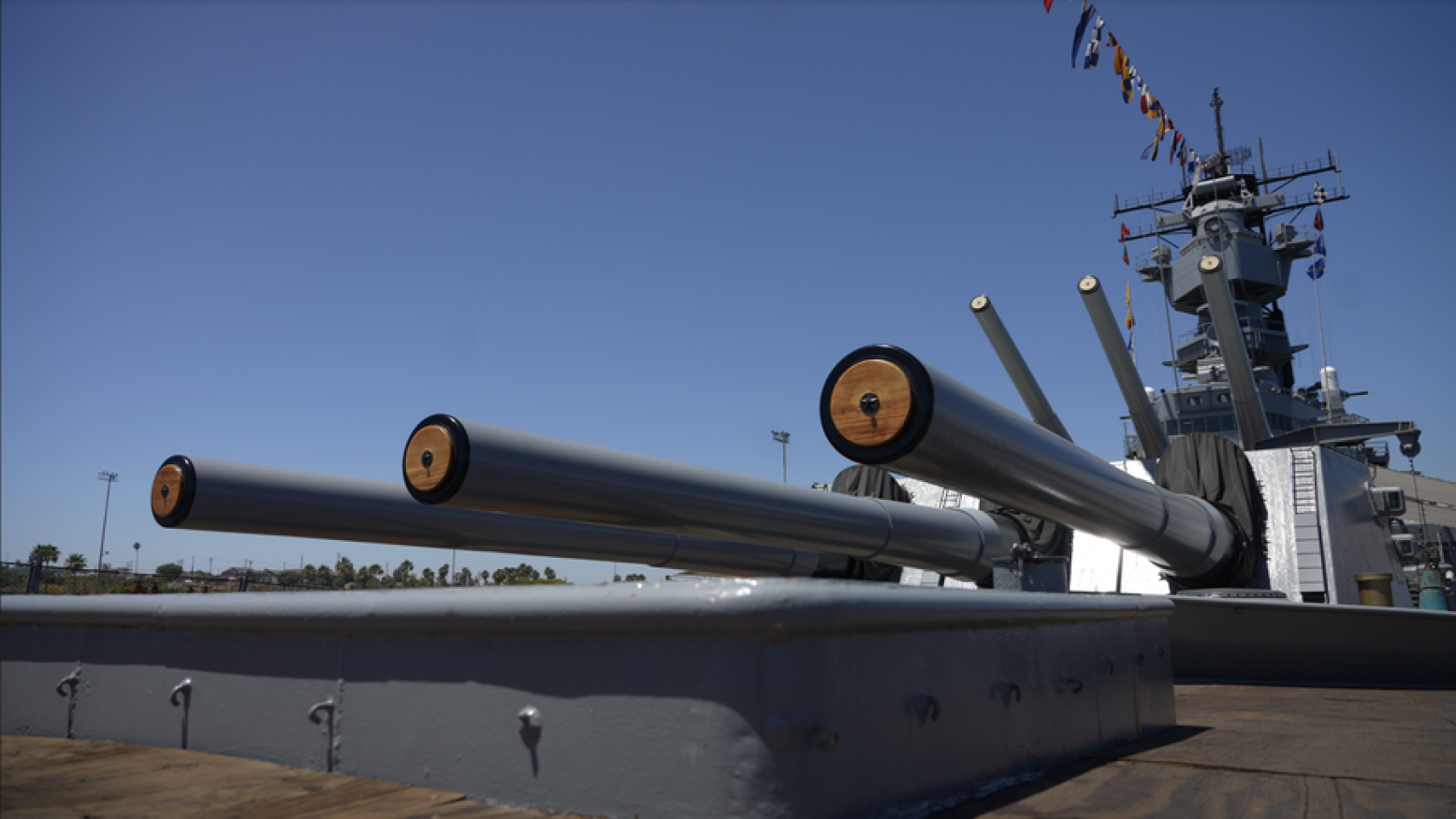 In a story of triumph and tragedy, Iowa PBS brings viewers an exploration into a legendary battleship's history and the lives of those who served on the famed ship in the new documentary, USS Iowa.
The documentary will premiere on Wednesday, March 1 at 6:30 p.m. and will be rebroadcast Sunday, March 5 at 12 p.m. and Monday, March 6 at 8:30 p.m. USS Iowa will also be available to be streamed on demand on the PBS App. The program will be broadcast during Festival 2023, taking place February 18–19, February 24–March 6 and March 11–12.
"Telling the story of USS Iowa BB-61 is not an easy task," said Iowa PBS Producer and Director Patrick Boberg. "Over the documentary's one-hour runtime, we had to detail more than 100 years of U.S. naval history, share the stories of thousands of sailors who served on her, and include some of the impossible intricacies of how a 45,000 ton warship operates. It was a challenge I'm honored to have taken on and I'm excited for Iowans to experience the film." 
The USS Iowa has been a symbol of power for the U.S. Navy over its 80-year lifespan. From stewarding President Franklin Delano Roosevelt to meet with Joseph Stalin and Winston Churchill in Tehran at the height of World War II, to defending American interests in the Korean peninsula in the 1950s, this final generation U.S. battleship has a storied history. Now a museum, the ship welcomes visitors on the American west coast. 
USS Iowa is narrated by Ron Livingston, a critically acclaimed actor and voice-over artist from Cedar Rapids. Livingston, a Golden Globe Award and Screen Actors Guild Award nominee, is well known for several roles including Captain Lewis Nixon on the HBO miniseries Band of Brothers. He now lives in Los Angeles with his wife and two children.
In addition to its statewide broadcast, Iowa PBS .1 is available to livestream on iowapbs.org/watch, pbs.org/livestream, the PBS App and YouTube TV. Iowa PBS programs, behind-the-scenes extras and more can be enjoyed on iowapbs.org, Facebook and YouTube. Viewers can also stream their favorite shows on demand using the PBS App, available on iOS, Android and many streaming devices.