Iowa PBS presents Kinnick: The Documentary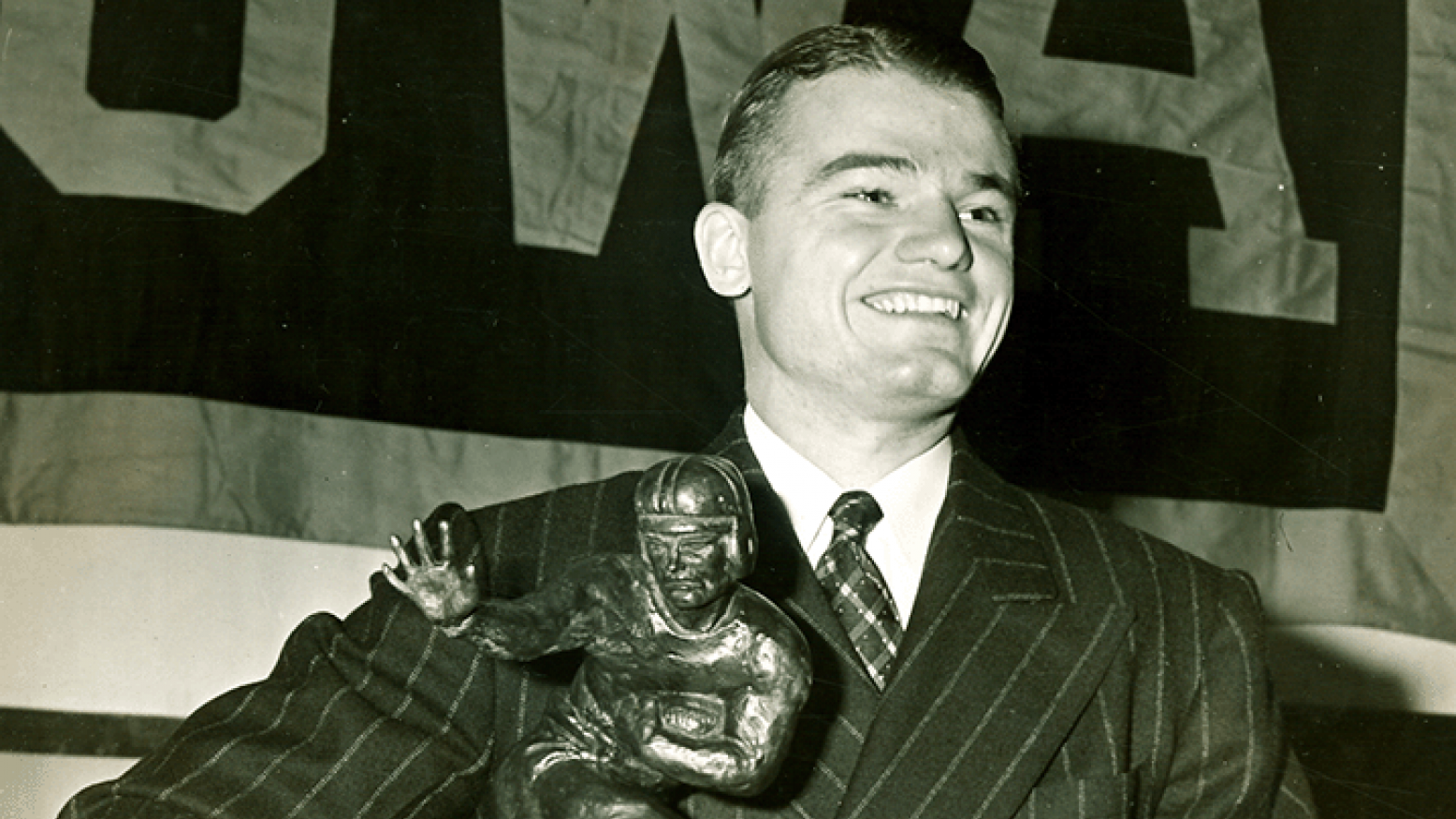 Perhaps the greatest Iowa Hawkeye football player of all time, Nile Kinnick is brought to life once more in the new program, Kinnick: The Documentary produced and narrated by Scott Siepker.
Kinnick: The Documentary will have its broadcast premiere on statewide Iowa PBS Monday, March 6 at 6:30 p.m. and repeat on-air Sunday, March 12 at 1 p.m. The program will air during Festival 2023, taking place February 18–19, February 24–March 6 and March 11–12.
A Heisman Trophy winner, consensus All-American, WWII pilot and child of the Great Depression, Nile Kinnick's story is one of Iowa legend. Viewers will follow the story as the young man from Adel secured his spot in the hall of fame.
"It is an honor to have produced this documentary," said Producer Scott Siepker. "Nile Kinnick embodies what it means to be a true Iowan, and it has been a pleasure getting to learn more about his life throughout this process. I am proud to partner with Iowa PBS so all Iowans can have the chance to hear this story."
In addition to its statewide broadcast, Iowa PBS .1 is available to livestream on iowapbs.org/watch, pbs.org/livestream, the PBS App and YouTube TV. Iowa PBS programs, behind-the-scenes extras and more can be enjoyed on iowapbs.org, Facebook and YouTube. Viewers can also stream their favorite shows on demand using the PBS App, available on iOS, Android and many streaming devices.