Iowa PBS to host event during Autism Acceptance Month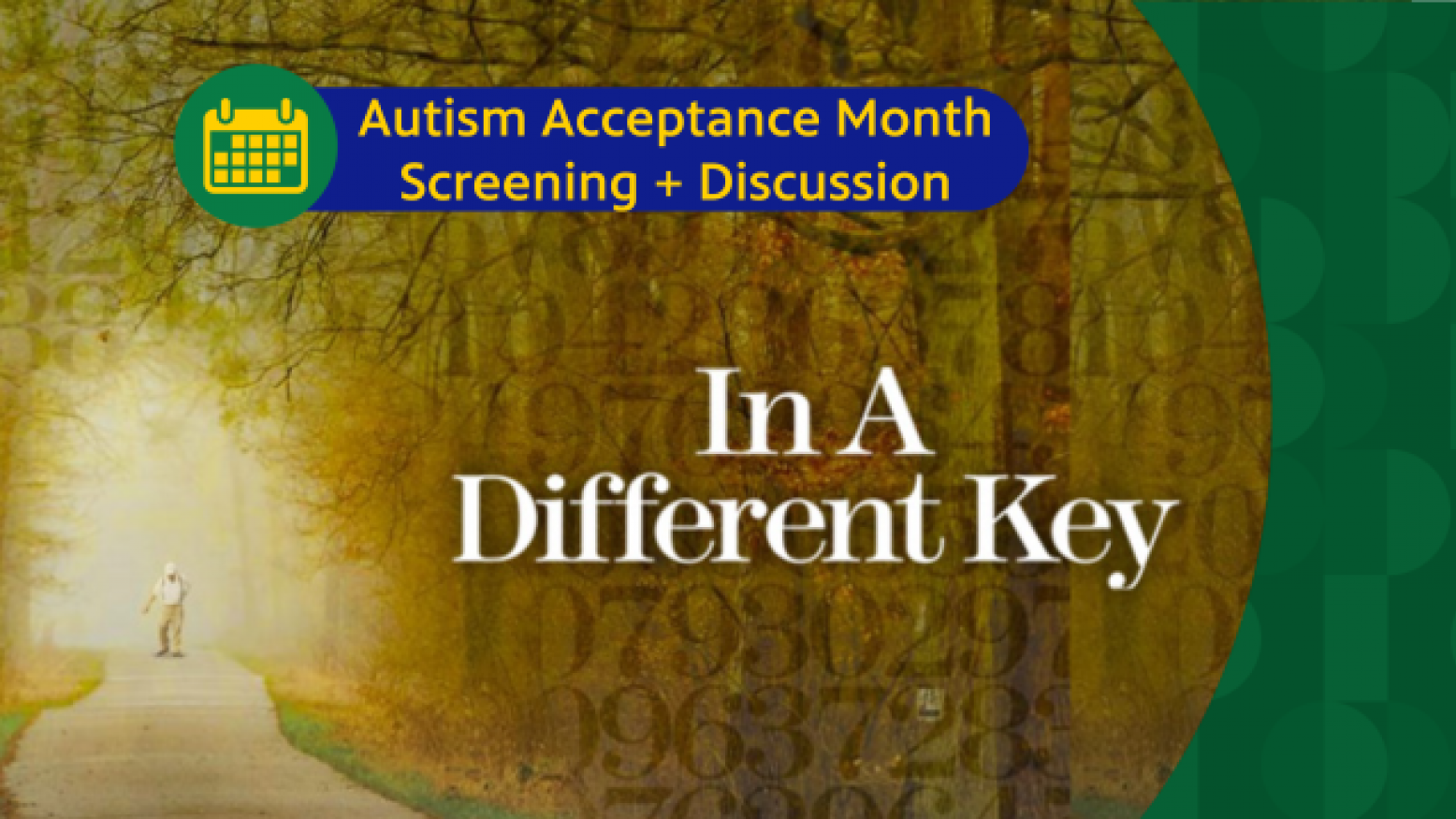 Join Iowa PBS at our Maytag Auditorium in honor of Autism Acceptance Month with a special event featuring the film In a Different Key on Thursday, April 13 from 6 - 8:15 p.m. This screening and conversation will focus on the importance of inclusion and provide the opportunity for an open conversation. 
Based on the Pulitzer Prize-nominated book of the same name by journalists Caren Zucker and John Donvan, In a Different Key follows the mother of an autistic son as she finds and then befriends the first child ever diagnosed with autism – Donald Triplett, who still lives in the rural Mississippi town where he was born nearly 90 years ago. This documentary tells the stories of different people with autism and is a true story of love, difference and the fight to belong. 
Following the film screening, an interactive discussion will be moderated by Kris Steinmetz, Executive Director with Autism Society of Iowa. Panelists will include Tyler Leech, an autism advocate who was featured in Iowa PBS's documentary The Life Autistic; Evelyn Horton, BCBA, Vice President of Children Services with Balance Autism; and Scott Atwood, Ph.D., Vice President of Adult Services with Balance Autism. Attendees will be able to ask questions anonymously during the conversation. 
This event is made possible in part by the Lainie Grimm Fund for Inclusive Programming at the Iowa PBS Foundation. For more information and to register for free, visit iowapbs.org/events.