Day Eight: Iowa State Fair Photo Gallery
photos by Bryon Houlgrave
It was Park and Rec Day at the Iowa State Fair, with fun contests and lots of adorable moments in between.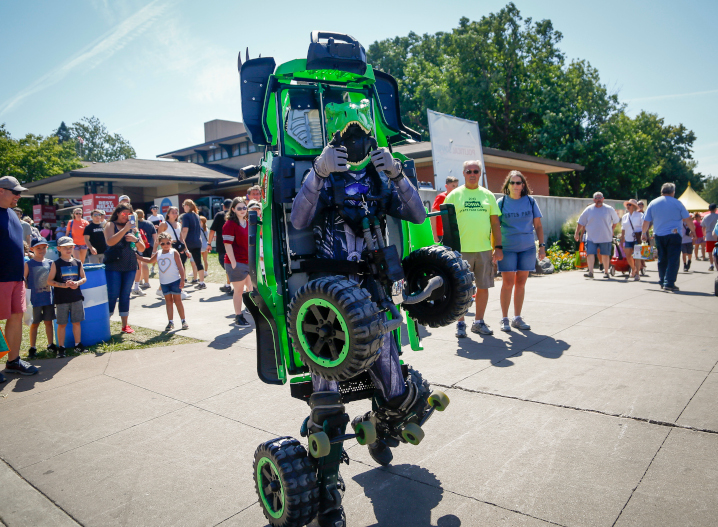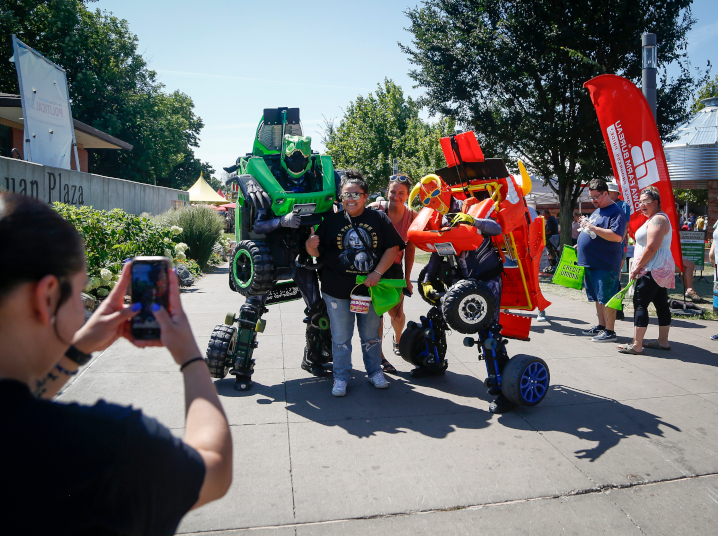 The RoboCars strolled around the fairgrounds to pose for pictures with fairgoers.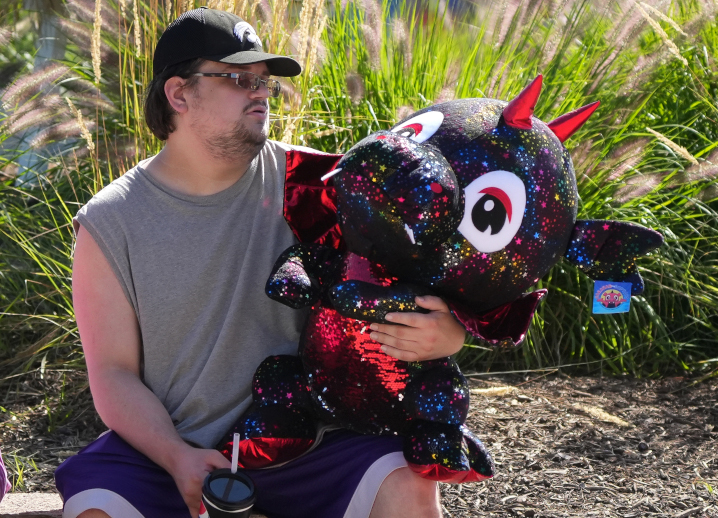 A fairgoer looks over a giant stuffed dragon at the Iowa State Fair.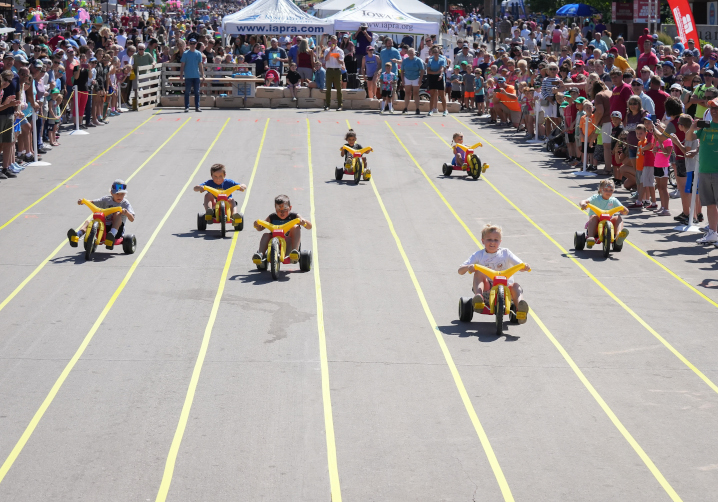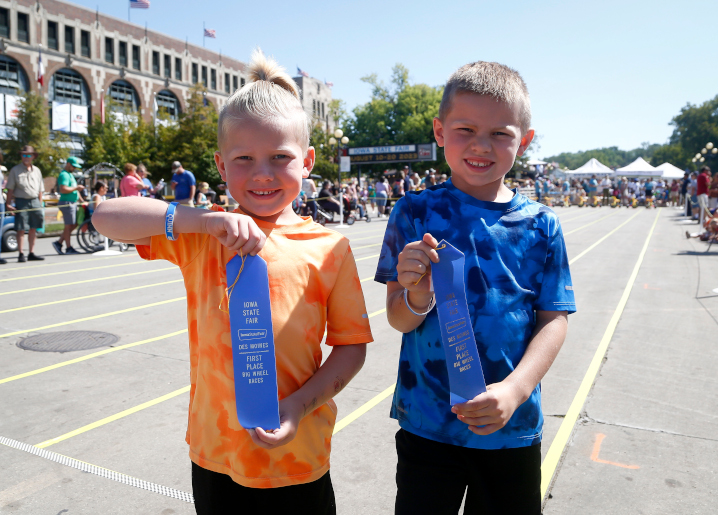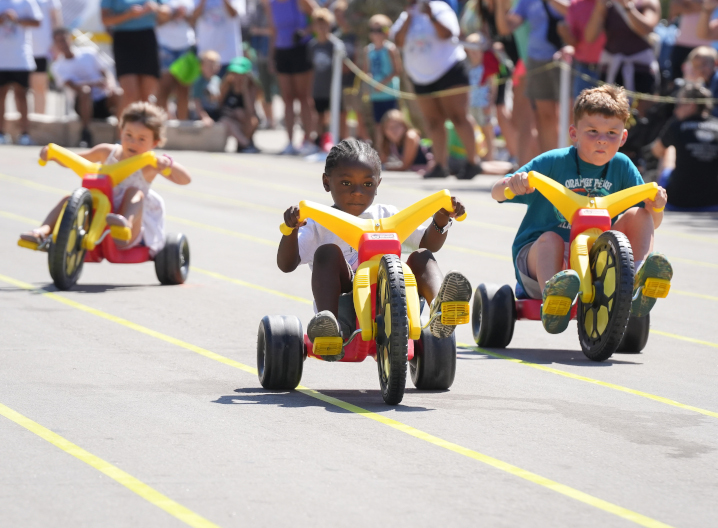 Drivers speed to the finish line during the Big Wheel races on the Iowa State Fair Grand Concourse.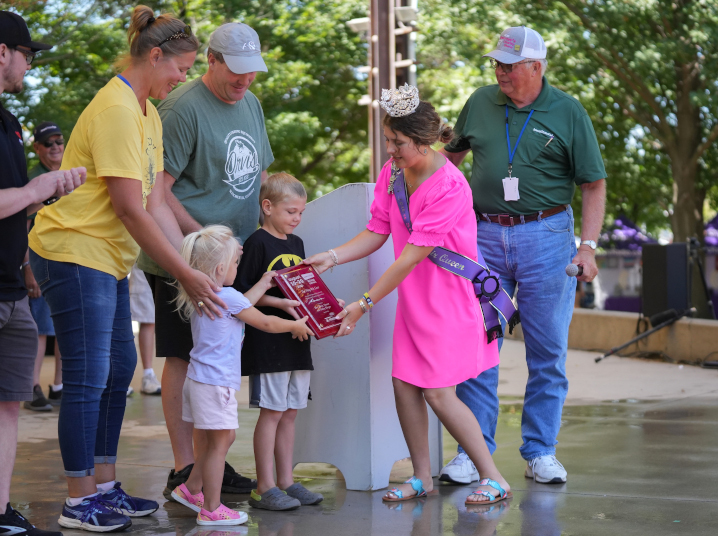 Iowa State Fair Queen Kalayna Durr presents a Way We Live plaque to the Slinger family at the Iowa State Fair.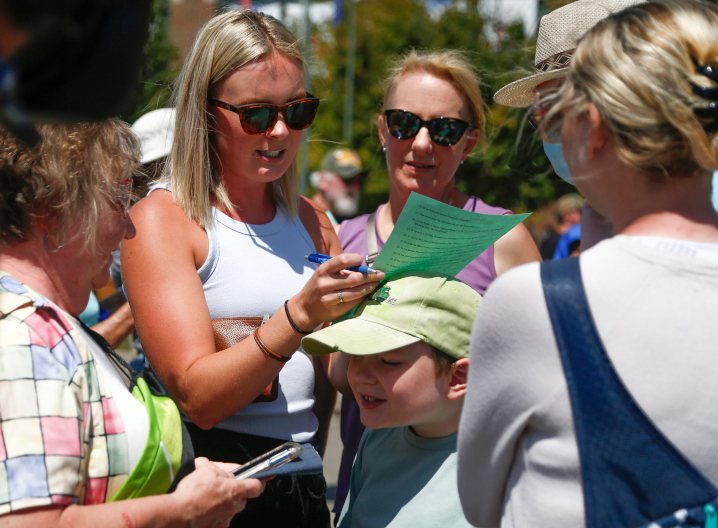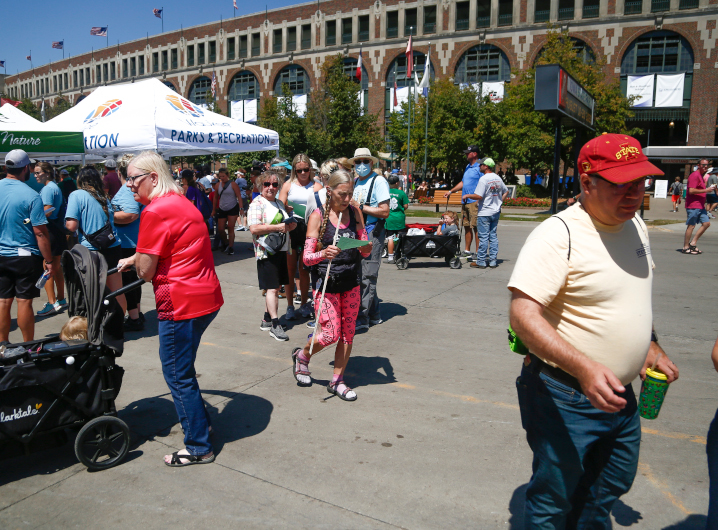 The Iowa State Fair scavenger hunt. Top photo, a scavenger hunt team maps out their course of action. Bottom photo, contestants quickly scramble away from the staging area to race around the Iowa State fairgrounds.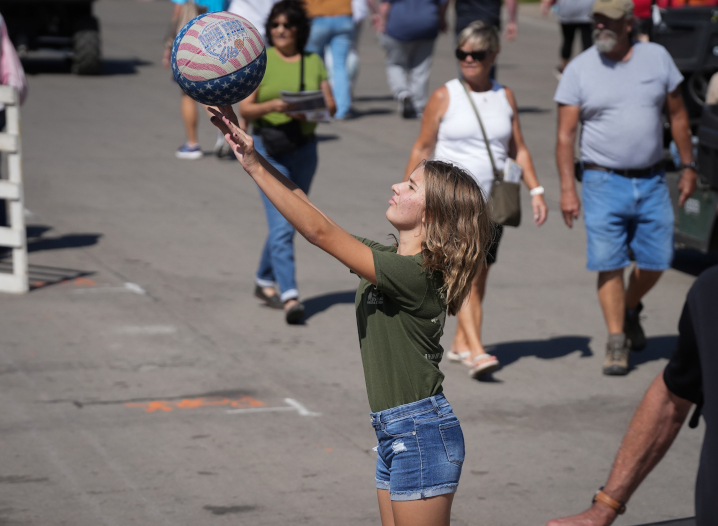 A fairgoer takes a shot at a basketball hoop on the Grand Concourse.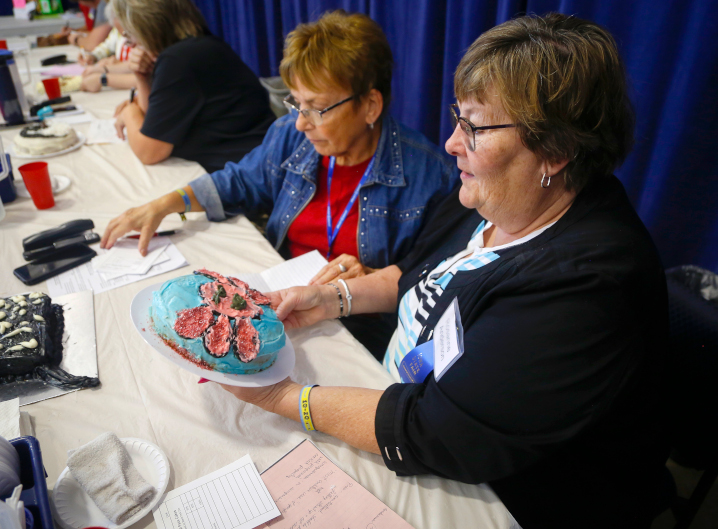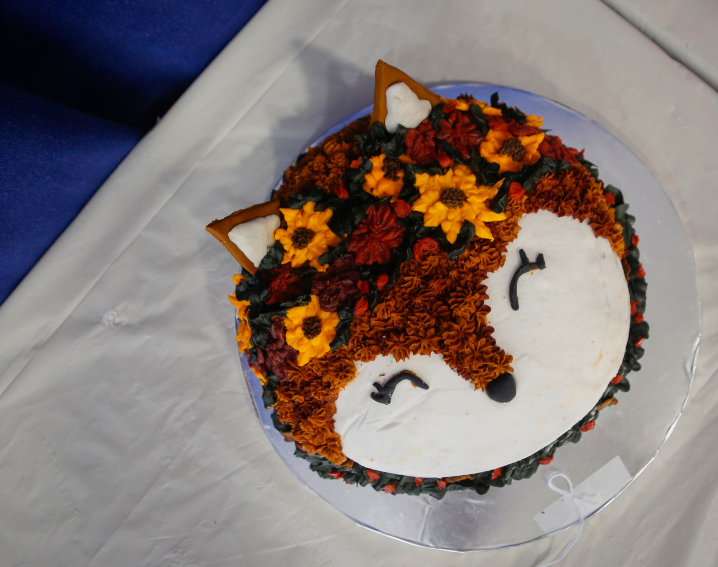 Animal face cake judging at the Elwell Family Food Center. Top photo, a judge looks over the cake decorated like an axolotl during the animal face cake judging. Bottom photo, a fox cake submission.