Exploring Mason City and Clear Lake on Historic Buildings
In the latest Historic Buildings of Iowa, we explore seven iconic locations in Mason City and Clear Lake. Watch the program on demand via the PBS App or YouTube and support outstanding programs like this series and receive related thank-you gifts. The buildings you'll learn about more in depth:
Music Man Square and Meredith Willson's Childhood Home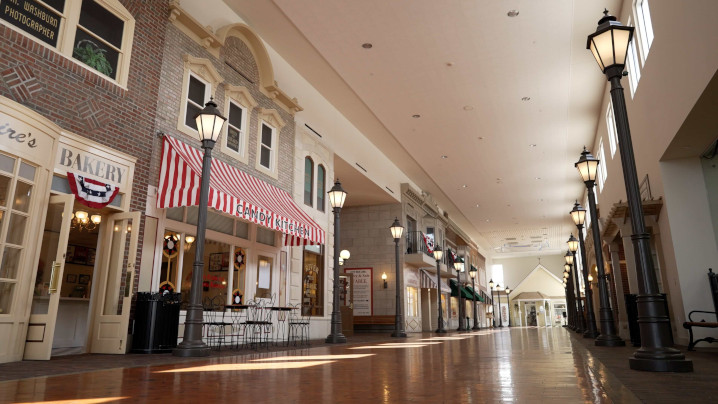 Music Man Square is an indoor streetscape in Mason City named after Meredith Willson. Born in Mason City, Meredith Willson was a musical icon in the mid 1900s, most widely known for his Broadway show and film The Music Man. Music Man Square serves as a tribute to Willson, featuring a 1912 streetscape modeled after the streets depicted in his film. 
Music Man Square is an iconic landmark that stands next to Willson's childhood home. The home was purchased by the Mason City Foundation in 1993 and was restored to its original condition, reflecting Willson's turn-of-the-century childhood. Inside the house, guests may find photos and artifacts of the Willson family. 
Surf Ballroom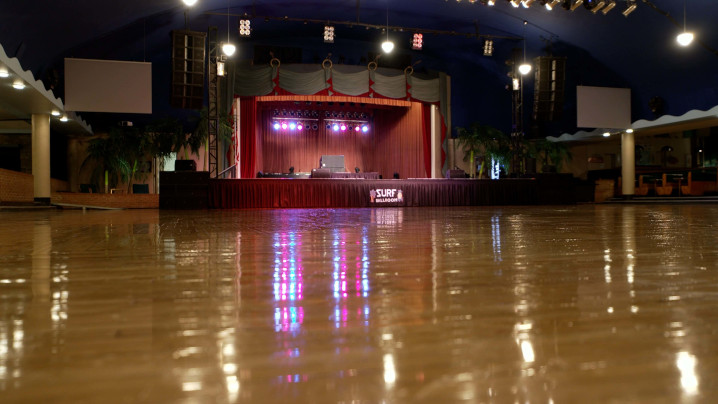 A short drive from Mason City, Clear Lake offers its own celebrated history with the legendary Surf Ballroom. Surf Ballroom is home to countless musical moments, including performances from big band, swing, jazz, rock and roll and blues artists.
Surf Ballroom is known for being the last concert venue for Buddy Holly, Ritchie Valens and the Big Bopper. On February 3, 1959, on the Winter Dance Party tour, these rock and roll artists played their last show. That day became known around the world as the day the music died. Although Surf Ballroom will always be associated with that event, music continues to live on at this venue.
Stockman House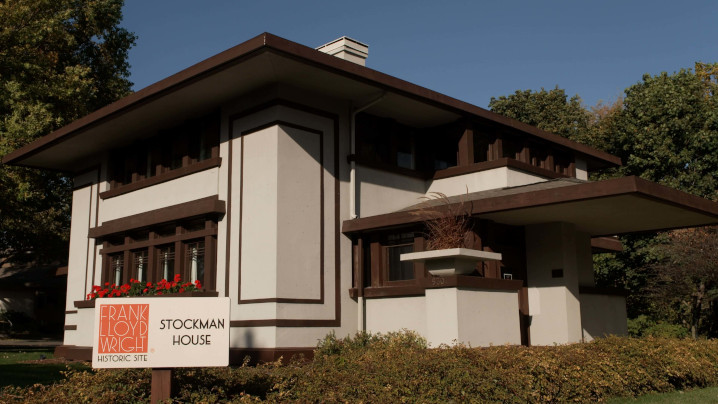 The Stockman House was designed by Frank Lloyd Wright and constructed in 1908 for Dr. George and Eleanor Stockman. The Stockman House is a significant landmark because it is the first Wright-designed Prairie School house to be constructed in Iowa. 
Prairie School architecture emerged in Chicago around 1900 from a group of young architects including Frank Lloyd Wright. It was a movement that emphasized nature, craftsmanship and simplicity. Prairie School celebrates the long, low landscape of the Midwest. The structures are often spread out, with flat or shallow hipped roof lines, rows of windows, overhanging eaves and bands of stone, and wood or brick across the surface. The Stockman House is representative of these features. 
In 1991, The Stockman House was placed on the National Register of Historic Place and is open to the public for guided tours in Mason City.
Rock Crest Rock Glen Historic District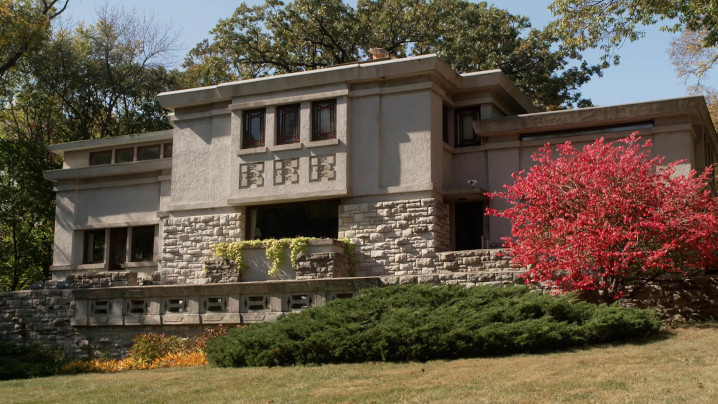 In 1910, a number of Prairie School architects arrived in Mason City, including many of Frank Lloyd Wright's former students and associates. They included Walter and Marion Griffin, and Francis Barry Byrne, among others. Together, these architects worked to design the Rock Crest Rock Glen Historic District, located on both sides of Willow Creek. It was the first planned Prairie School development in America and remains the largest of its kind today. 
The Rock Crest Rock Glen Historic District is a large contributor to why Mason City has been ranked by Conde Nast Traveler as one of the "The World's 20 Best Cities for Architecture Lovers."
Joshua Melson House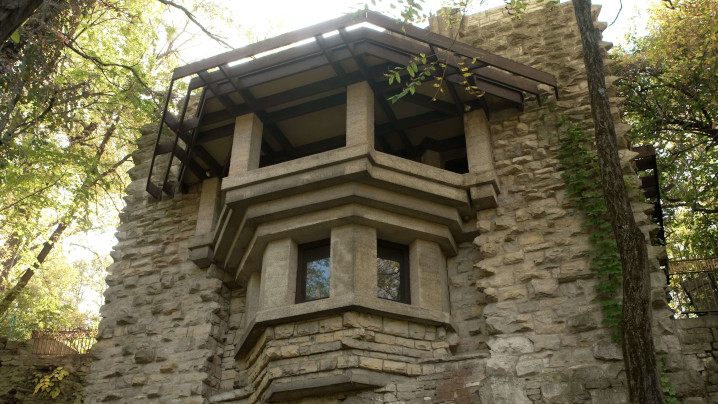 The Joshua Melson House was designed by architect Walter Burley Griffin, who was hired by a Mason City contractor and visionary known as Joshua Melson. The design of the Joshua Melson House was Griffin's attempt to completely integrate a house with its surroundings. Griffin created this masterpiece along Willow Creek in Mason City. The house rises three stories out of the creek wall and is capped with concrete keystones. 
In 1994, the house was purchased by Peggy and Roger Bang, long-time Mason City residents who had often walked by and admired the house years before owning it themselves. The Bangs took a lot of pride in the House and meticulously renovated it to its original luster. 
Historic Park Inn Hotel and City National Bank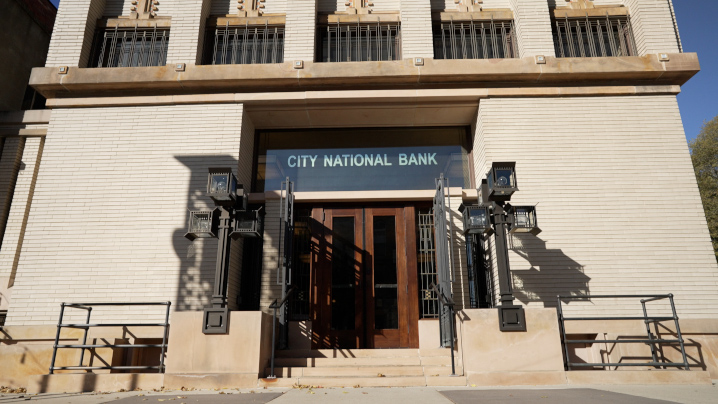 In the early 1900s, a group of influential residents decided that they wanted to build a new bank and hotel in Mason City. They hired architect Frank Lloyd Wright to carry out the design for this project. 
The original Historic Park Inn Hotel and City National Bank opened its doors in 1910. However, as several decades passed, the building saw many changes and the property began to deteriorate. In 2011, the building underwent an 18.5 million-dollar renovation and reopened as a world-class destination once again. 
The building is a tribute to Frank Lloyd Wright and his Prairie School innovations. It features a 27-room boutique hotel, restaurant and lounge. The former bank building has since been converted to a ballroom and conference center. 
Charles H. MacNider Art Museum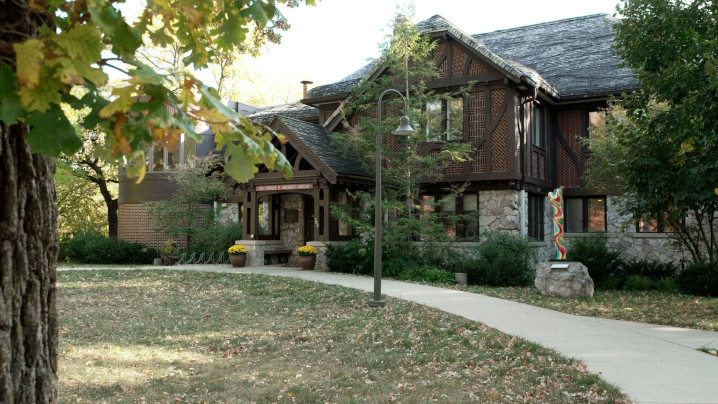 Around the year 1920, a prominent architect from Minneapolis named Carl A. Gage was commissioned to build a house in Mason City. The house was eventually sold to General Hanford MacNider and his wife in 1964. The couple gifted the home to Mason City to be made into an art center. The art center was named after the General's father, Charles H. MacNider.
An impressive aspect of the Charles H. MacNider Museum is its permanent collection of American art, which includes paintings, prints, drawings, ceramics, sculpture, and fused and blown glass. The MacNider Art Museum also has an extensive  collection of Bil Baird hand puppets and marionettes. Bil Baird was a master puppeteer of the mid and late 20th century who created many memorable television and film characters.