Abandoned Buildings in Iowa
Abandoned buildings have become somewhat of a fascination in online circles in recent years, but what's more fascinating than the buildings' current state is the rich history behind them. Some buildings on our list won't be remaining empty forever, with the owners having plans for their rebirth. For others, their future is more uncertain. 
Art Building - Iowa City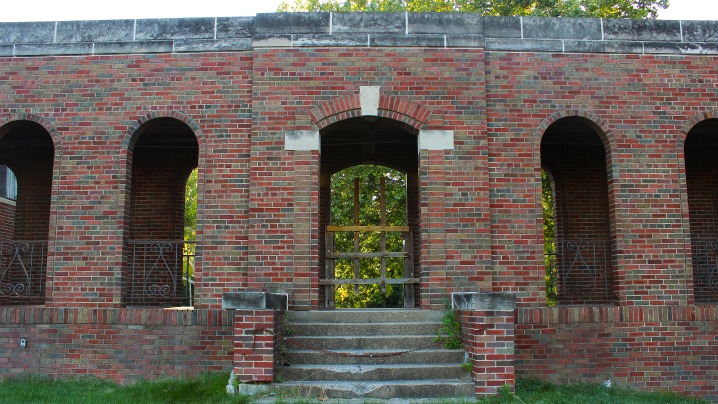 The University of Iowa Art Building, built in 1936, has been vacant since the flood in 2008 destroyed its basement. This building has great historic significance to the campus, as it is where Grant Wood taught in the 1930s, and it holds a studio where he created some of his world-famous art. Manager of facilities management, Stephanie Rourke, says that there are plans to eventually fully restore the building. "The building has been mothballed and secured," she said. "It will be reprogrammed and used for UI purposes in the future." There is still no timetable for the recovery and re-use of the building, but it is exciting to know that this piece of history will someday be restored. 
Train Station - Belle Plaine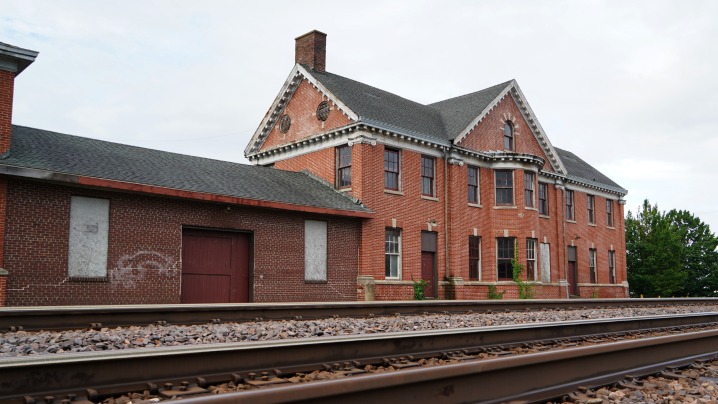 The Belle Plaine train station was built in 1894 and served Chicago and Northwestern. It is now privately owned, and there are some big plans in the works for it, according to the City Administrator Stephen Beck. There was some vandalism and general wear from the years abandoned, but overall the building was still very sturdy and will lend itself well to any renovations in the future. We ask that if you choose to visit the train station, you respect the owner's request to stay out of the building. We had express permission to enter and were escorted by the City Administrator. 
Herring Hotel - Belle Plaine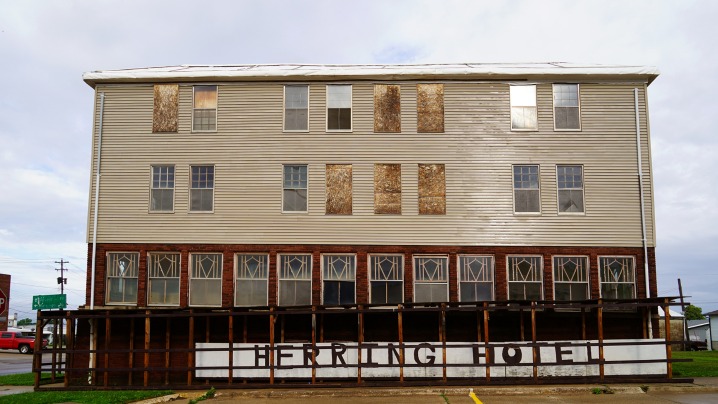 Also in Belle Plaine is the Herring Hotel. It was built in 1900, replacing a hotel with the same name that was destroyed in a fire. It was listed on the National Register of Historic Places in 2008. In 2020, the city of Belle Plaine took ownership of the hotel, and the future of the building is unclear due to the unsound structure. The roof is impaired, leading to years and years of water damage on the inside. 
Artique Boutique - Chelsea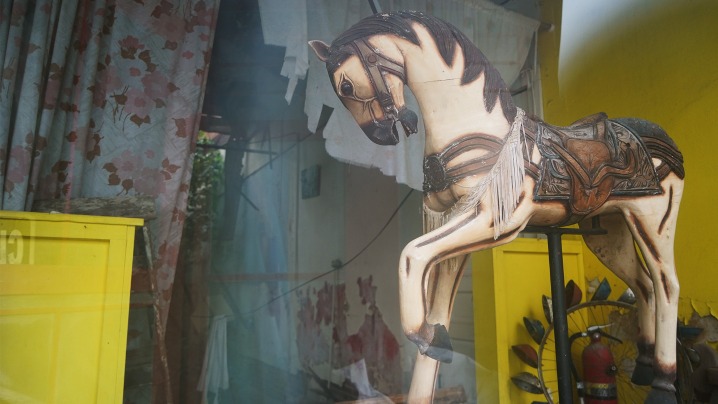 At first glance, this building looks as though it has been abandoned. And while it is no longer in operation as the women's clothing store that it once was, it is still in use by the owner Jodi Philipp. Jodi also owns the Periwinkle Place Manor, also located in Chelsea, which is a former funeral home turned bed and breakfast. Jodi says that the building is still full of product, but was closed several years ago due to her husband's cancer diagnosis. Between the Covid-19 pandemic, her husband's cancer, and a storm that leveled her farm, keeping up with multiple businesses has been quite a struggle. "We never know what tomorrow will bring," Jodi said, "but I love history and those old buildings are full of it." We hope that someday the Artique Boutique is brought back to the former glory that we know it once held. 
Malek Theater - Independence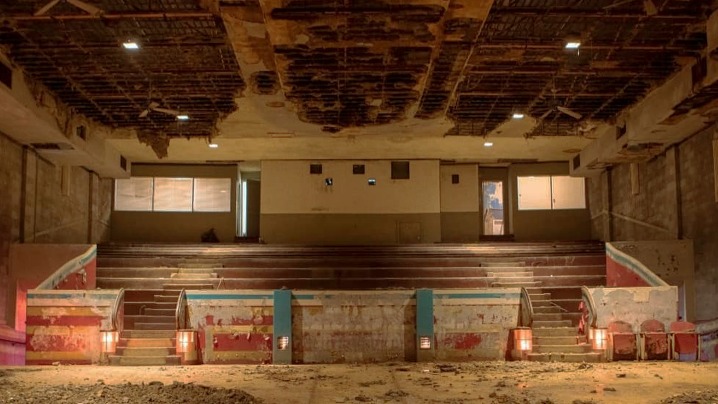 The Malek Theater was opened in Independence Iowa in 1946. It was originally a performance theater and then went to movies only in 1985. In 1993, the theater changed ownership and was closed. It stayed closed and stood empty for a long time, falling into disrepair. Currently, successful attempts are being made to restore the building. The lobby and concessions area were opened for the first time in many many years on July 1, 2022 to sell popcorn and snacks at the Independence 175th celebration. It is exciting and heartwarming to see this piece of Iowan history be restored. 
Loucks Grove Church - Stuart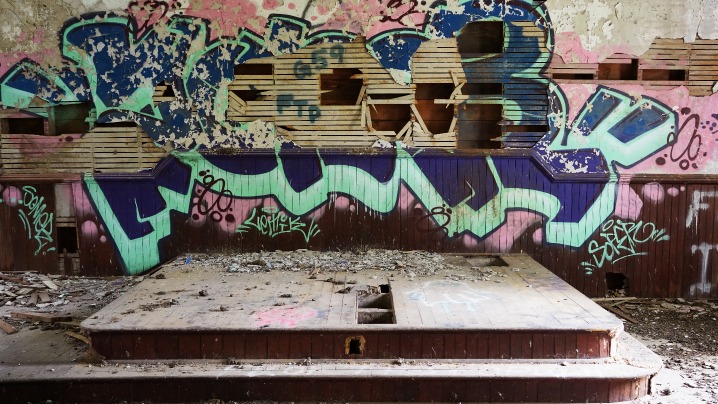 The Loucks Grove Church, found in Stuart, has been around since 1895. According to the secretary at Adair County Conservation Board, regular services were held at the church through the late 1980s - early 1990s before its closure.  The building was eligible to be put on the Register of Historic Places, as it was the only church in Adair County that was not modernized/altered other than the addition of electricity and a furnace, which was added in 1995. Some groups have attempted to preserve the church, but due to lack of funds, it has been left to suffer from vandalism and the elements. There was quite a bit of graffiti and other vandalism both inside and outside of the church, but the actual structure was still sturdy. There are no current plans to destroy nor restore the building. 
Mobil Gas - Grand Junction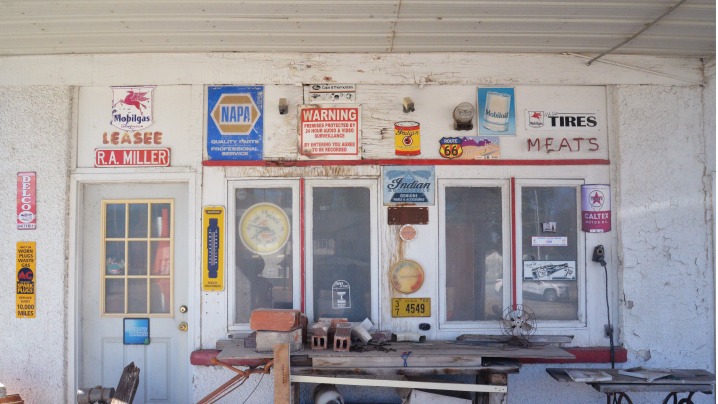 Not much is known about the abandoned gas station in Grand Junction. Although it has a sign advertising Mobil Gas, it is argued whether or not this was a Mobil Gas Station at all, or if the sign was brought in from elsewhere. Old gas pumps and metal advertisements are still present at the location. It is seemingly privately owned, as a man was parked there and was doing some work in a nearby shed, but the community of Grand Junction had no further information to share. 
Searsboro Consolidated School - Searsboro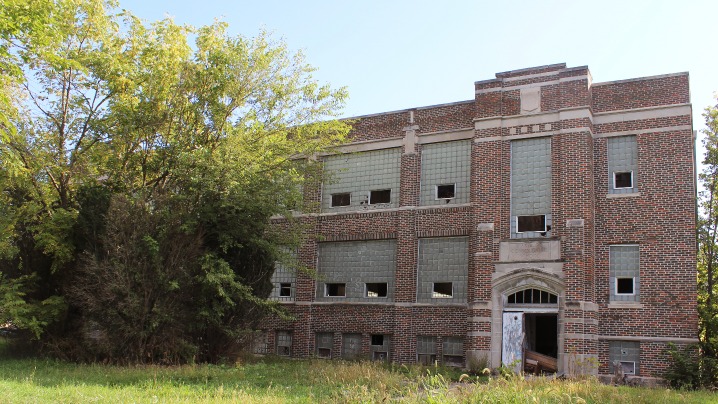 There isn't a lot of recorded history behind the Searsboro Consolidated School. It is unclear when the school was built, but it likely closed sometime in the 1980s when Searsboro became part of the Lynville-Sully school district. It is possible that, after closing as a school, it was bought as a residence by a family, as old bed frames and other furniture can be found on the inside of the building. The city of Searsboro and the county of Poweshiek were unable to track down the owners of the school, but there are signs requesting that visitors keep out, so if you visit, please obey them. This building is in bad shape, and it is likely unsafe to enter. 
Wyman School - Wyman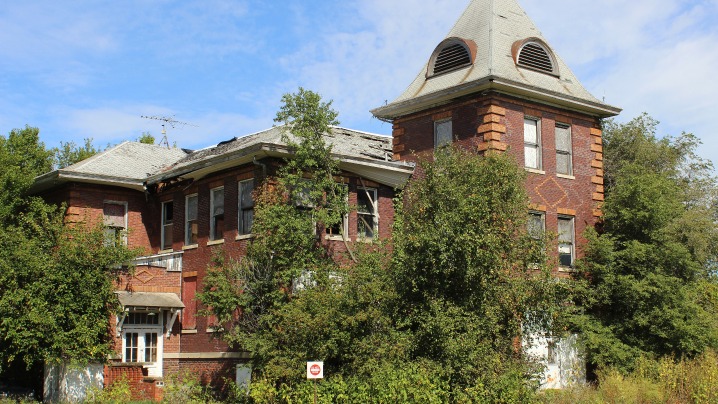 This abandoned school in Wyman, Iowa, was built in 1912 when three nearby one-room schools were consolidated. It closed in 1956 when it consolidated into the Winfield-Mt. Union School District. The building was bought by Keith and Pat Jones, and in 1980 it became the storefront for their clothing business. It operated as a clothing store for about 20 years until it was closed again in 1999 due to the owners' retirement. It has now fallen into disrepair. Many windows are boarded up and the ceiling is caving in some spots. Please note that this school is located on private property, and all photos were taken from a distance.