Celebrate Dia De Los Muertos
Dia De Los Muertos (Day of the Dead) is a two-day celebration to reunite the living and the dead to honor those who have died. It is observed November 1 and 2. Holiday traditions include the creation of ofrendas, paper decorations, sugar skulls and traditional breads.
Digital Short
What do you know about Day of the Dead (Dia de los Muertos) and its traditions? Here's a great introduction to the holiday intended to honor our deceased loved ones.
Dia De Los Muertos Traditions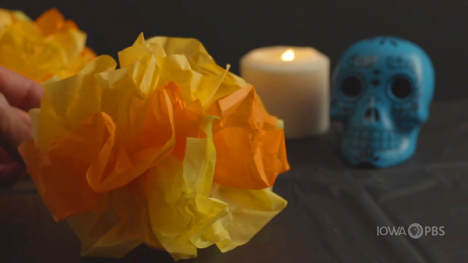 Digital Short
Make your own tissue paper marigolds as part of your Día de los Muertos celebration and add to an ofrenda honoring your loved ones.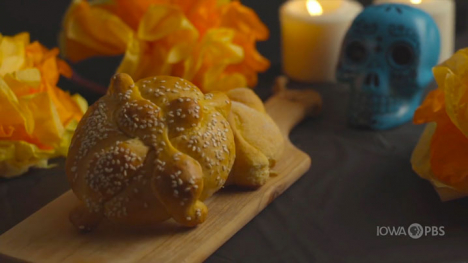 Digital Short
Pan de Muertos is an important component for many Day of the Dead celebrations and is often seen on the ofrendas honoring the deceased.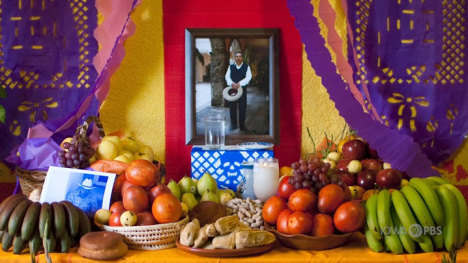 Digital Short
Learn about the tradition of creating an ofrenda and the significance of the items displayed.