by Bryon Houlgrave
A Valentine to the Hawkeye State
We think Iowa is the best thing around since sliced bread. So this Valentine's Day, let's give the Hawkeye state a big bouquet of wild roses and show love to everything Iowa has given us.
The Modern Trampoline: While both at the University of Iowa, gymnasts George Nissen and Larry Griswold created the first modern trampoline, having been inspired by observing trapeze artists fall into a large net. In 1942, Nissen, born in Blairstown, and Griswold formed the Griswold-Nissen Trampoline & Tumbling Company and began producing commercial trampolines in Cedar Rapids. Nissen's lifelong dream of seeing competitive trampolining in the Olympics was realized in 2000 at the summer games in Sydney, Australia.
Sliced Bread: Otto Rohwedder was a jewelry store owner from Davenport who had begun hearing from housewives how time consuming it was to slice fresh bread. Using his skills with small machines, he invented a device that would eliminate that time-consuming chore. In 1927, Rohwedder invented a machine that both sliced and wrapped individual loaves of bread, and a year later the first loaf was sold.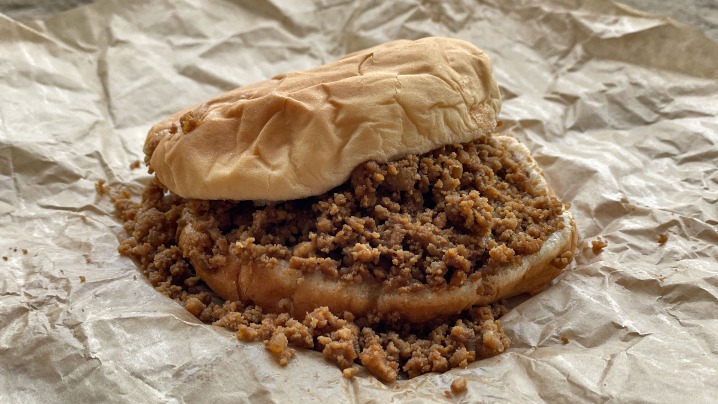 Maid-Rite: As much as Iowans love their fruit Jellos, hotdishes or chili/cinnamon roll duos, perhaps the state's biggest contribution to the culinary world is the loose meat sandwich. In 1926, Muscatine butcher Fred Angell began making loose meat sandwiches and became a local celebrity. One day a customer raved that Angell's sandwich was made right, and the rest is history.
Pinterest: Pin this - had internet entrepreneur Ben Silbermann followed his original path, we would be calling him Dr. Silbermann instead of thanking him for giving us Pinterest, a virtual bulletin board that allows users to organize crafty links, recipes, photos, memes and other fun visual graphics. Silbermann, a Des Moines native and Roosevelt alum, left his job at Google to design smartphone apps with a college friend. Later, the two teamed up with Evan Sharp to create a pinboard of online collections.
Chiropractic Care: Don't be misaligned by the fact that Daniel David Palmer was born in Canada. Palmer was a resident of eastern Iowa, practicing magnetic healing and studying metaphysics when he treated a janitor who had a large and painful lump on his back. Palmer believed this lump had led to the janitor's trouble with hearing. In 1897, Palmer founded the Palmer College of Chiropractic in Davenport.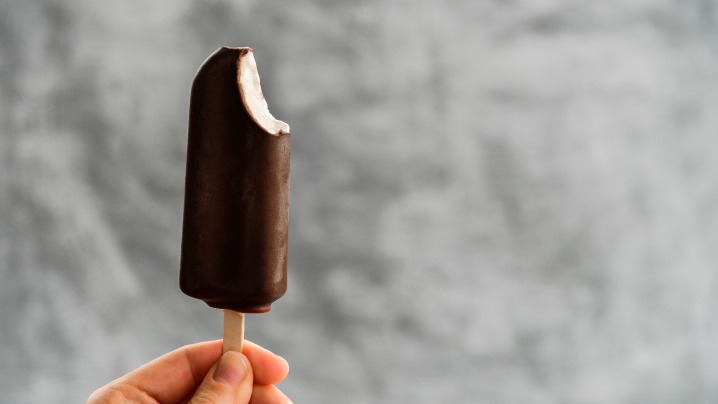 Eskimo Pie (now Edy's Pie): In 1921, Onawa resident Christian Nelson overheard a young boy in a candy shop agonizing over the decision to spend his remaining money on ice cream or chocolate. Nelson's curiosity led him to try dipping a vanilla ice cream bar into heated chocolate. Nelson called it the I-Scream Bar, which was changed to the Eskimo Pie when he partnered with confectioner Russell Stover. In 2020, the name was changed to Edy's Pie.
Gas Powered Tractor: In the early 1890s, machinist and inventor John Froelich teamed up with blacksmith Will Mann and together they designed and completed a gas-operated 16-horsepower tractor that could go both forward and in reverse. Froelich is from a small town in Northeast Iowa, but moved to Marshalltown and then Minnesota shortly after his tractor was invented.
Nylon: If those heart strings are made out of nylon, you can thank an Iowan for that. Burlington native Wallace H. Carothers was working as an organic chemist for DuPont in 1935 when he created polyamide 6-6, better known as nylon. Nylon was first used in toothbrushes, but in 1939 nylon-made stockings were shown at the World's Fair in New York and were an instant success story, with more than 60 million pairs of stockings sold in the first year.
Gallup Poll: What do people really think about Valentine's Day? Let's have a poll to find out. Jefferson native George Gallup perfected the scientific methodology of opinion polling practices that are used commonly today. His Gallup Poll, created in the 1930s, became the most widely known and respected opinion poll in the world. Gallup became interested in political polling when his mother became secretary of state in 1932.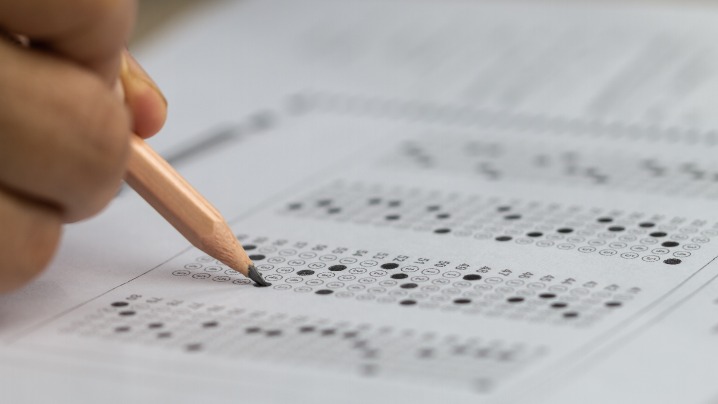 The Iowa Tests of Basic Skills: Sharpen those No. 2 pencils. University of Iowa educator and Gowrie native Everett Lindquist, with a team of developers, designed the standardized tests in 1935 as a way to improve the way students were taught. Many schools across the country use the Iowa Tests of Basic Skills (now the Iowa Assessments).
Roto-Rooter: in the 1920s, Samuel Blanc was cleaning up potato peels from his son's apartment drain in Des Moines when he got the idea to create a device that would break up tree roots and other debris from sewer lines. He built his prototype on roller skate wheels that featured whirling blades attached to flexible cable. By 1935, Blanc expanded his company and by the 1950s the entire nation was familiar with the Roto-Rooter jingle.
Frank-A-Matic: It just makes sense considering Iowa is the leading pork producer in the country that the Frank-A-Matic, an invention by Des Moines inventor Ray Townsend that revolutionized meat processing, was invented here in Iowa. In 1960, the hot dog was taking off, and people were eating them faster than they could be made. Townsend set out to find a better way to make hot dogs and get them out to the public while eliminating waste. His Frank-A-Matic churned out linked hot dogs at a rate of 35,000 an hour.