2023 IGHSAU Girls State Soccer Championships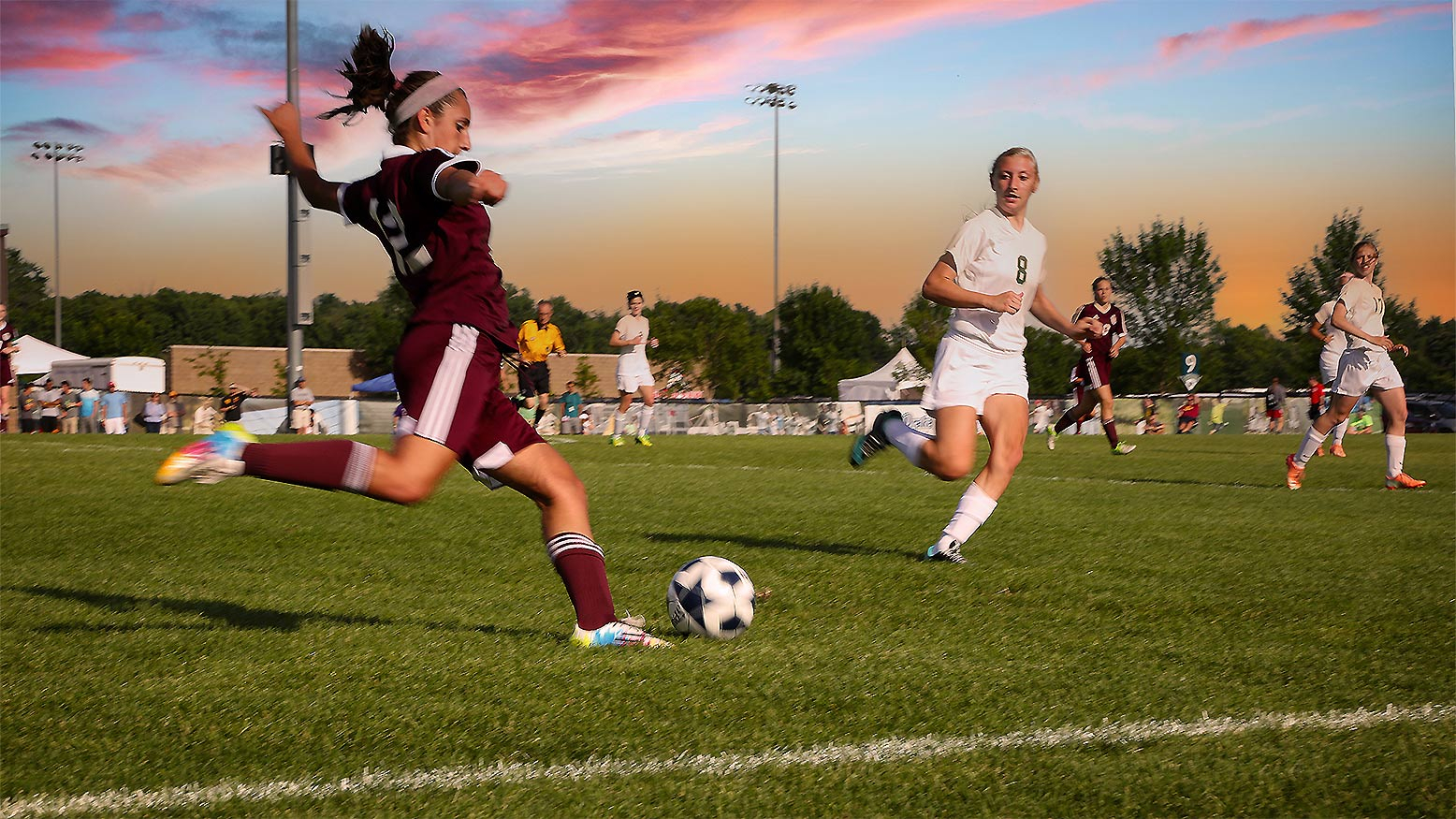 Iowa Girls State Soccer Championships
|
Episode
May 25, 2023
|
Don't miss any of the girls state soccer action! As Iowa girls battle to get their tickets punched to the state tournament, Iowa PBS is preparing for live coverage of the championship matches.
The statewide network's commitment to girls high school sports coverage continues as teams from across the state take to the field for the 2023 IGHSAU Girls State Soccer Championships. Coverage of each class title game will take place June 3 at James W. Cownie Soccer Park in Des Moines. Each match will be broadcast live on statewide Iowa PBS and livestreamed on Facebook, Twitter, YouTube and iowapbs.org (from this page).
Live coverage will be as follows*:
Saturday, June 3rd
12 p.m. | Class 1A
3 p.m. | Class 2A
6 p.m. | Class 3A
*Coverage and start times are subject to change.
Fans can also follow the action on Iowa PBS's Twitter, Facebook and Instagram accounts. To connect with Iowa PBS Sports fans and viewers, use #iowapbssports.
Along with unparalleled coverage of the championships, the broadcast will feature announcers B.J. Schaben and Justin Vorster providing live commentary.
Stay tuned to Iowa PBS throughout the rest of the year for live coverage of the state championships for girls' softball and volleyball.
Programming support for the 2023 Girls State Soccer Championships is provided by Musco Lighting, Fareway, Pella Rolscreen Foundation and Farmers Mutual Hail.
In addition to its statewide broadcast, Iowa PBS .1 is available to livestream on iowapbs.org/watch, pbs.org/livestream, the PBS App and YouTube TV. Iowa PBS programs, behind-the-scenes extras and more can be enjoyed on iowapbs.org, Facebook and YouTube. Viewers can also stream their favorite shows on demand using the PBS App, available on iOS, Android and many streaming devices.