Iowa PBS presents Crafts From the Past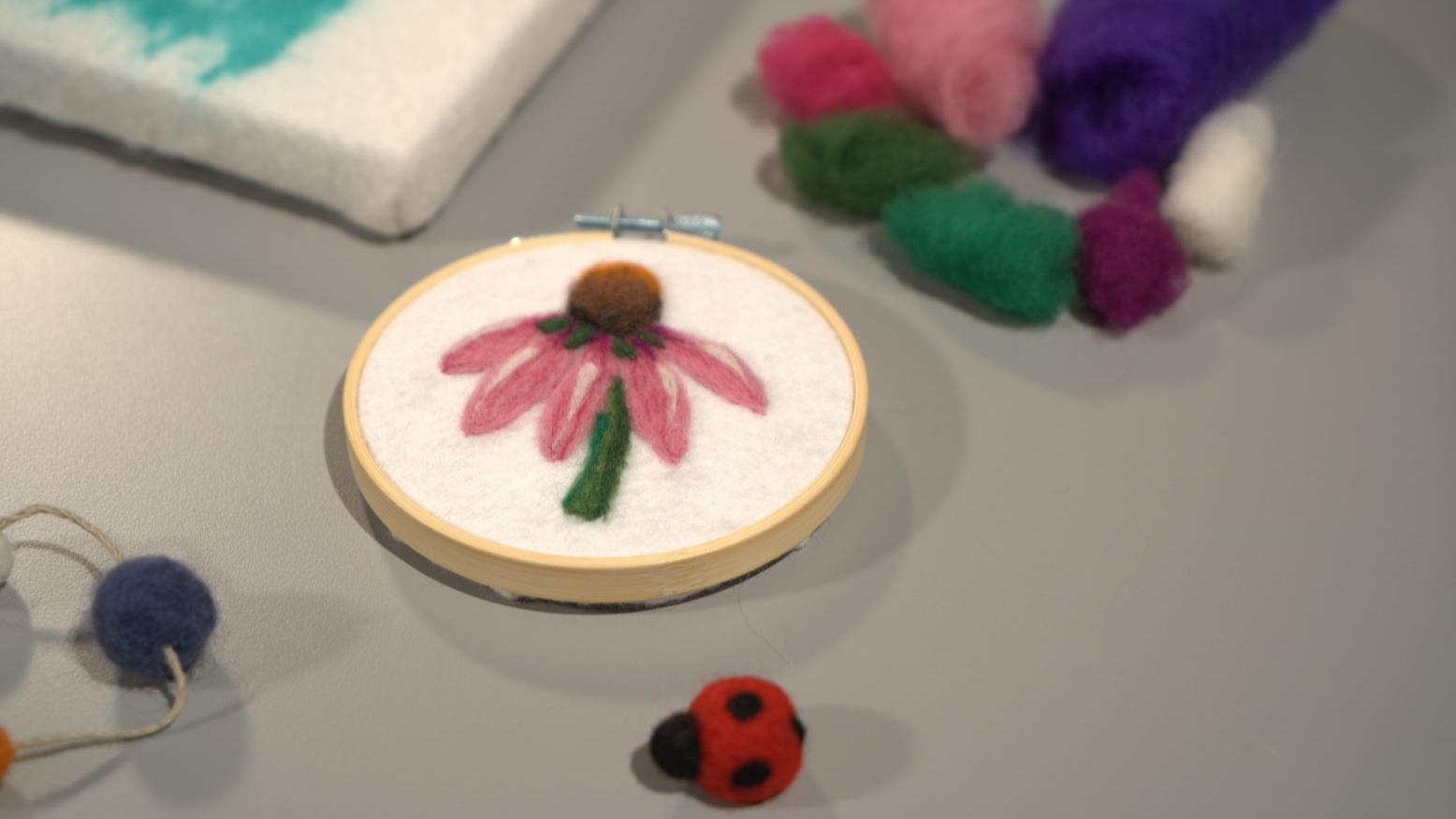 Whether it be hobbies from childhood, crafts we associate with a parent or grandparent, or hands-on skills long forgotten, there is a fascination with reprising lost techniques as we explore new pastimes. Iowa PBS's Crafts From the Past offers a hands-on primer to arts and skill sets once popular, with experienced makers showcasing art forms from generations past.
"We're really excited to dive into various hobbies with fun and fascinating histories," said Iowa PBS Director of Emerging Media Taylor Shore. "Social media has brought on a resurgence of a lot of older crafts, and we think our audience is ready to dive into new-yet-old projects."
Crafts From the Past is a multiplatform project that combines digital content with in-person, hands-on experiences to allow Iowans to explore arts and crafts techniques. Beginning Tuesday May 24, weekly online episodes will introduce viewers to a craft or hobby like paper quilling, needle felting, floral arranging, noodle making, stained glass making and tatting, also known as lace making. Craft lovers can find photos, videos, articles and more related to each craft across various platforms, including Facebook, Instagram, Twitter, YouTube and iowapbs.org. 
Inspired Iowans are invited to explore crafts from the past with Iowa PBS's new MAKE IT! workshop series. Attendees will enjoy hands-on hobby classes led by experienced Iowa makers. Workshops are now open for registration with limited tickets available.
"We love that these workshops will offer a fun and interactive experience for attendees," said Iowa PBS Engagement Manager Caryline Clark. "These Iowa artists are incredibly talented and are excited to share their craft with others."
In addition to its statewide broadcast, Iowa PBS .1 is available to livestream on iowapbs.org/watch, pbs.org/livestream, the PBS Video App and YouTube TV. Iowa PBS programs, behind-the-scenes extras and more can be enjoyed on iowapbs.org, Facebook and YouTube. Viewers can also stream their favorite shows on demand using the PBS Video App, available on iOS, Android and many streaming devices.