Iowa PBS to host Iowa Press Debates: 2nd Congressional District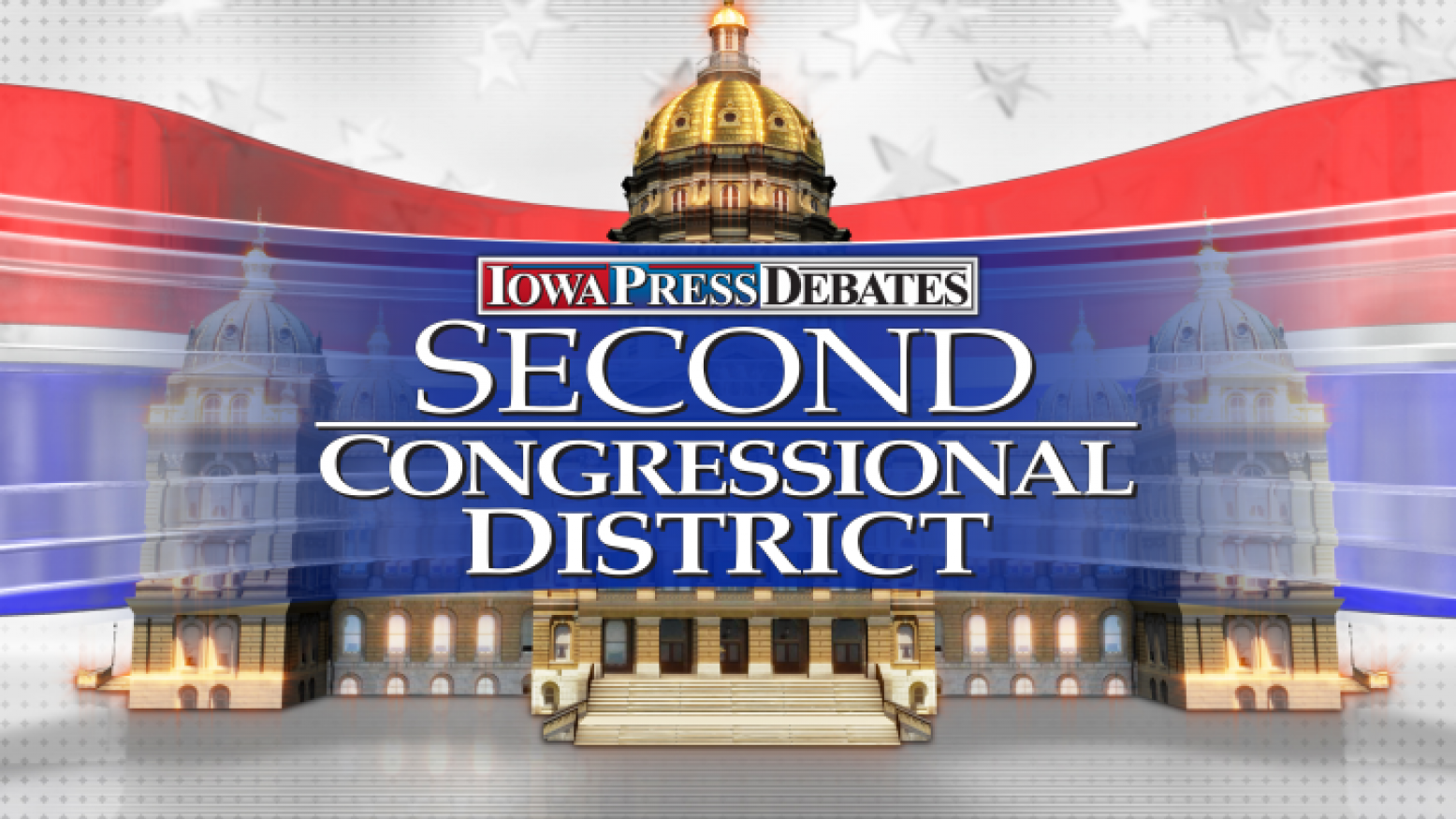 Due to unforeseen circumstances regarding candidate availability, the debate for Iowa's 2nd Congressional District race has been canceled. Iowa Press Debates: 2nd Congressional District was scheduled to take place Tuesday, October 18 at 7 p.m. at Iowa PBS studios in Johnston. There are no plans to reschedule the debate at this time. Read the full release here. 
________________________
Live statewide broadcast and livestream Tuesday, October 18, 7 p.m
Iowa PBS will hold an Iowa Press debate for the second district U.S. Congressional race on Tuesday, October 18 at Iowa PBS studios in Johnston. The hour-long debate will begin at 7 p.m. The program will air live on statewide Iowa PBS and be streamed on iowapbs.org, YouTube, Twitter and Facebook.
Candidates U.S. Representative Ashley Hinson (R - Marion) and State Senator Liz Mathis (D - Hiawatha) will answer questions from reporters and discuss their platforms, concerns and future plans. Kay Henderson, host of Iowa Press, will moderate the debate with a panel of Iowa political journalists asking the candidates questions. There will be no studio audience during the debate.
Spanish language interpretation will be available for Iowa Press Debates: 2nd Congressional District via SAP. Episodes with Spanish audio will be available on demand on iowapbs.org and YouTube. Funding for interpretation services is provided by Wells Fargo.
In addition to its statewide broadcast, Iowa PBS .1 is available to livestream on iowapbs.org/watch, pbs.org/livestream, the PBS Video App and YouTube TV. Iowa PBS programs, behind-the-scenes extras and more can be enjoyed on iowapbs.org, Facebook and YouTube. Viewers can also stream their favorite shows on demand using the PBS Video App, available on iOS, Android and many streaming devices.