September 21 is World Gratitude Day — a day set aside for us to reflect on the joys and many remarkable moments we have in our lives. For those of us at Iowa PBS, we want to express our gratitude for you!
You make Iowa PBS possible. Thank You.
A Gift for You
And, just as you've lent us a hand through your financial support, we'd like to lend a hand to you by offering you a free jar-opener. We're happy to send this to you. Thank you for all you do to make our world a little happier and more kind.
Send me a complimentary jar-opener.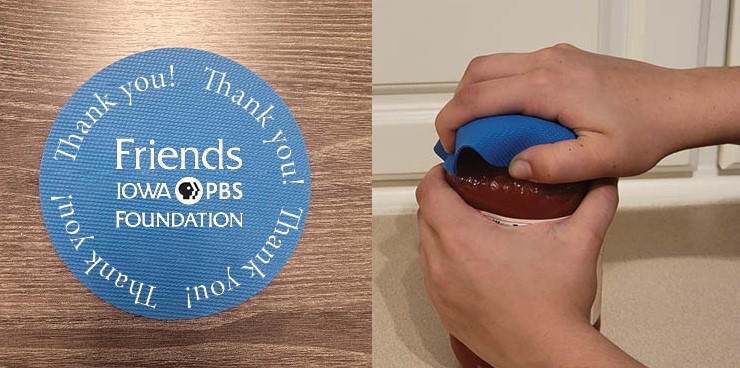 How You Make an Impact
You help preserve the past, share the stories of the present, put a spotlight on the issues important for the future and entertain along the way. Read about some of the ways your support makes a difference for Iowans in our latest Impact Report.
The Amazing Effects of Gratitude
Gratitude is not just a polite response we learn as children. Gratitude affects your health and disposition. Recently PBS created a short video about the far reaching effects of gratitude.