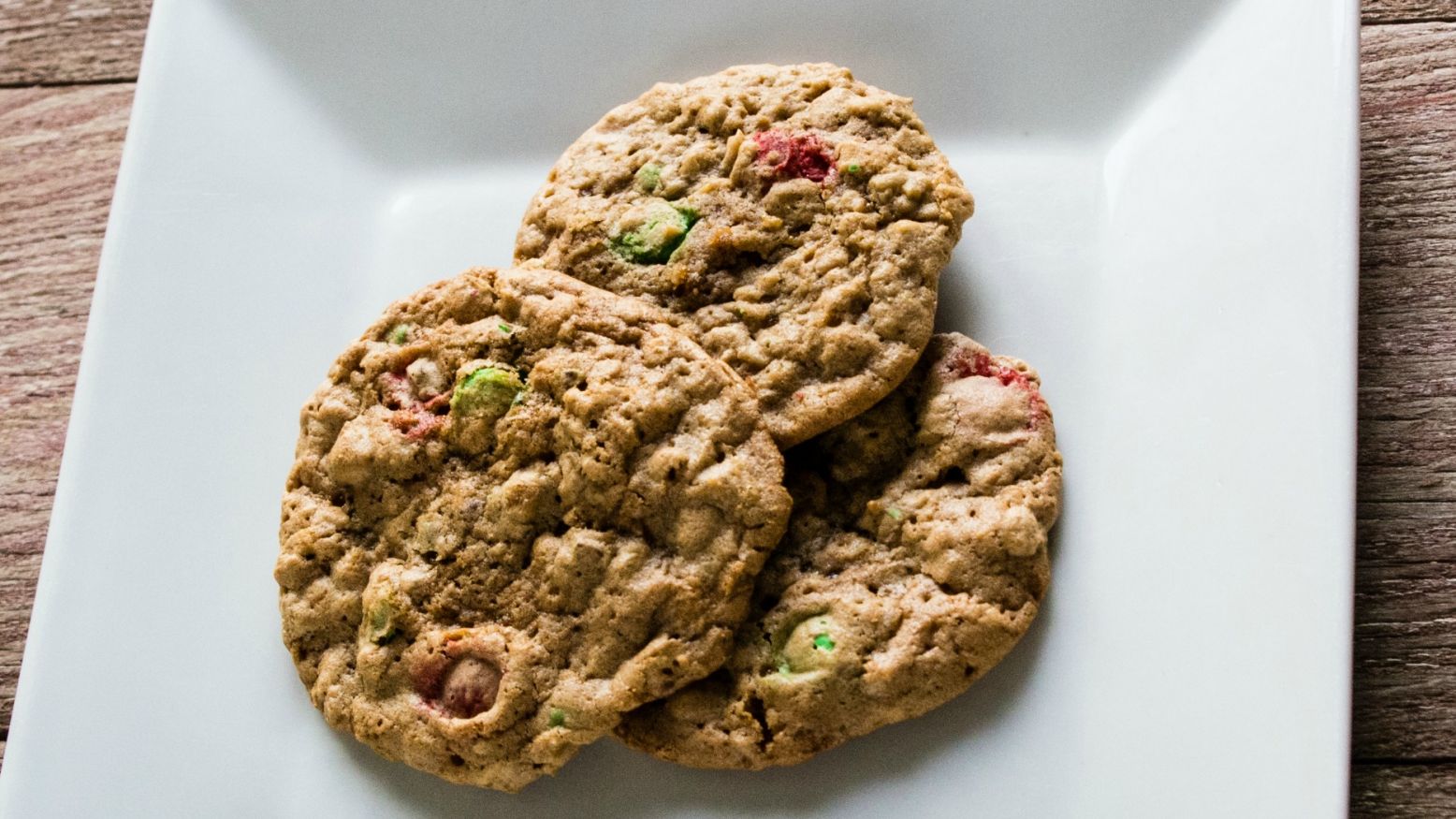 Ingredients
1 cup all-purpose flour
1 tsp. Baking soda
1 tsp. Salt
1 1/4 cup packed brown sugar
1/2 cup (1 stick) butter, softened
1/2 cup peanut butter (smooth or chunky)
1/2 cup granulated sugar
2 large eggs
2 Tbsp milk
2 tsp vanilla extract
2 1/2 cups quick or old-fashioned oats
2 cups (12-oz pkg.) chocolate chips or M&Ms or a mixture of the two.
Directions
Preheat oven to 375 degrees.
Combine flour, baking soda, salt in a small bowl. Beat brown sugar, butter, peanut butter, and granulated sugar in a large mixer bowl until creamy. Beat in eggs, milk, and vanilla extract. Gradually beat in flour mixture. Stir in oats, and chocolate chips; mix well. Drop by rounded tablespoon onto an ungreased baking sheet.
Bake for 9-10 minutes for chewy cookies or 12-14 for crispy cookies. Cool on baking sheets for 1 minutes. Move to wire racks to cool completely.