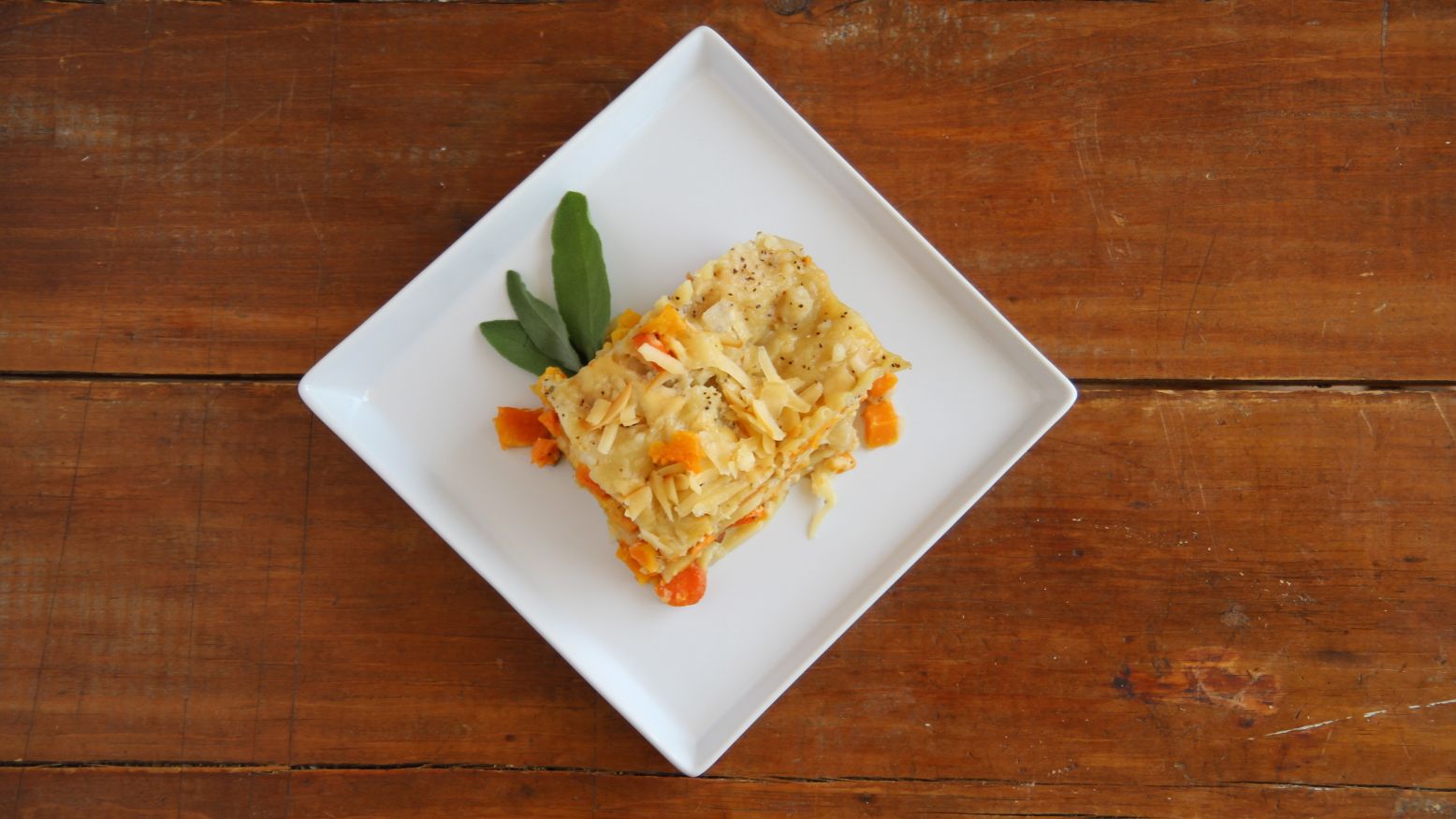 Ingredients
2 pounds small dice peeled butternut squash
1 pound small dice unpeeled sweet potato
1 pound small dice unpeeled carrot
5 cups milk
1 cup diced onion
1/4 teaspoon fresh grated nutmeg
Sprig of sage
1 teaspoon salt
1 teaspoon pepper
1/3 cup flour
1 1/4 cup grated parmesan cheese.
2 cups grated smoked gouda cheese.
9 no boil lasagna noodles
Directions
Toss and drizzle squash, sweet potato and carrot with olive oil, pour out onto two unlined sheet pans. Place in a 400 degree preheated oven for 20 min or until tender, stir once at 10 min.
In a sauce pan mix together milk, onion, nutmage, sage, salt, pepper to a simmer. Add flour and whisk at simmering until milk is thickened. Remove sage sprig. Remove from heat and add parmesean cheese.
Reduce oven heat to 350 degrees. And spray a 9x13 pan . Pour 1 cup of the milk mixture. Layer 3 noodles, half of the squash mixture, 1/2 cup of the gouda cheese and repeat. Add remaining gouda cheese to the top. Wrap the top of the pan with foild and bake at 350 dress for 30 minutes. Uncover and bake for 10 more minutes. Let rest for ten minutes.
Serve and enjoy!