Butternut Squash and Blue Cheese Souffle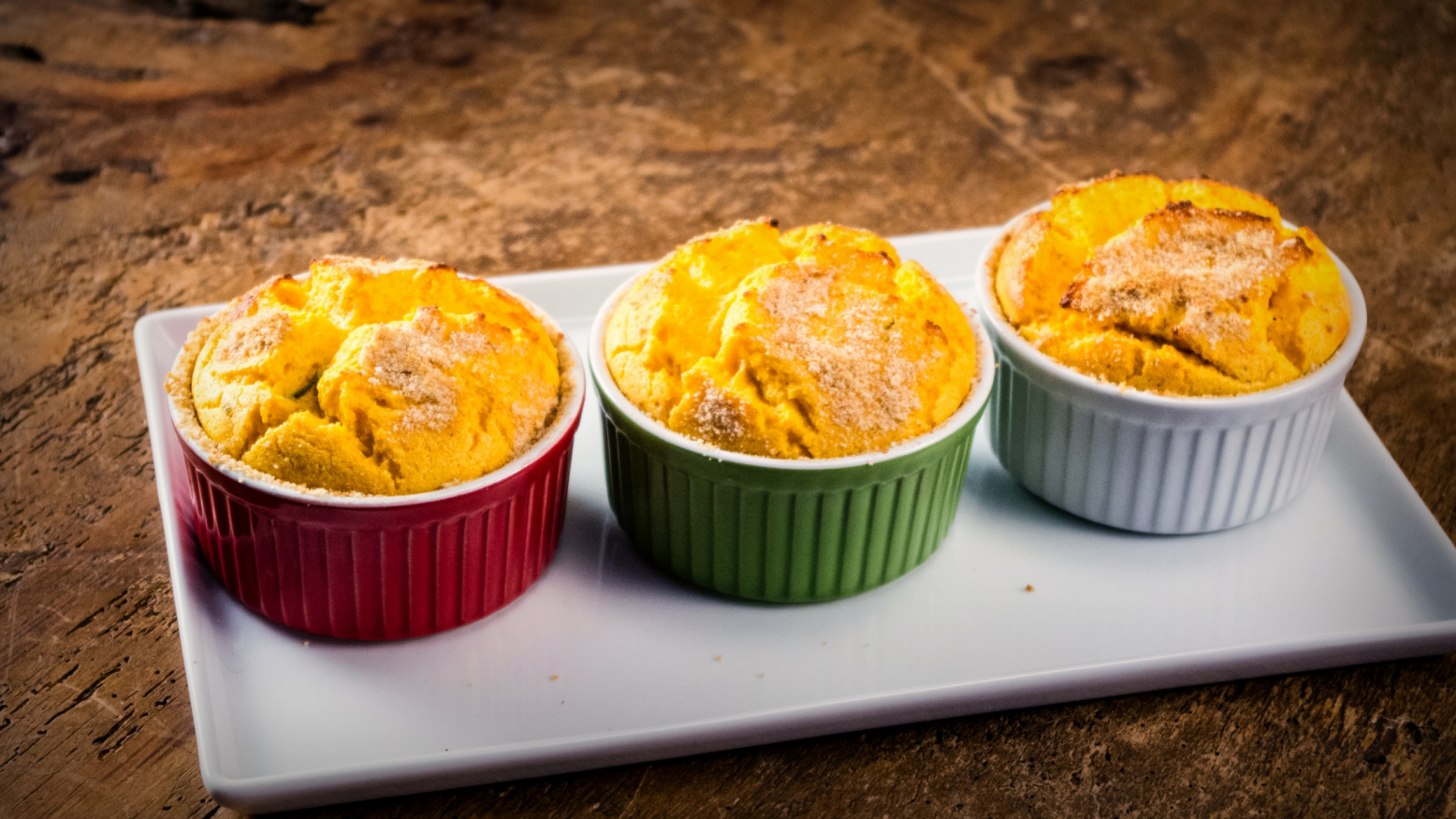 Ingredients
1 med to large butternut squash
3 Tablespoons butter + extra for ramekins
3 Tablespoons flour
1 1/4 cups whole milk
1 sprig rosemary
1 teaspoon sea salt
1 pinch of cayenne pepper
1/4 teaspoon nutmeg
1/2 cup Maytag blue cheese
1 cup plain bread crumbs
5 eggs divided
Directions
Preheat oven to 400 degrees.
Butter 6 - 8oz. souffle dishes and dust with bread crumbs Split squash in half and place on sheet tray face down. Bake in oven for approximately 45 minutes, until tender. Remove from oven and let cool.
Puree squash and reserve 1 cup. Melt butter in medium saucepan, stir in flour, and slowly incorporate milk. Add the rosemary, salt, cayenne, and nutmeg. Leave on a low heat for 15 minutes. Remove rosemary and stir in cheese. Transfer bechamel to mixing bowl and fold in one cup of pureed squash. Fold in the egg yolks. Beat the egg whites to soft peaks. Fold in 1/4 of whites, then the rest gently Fill the prepared dishes with the mixture.
Fill a 13 x 8 baking dish with an inch of water and place filled souffle dishes in baking dish (creating a Bain Marie). Bake approximately 25 minutes until golden brown.
Remove from oven, serve, and enjoy. Makes 6 - 8 oz souffles