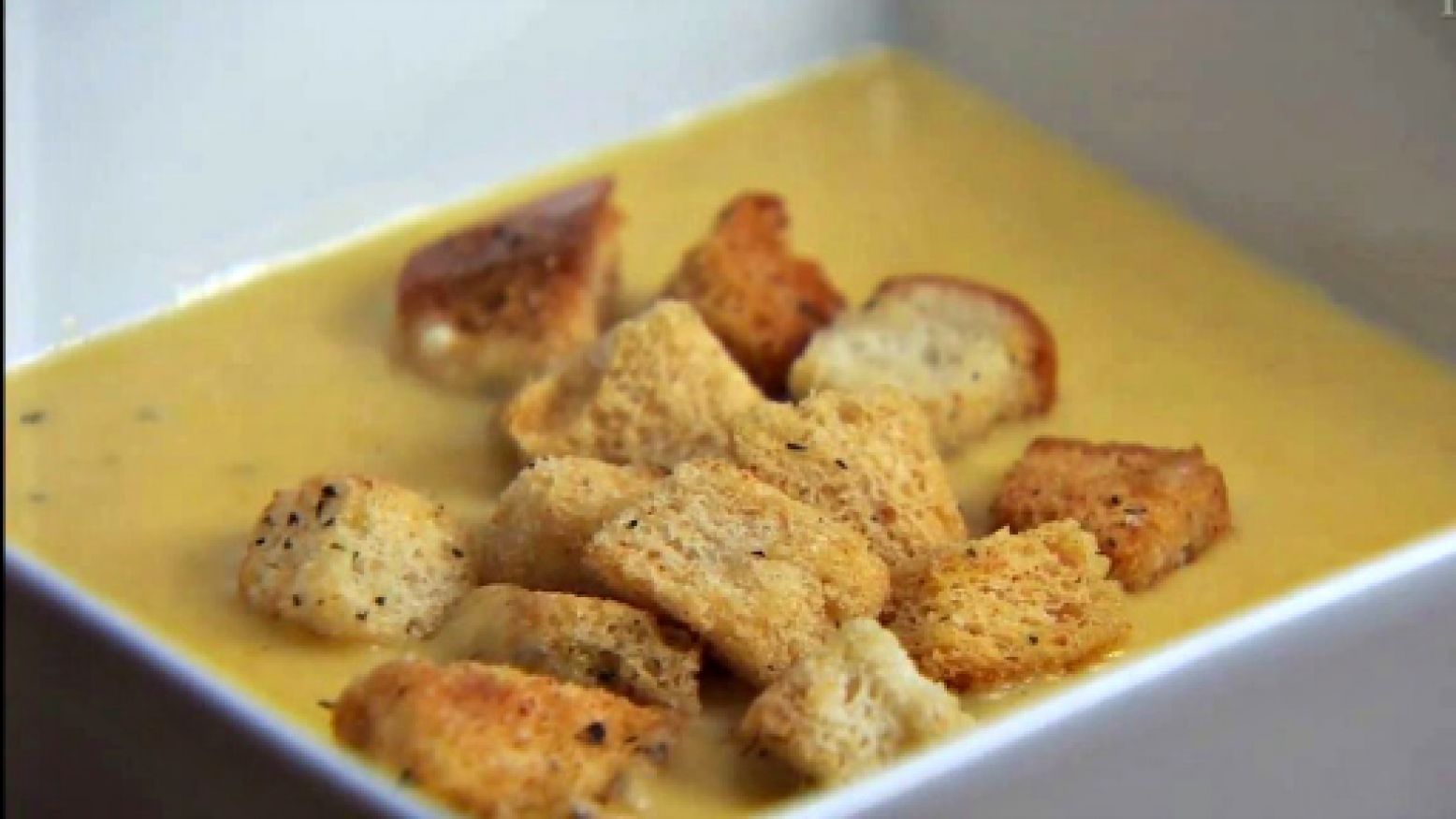 Ingredients
1 medium butternut or 2 acorn squash cut in half, seeded, brushed with olive oil, salt and pepper
8 Tbsp. butter
1 medium onion, diced
1 stalk celery, diced
2 Tbsp. garlic, minced
1 Tbsp. salt
1 tsp. ground pepper
1/2 cup flour
1 quart chicken stock
3 oz brandy
1 cup heavy cream
Chopped sage and rosemary to taste
Directions
Preheat oven to 450 degrees. Roast squash in the oven for 50 minutes (depends on how big or what kind of squash you have) or until tender when pierced with a fork. Set aside to cool.
While the squash is cooling, saute the onion, celery, and garlic in melted butter on medium heat until onion is translucent, about 5-6 minutes. Turn down heat to low and add flour constantly stirring for a minute or two to cook the roux. Add cold stock and brandy. Turn the heat up to medium /medium high stirring occasionally and bring to a boil.
While the stock comes to boil, scoop out the flesh from the squash and add to the stock. Add chopped sage and rosemary to mixture. When the stock is at a boil reduce the heat and simmer 5-10 minutes. Finish with the cream and herbs. Blend the soup to a nice, smooth consistency with immersion blender or in food processor. Transfer back to pot and cook for another couple minutes.
Serve soup garnished with croutons or crusty bread. Enjoy!