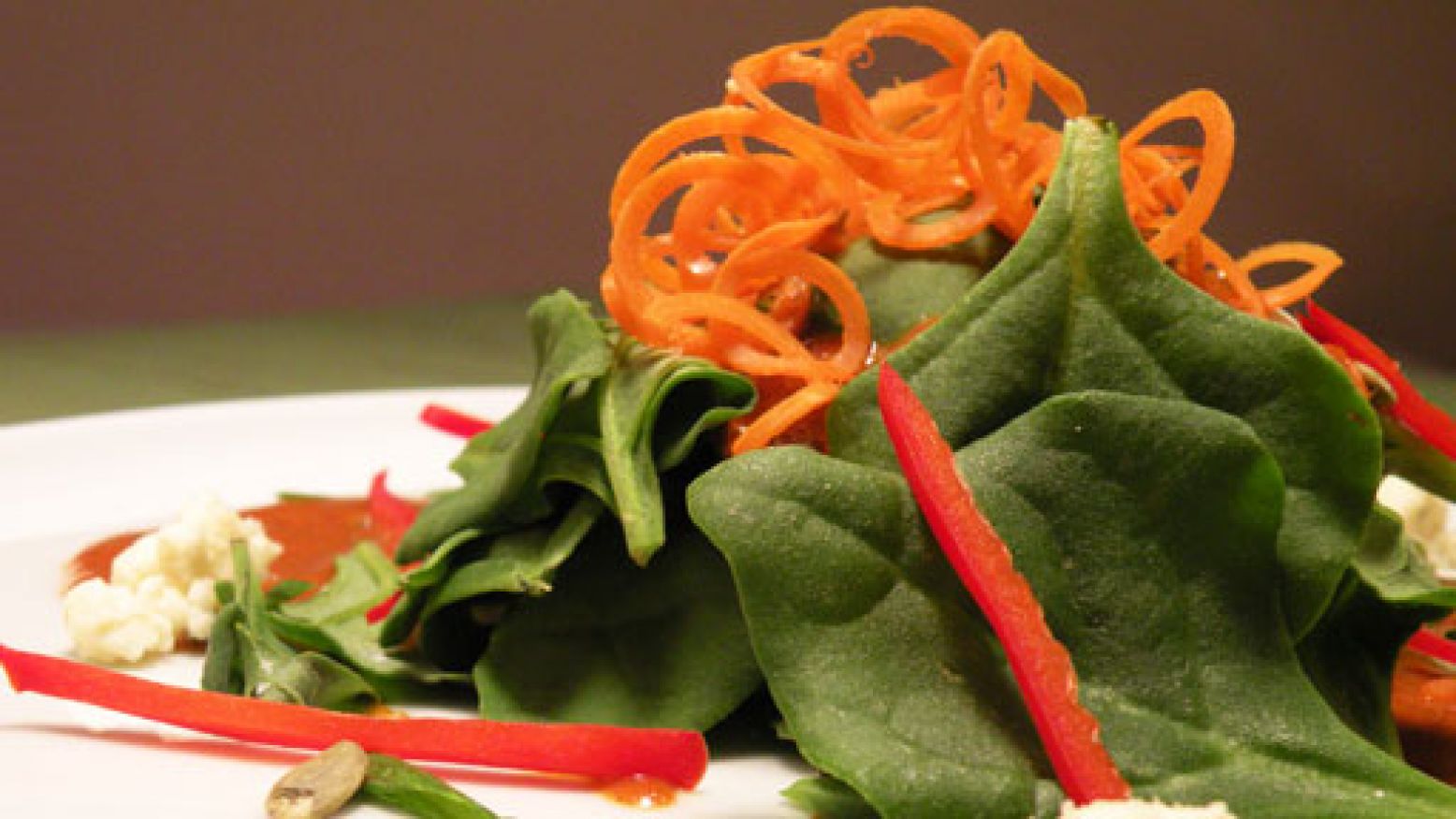 Chef Blake Landau, of Newton's Paradise Cafe prepares a spinach salad topped with a peach vinaigrette.
Vinaigrette Ingredients
1 onion chopped
2 peaches chopped
1 Tbsp. dijon
1 Tbsp. paprika
1/4 tsp. onion powder
1/4 tsp. garlic powder
Kosher salt
pepper
1 1/2 cups oil (corn)
1 cup rice vinegar
3/4 cup sugar
Directions
Get a skillet hot with oil to saute onion. Turn heat down and lightly brown the onion until fully carmalized (15 minutes). Season the mixture with Kosher salt. Add the peaches and cook until they become mush. Add to blender. Add remaining ingredients. Blend until emulsified.
(Makes about 1 liter)
Salad components
Fresh spinach or baby spinach
Pumpkin seeds
Maytag bleu cheese
Carrot - cut into curls or small sticks
Green onions
Bell pepper - cut into small sticks