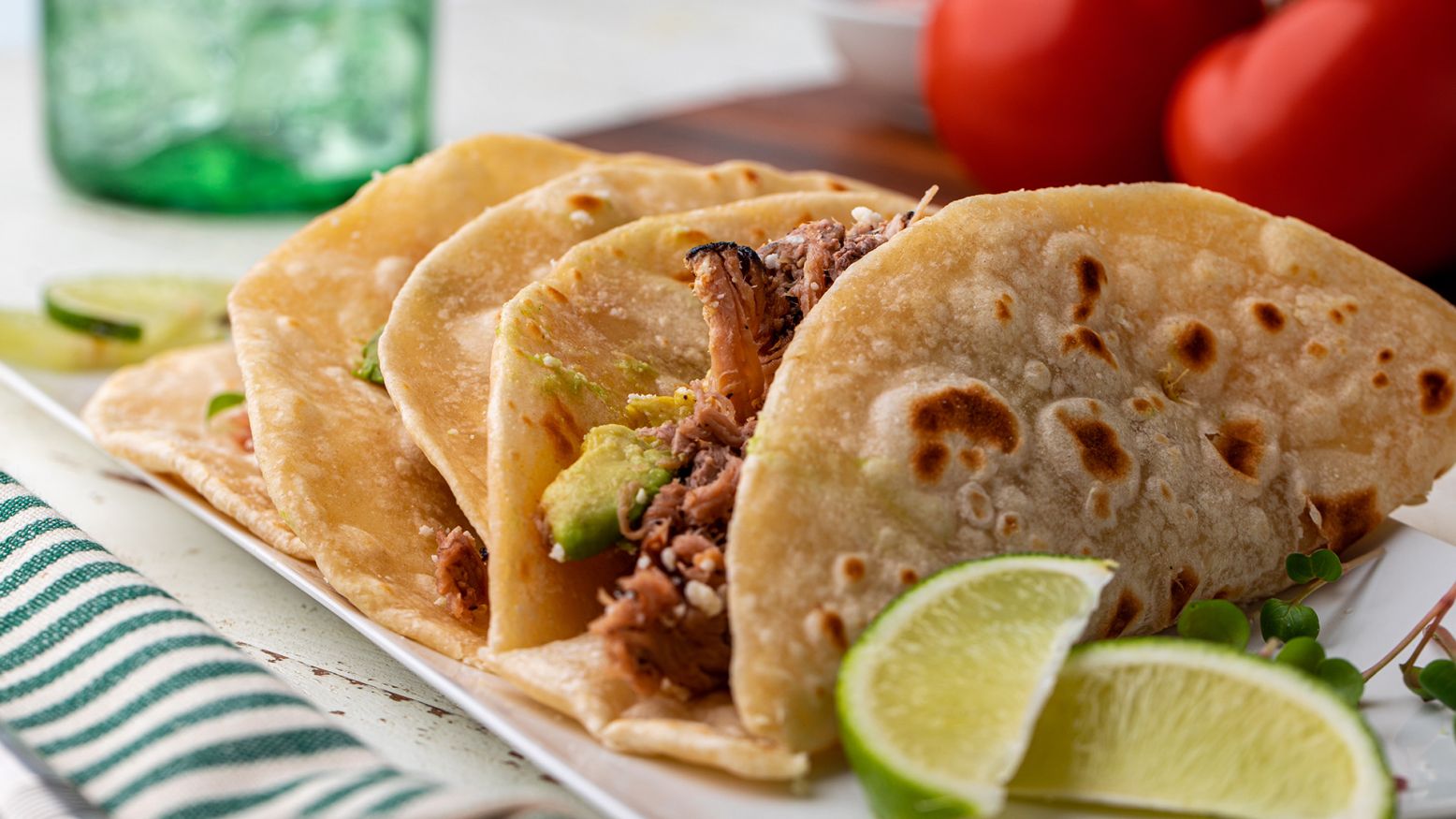 Chef Dean Luttrell's Pork Carnitas.
Ingredients
1 pork butt
Salt and Pepper
1 tsp cumin
1/2 tsp. oregano
1 Adobo pepper in sauce, diced
2 cloves garlic, minced
flour tortillas
avocado
lime
cilantro
queso fresco
Directions
Rub pork butt down with salt, pepper. Transfer the pork butt to a cold pan. Begin heating it at medium to allow fat cap to render, 5-6 minutes. Flip butt over and sear other side until lightly browned.
Remove from heat and rub pork with cumin, oregeno, adobo pepper and garlic.
Put pork into a smoker and cook until meat reaches an internal temperature of 205 degrees. 4-6 hours depending on the size of the pork butt.
Shred the pork as it falls apart. Serve with avocado, cilantro, lime, queso fresco and chopped onion.
Here's a simple recipe for chef Dean's tortillas.
Chef Dean Luttrell's Pork Carnitas.