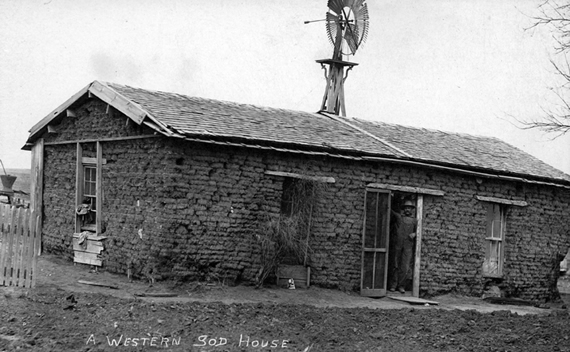 Sod Home, ca. 1910
A man stands in the doorway of a sod home on his farmstead. Due to a lack of trees many settlers to the prairie had little choice but to build homes made of sod until other building materials could be delivered. ca. 1910.
Used with permission of the State Historical Society of Iowa, Des Moines.
©2005 State Historical Society of Iowa. All Rights Reserved.
Pathways
How has the environment of Iowa changed? Why did it change? What will it look like in the future?
Media Artifacts
Navigation Tip:
Looking for something specific? The search feature will look for key words in both articles and artifacts.
Web Sites