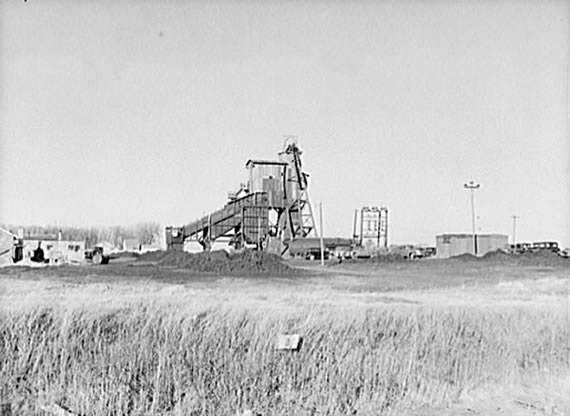 Coal Mine in Central Iowa, 1936
A coal mine in central Iowa. Coal was used to heat homes and for cooking in areas of the state where firewood was not available. Iowa coal mining declined in the late 1930s. December 1936.
Photographer: Russell Lee. Library of Congress, Prints & Photographs Division, FSA-OWI Collection.