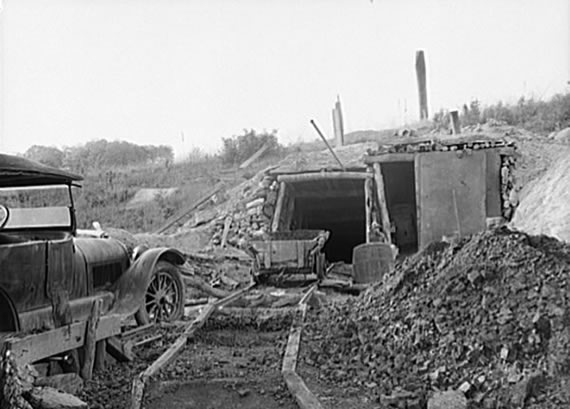 Coal Mine in Southern Iowa, 1936
A coal mine located in the south central part of the state near Ottumwa off U.S. Highway 34. Coal mining in the state peaked in 1919. Photo was taken in May 1936.
Photographer: Carl Mydans. Library of Congress, Prints & Photographs Division, FSA-OWI Collection.