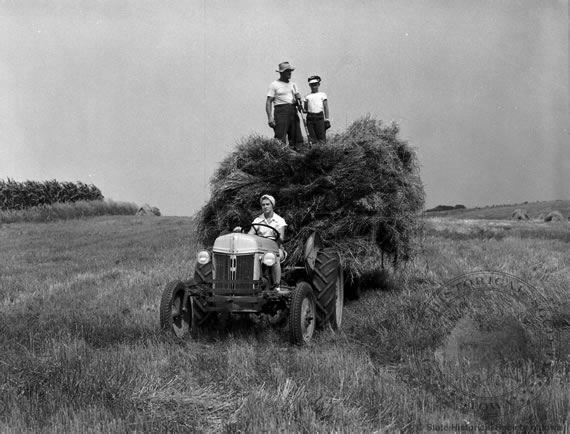 Farm Family Working Together
Farm Family Worker Together. In the early half of the 20th century Iowa farms were family farms. Husband, wife and children all had roles on the farm. This family brings a wagonload of grain to the threshing machine.
Used with permission of the State Historical Society of Iowa, Iowa City.