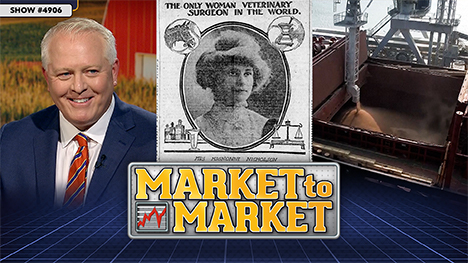 Episode
Season
49
Episode
4906
On this edition of Market to Market ... Low water levels plague a major shipping channel, again. Fighting back against the use of food as a weapon Breaking barriers in the vet clinic. And, market analysis with Chris Robinson.
Clip
Season
49
Episode
4906
Chris Robinson discusses the commodity markets.
Clip
Season
49
Episode
4906
Chris Robinson discusses the commodity markets in a special web-only feature.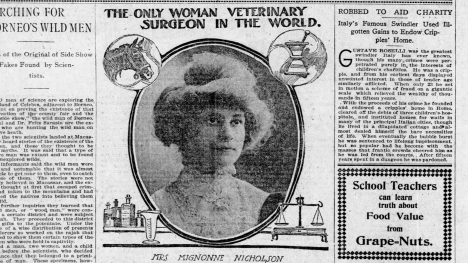 Clip
Season
49
Episode
4906
An online search for: "Who was the first female veterinarian in the United States," generates top results that are a bit misleading. It wasn't Dr. Florence Kimbell, nor Dr. Elinor McGrath. The search should have favored a woman who graduated seven years earlier: Dr. Mignon Nicholson.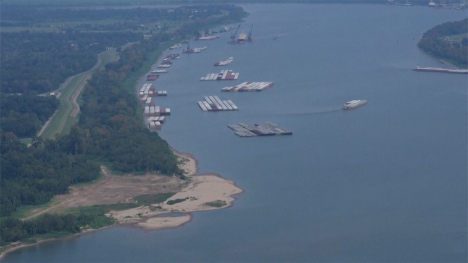 Clip
Season
49
Episode
4906
Another summer of limited rain has greatly impacted shipping along the Mississippi River.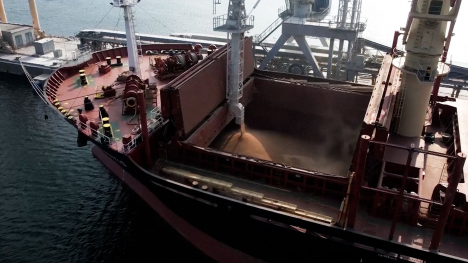 Clip
Season
49
Episode
4906
During opening debate at the 78th General Assembly of the United Nations, Ukrainian President Volodymyr Zelensky defended his country's attempts at maintaining port access to the Black Sea, which allows Ukrainian grain to be exported to global markets.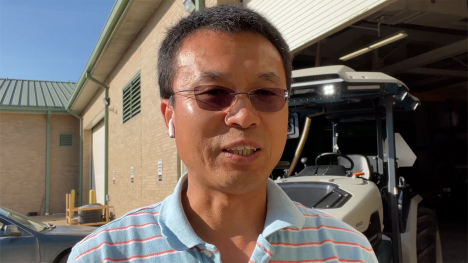 Podcast
Season
8
Episode
814
Automation is already in agriculture - but the full transition to driverless cabs is under study. The University of Missouri is now testing and researching on a autonomous and electric tractor. Dr. Jianfeng Zhou gives us a tour of the machine and discusses some of the topics surrounding this evolution.
Clip
Season
48
Episode
4841
This week's economic outlook has inflation readings and insight on the housing market.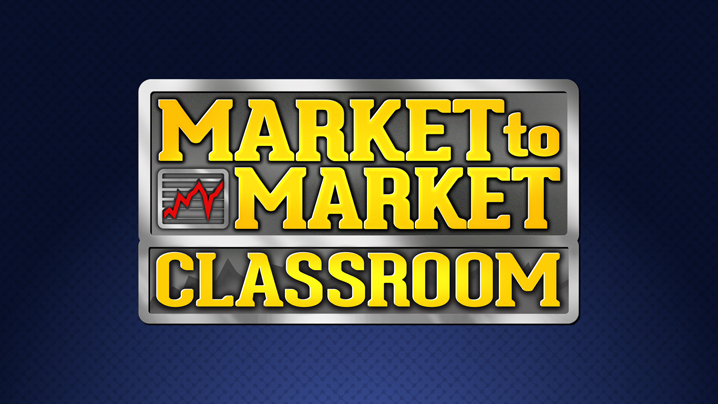 Market to Market Classroom connects you with stories about the science, technology, culture, and business of agriculture.
Thank You Gifts
In appreciation of your support of local public media, you may choose one of the gifts below. 
Market to Market Classroom
Connect your classroom with stories about the business, technology and science of agriculture.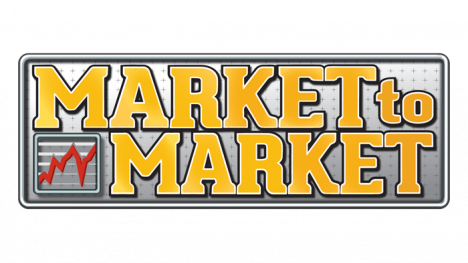 About the Show
For more than four decades, Market to Market has covered the issues affecting the more than $1 trillion business of agriculture. Whether it's global trade conflicts, environmental controversies, changing technologies or emerging enterprises, our reporters make it their business to explain the issues faced by the nearly 60 million people who live and work in rural America. And Market to Market's team of experienced analysts has a long history of providing expert analysis of the major commodity markets and delivering insight into trends and strategies that help producers and processors cope with changing times.
Funding for Market to Market Provided By